In The Mood For A Love Story
Two soulmates cross paths in unusual circumstances, and it's this forbidden language of love — shaped by the investigative nature of modern dating — that director Park Chan-wook beautifully reinvents in 'Decision To Leave'.
| | | |
| --- | --- | --- |
| | Cast: Park Hae-il, Tang Wei | |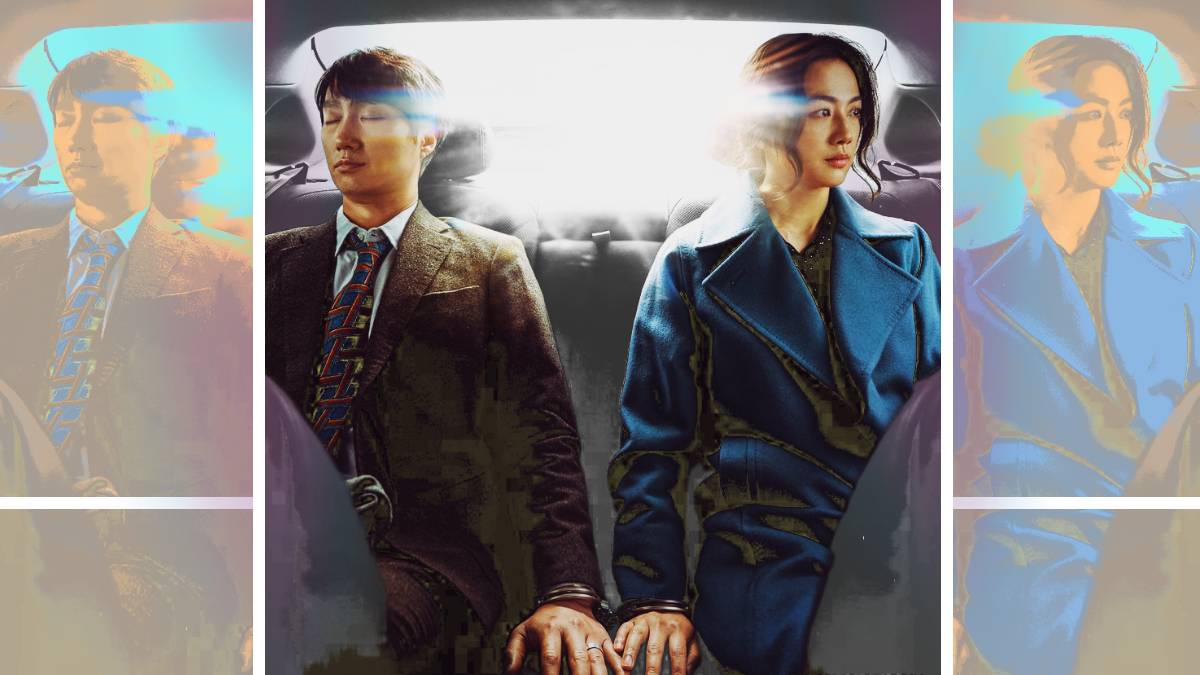 PARK CHAN-WOOK'S LATEST, Decision to Leave, is about a star detective who falls for an enigmatic murder suspect. The Busan-based detective, Jang Hae-jun (Park Hae-il), is in a reasonably happy marriage. But his wife works in a seaside town; they only meet on weekends. The suspect, Song Seo-rae (Tang Wei), is a Chinese expat and eldercare worker whose abusive husband is found dead at the bottom of a mountain he often climbed. She doesn't seem particularly fussed about the 'tragedy'. It looks like an accident or, at worst, a suicide. Hae-jun notices that she has all the quirks of a quintessential femme fatale — including a funny (Korean) accent. Yet, he gravitates towards her like a fly buzzing around a fresh corpse. 
In other words, everything about the premise screams for the Park Chan-wook treatment. The twisted eroticism: They're breaking the rules, so perhaps their sex — desperate, adventurous, risky — does the same. Maybe Seo-rae reverses the power dynamic and toys with the sensation of Hae-jun spying on her; she spices up his stake-outs. The stylised violence: Perhaps Hae-jun's addiction to his job — the gory crime scenes, the psychological games, the unsolved cases that haunt him — feeds their dark desire for one another. Their edges fit, like shattered shards of glass fusing to form an unlikely puzzle. 
But Decision to Leave is not that film. On the contrary, it is surprisingly quiet and tender. There is no torrid sex, and barely any bloodshed. Its sensuality is derived from a sense of familiarity and solace, a bit like In the Mood for Love reimagined as romantic noir. 
Blurr is the kind of film that lives up to its title — and not in a good way. Ajay Bahl's film is adapted from the 2010 thriller Julia's Eyes, but the retelling is sorely uninventive, failing to shed light on the three basic queries of a suspenseful premise: how, what, why. These are crucial shortcomings, for in their absence, the film is not just reduced to a rudimentary whodunit, it is diminished to ineffective storytelling. 

Critic: Ishita Sengupta
Stream on: ZEE5

Based on a real-life incident, Venkatesh (Vishal Jethwa) and Sujata (Kajol) confound medical know-how. Venkatesh is only expected to live for 16 years because he has Duchenne muscular dystrophy, a degenerative condition. Towards the end of his life, the 24-year-old  defies the government and the law to donate his organs before he passes away, winning hearts and sparking a vital, critical discourse.

Rating: 2.5/5
Playing in: Theatres
Pavail Gulati plays Abhay Dubey, who lives in the slums of Mumbai with his bedridden mother, a drunk brother, and his father, an autorickshaw driver. Abhay decides to go to college as soon as his Class 12 results come out, but he has always known that formal education won't help him live the luxurious life he wants. Meanwhile, he finds the love of his life, Manjari (Saiyami Kher).

Rating: 3/5
Stream on: SonyLIV

An impoverished woman is shocked to learn one day that her 20-year-old son has lost his life. A cop informs her that the boy died after working as a manual scavenger, and that he was under the influence of alcohol. Unable to come to terms with the news, the mother gets assistance from a social worker and an architect to take up the case in court. But does she possess the will to see the trial through?

Rating: 3/5
Stream on: SonyLIV
| | | |
| --- | --- | --- |
| The one newsletter you need to decide what to watch on any given day. Our editors pick a show, movie, or theme for you from everything that's streaming on OTT. | Each week, our editors pick one long-form, writerly piece that they think is worthy of your attention, and dice it into easily digestible bits for you to mull over. | In which we invite a scholar of cinema, devotee of the moving image, to write a prose poem dedicated to their poison of choice. Expect to spend an hour on this. |
Hindustan Media Ventures Limited,
Hindustan Times House, 18-20,
Second Floor, Kasturba Gandhi
Marg, New Delhi - 110 001, India
If you need any guidance or support along the way, please send an email to ottplay@htmedialabs.com. We're here to help!
©️2021 OTTplay, HT Media Labs. All rights reserved.