Attempt this quiz on the films starring the cast of 'Friends'
David Schwimmer celebrates his 57th birthday on November 2nd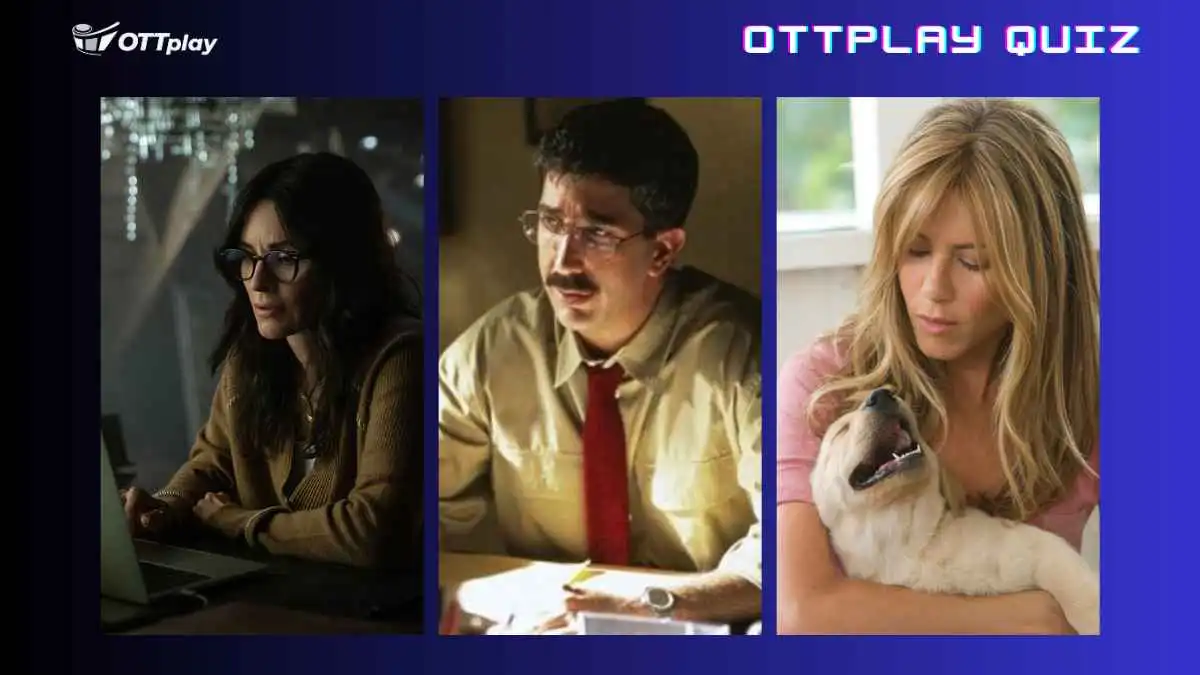 Friends is undoubtedly one of the most iconic sitcoms in the history of television, and the ensemble cast's chemistry and talent are largely responsible for its enduring legacy. Since the show's conclusion in 2004, fans have eagerly followed the careers of the cast members, and many have found success on the big screen.

Jennifer Aniston, who portrayed the lovable Rachel Green on the show, has had a successful film career. One of her standout roles was in Marley & Me (2008), where she stars alongside Owen Wilson. The heartwarming tale of a couple and their mischievous dog tugged at viewers' heartstrings and showcased Aniston's ability to excel in both comedy and drama. In recent years she has started in R-rated comedies such as Horrible Bosses and We Are the Millers.

Courteney Cox, known for her role as Monica Geller, also transitioned to the big screen. In the horror comedy Scream (1996), she plays the character of Gale Weathers, a determined reporter. This film became a cult classic, and Cox's performance helped solidify her presence in the film industry.

Lisa Kudrow, who brought the eccentric Phoebe Buffay to life, made her mark in the cult classic film Romy and Michele's High School Reunion (1997). In this comedy, Kudrow stars alongside Mira Sorvino as two high school friends who on attending their high school reunion realise that they were not very popular during their teens.

Matthew Perry, best known as Chandler Bing, ventured into the romantic comedy genre with Fools Rush In (1997), where he starred alongside Salma Hayek. Perry's portrayal of a New Yorker who finds love in Las Vegas added another dimension to his acting. But his best performance is in the drama film The Ron Clark Story (2006) as an idealist young school teacher at a notorious public school in New York.

Matt LeBlanc, who portrayed the lovable but silly Joey Tribbiani, found success in the comedy Lost in Space (1998), a big-screen adaptation of the classic TV series. He played the character of Major Don West, showcasing his comedic talent in a science fiction setting.

David Schwimmer, who portrayed the intellectual and socially awkward Ross Geller, took on a more serious role in Apt Pupil (1998). This thriller, based on a Stephen King novel, allowed Schwimmer to demonstrate his dramatic acting skills.

1
Fill in the blank. In October 2018, the term "ass-clown" officially entered Webster's Dictionary, crediting writer Mike Judge for first using it in "_________".
2
Name the movie in which Matthew Perry is given the task of serving divorce papers on the wife of a wealthy businessman.
3
Fill in the blank. David Schwimmer missed his 'Friends' co-star Lisa Kudrow's wedding because he was busy shooting for ____________.
4
In which Courteney Cox movie is a former superhero called back to work to transform a group of kids into a new generation of superheroes?
5
Matthew Perry's addiction to prescription drugs increased after a jet ski accident on the set of which film?
6
Fill in the blank. The Lisa Kudrow film is based on the true story of the infamous "Four on the Floor" aka "___________" murders.
7
Name Matt Leblanc's first film after Charlie's Angels: Full Throttle.
8
Name Jennifer Aniston's first film after her breakup with Brad Pitt.
9
Name the David Schwimmer movie based on the book "Secrecy World: Inside the Panama Papers Investigation of Illicit Money Networks and the Global Elite" by Jake Bernstein."l
10
Name the Courteney Cox movie about a gang of Elvis Presley impersonators who attempt to rob a casino during a convention.
Last Updated: 11.40 PM, Nov 02, 2023