Attempt this ultimate quiz on actor Kamal Haasan
Attempt this ultimate quiz on actor Kamal Haasan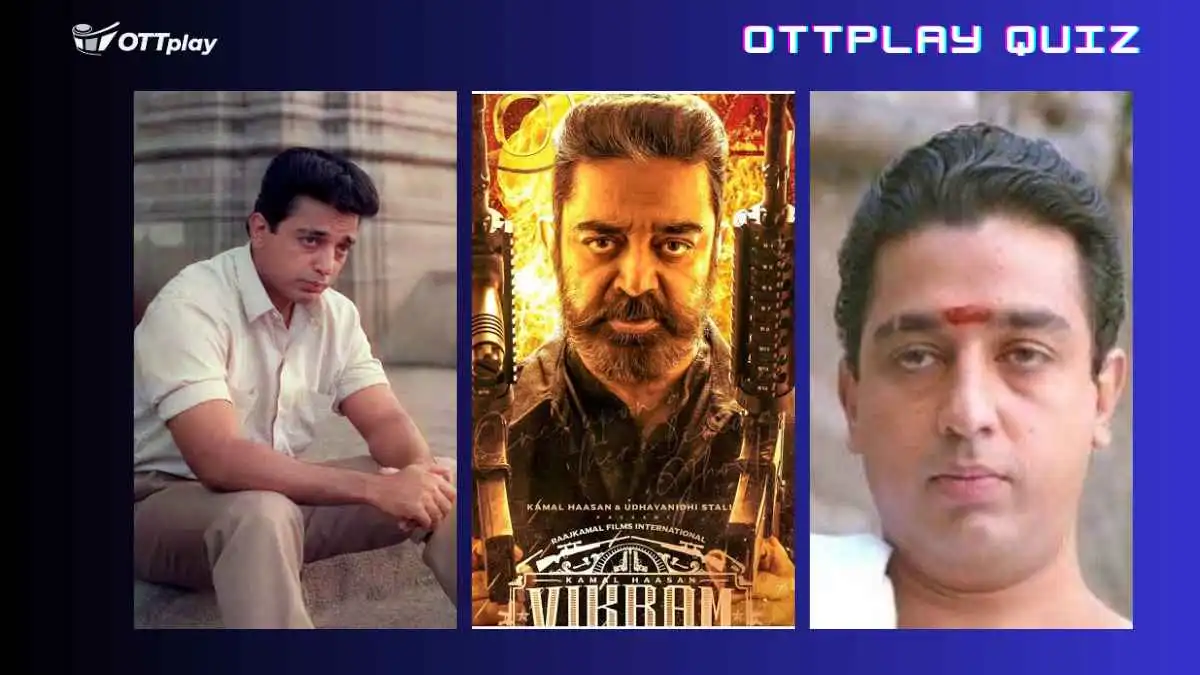 Kamal Haasan is an iconic figure in the Indian film industry, known for his remarkable acting skills and visionary directorial work. He is a versatile artiste who has effortlessly transitioned between genres and languages, challenging the norms and setting new standards.

Haasan started his journey in Tamil cinema, where he quickly rose to fame with his exceptional performances in movies such as Nayagan and Thevar Magan, showcasing his range and versatility. He also ventured into direction, and his films, including Pushpak and Vishwaroopam, were critically acclaimed for their innovative storytelling and technical brilliance.

Haasan's entry into Hindi cinema was equally successful. He starred in several hit films such as Ek Duuje Ke Liye, Saagar, and Vikram, praised for his nuanced performances and effortless charisma. He also directed Chachi 420, a Hindi remake of his Tamil film Avvai Shanmughi, which received commercial and critical acclaim.

Haasan is a multifaceted personality, excelling not only in acting and direction but also in writing, producing, and singing. He is a strong advocate for arts and culture and has been conferred with several prestigious awards, including the Padma Bhushan and the Padma Shri, for his outstanding contributions to cinema.

1
How Many films starring Kamal Haasan have been chosen to represent India at the Oscars?
2
In 1994, Kamal Haasan became the first Indian actor to receive a salary of Rs ______ for a single film. Fill in the blank.
3
At the audio launch of his 2008 film Dasavatharam, Kamal Haasan admitted to being a huge fan of _____, and that he had accumulated 32 fractures in a bid to emulate _______'s stunts. Fill in the blanks (both blanks fill the same)
4
For which 1985 film did Kamal Haasan get nominated for both, Best Actor in a Leading Role award and a Best Actor in a Supporting Role, at the Filmfare Awards?
5
Which Kamal Haasan film was the first Tamil film to use Dolby Digital Audio Compression technology?
6
How old was Kamal Haasan when he acted in his 100th film?
7
Which WWE superstar met Kamal Haasan backstage during the taping of the show Dus ka Dum in 2018?
8
Which 1983 Kamal Haasan film was the first film to run for more than 100 days in all four South Indian states (Telangana was still a part of Andhra Pradesh at that time)?
9
Which former Indian cricketer was supposed to be Yugi Sethu's role in the Kamal Haasan film Panchathanthiram but later dropped out?
10
Which 2022 Tom Cruise film released the same week as Kamal Haasan's Vikram, with both films being pegged as sequels to movies releases in 1986?
Last Updated: 08.47 PM, Nov 07, 2023