Attempt this ultimate quiz on Aishwarya Rai Bachchan
Aishwarya Rai Bachchan is celebrating her 50th birthday on November 1st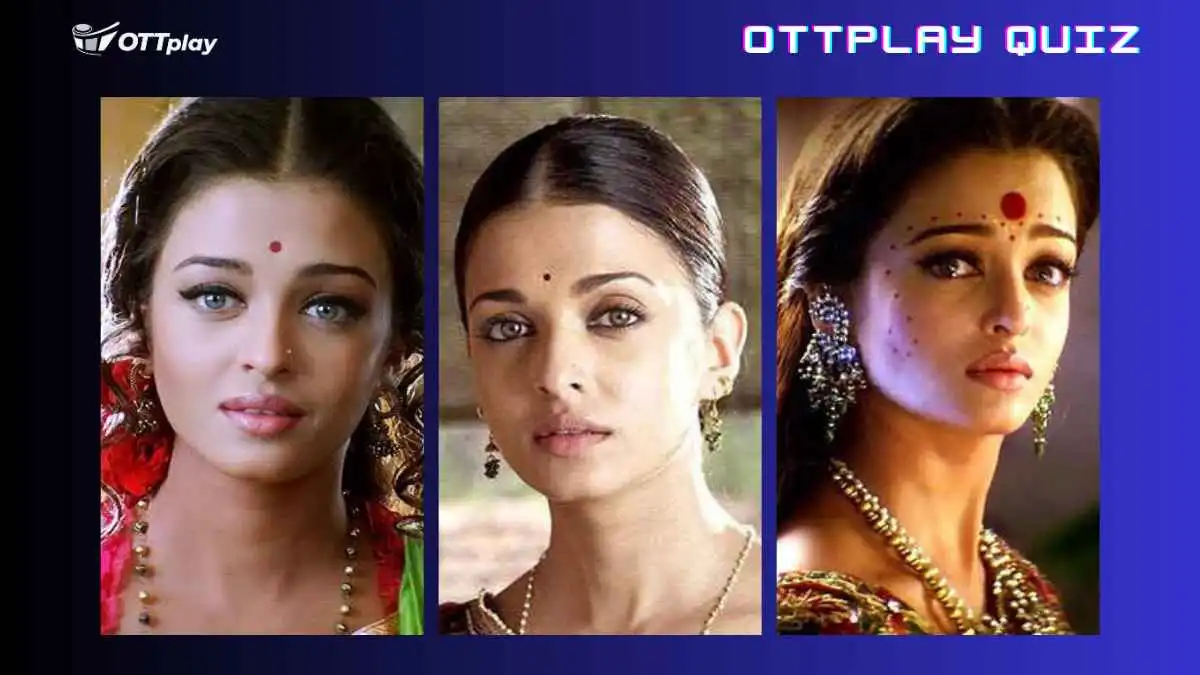 Aiswarya Rai is a highly acclaimed Indian celebrity, renowned for her incredible beauty, elegance, and versatile acting abilities. She is also a successful model and businesswoman, having graced the covers of numerous international magazines.

Bollywood star Aishwarya Rai Bachchan started her modelling career in the early '90s and quickly rose to fame in 1994 when she won the Miss World pageant. This victory propelled her to a successful career in Bollywood.

Aishwarya Rai Bachchan made her acting debut in 1997 with the Tamil film Iruvar, where she starred alongside Mohanlal. She went on to star in various successful Hindi films, including Hum Dil De Chuke Sanam (1999), Devdas (2002), and Guru (2007). Rai Bachchan is also known for her appearances in Hollywood films like The Pink Panther 2 (2009) and Bride and Prejudice (2004).

As an actress, Rai Bachchan is versatile and has played various roles ranging from traditional Indian housewife to modern career woman. She is committed to her craft and often goes to great lengths to prepare for her roles. For instance, she learned to play the sitar for her role in Devdas and learned to speak Bengali for her part in Chokher Bali (2003). She recently starred in the Mani Ratnam film Ponniyin Selvan: II and her performances as Nandini and Mandakini Devi garnered significant praise.

1
Who was the first movie actress that Aishwarya Rai Bachchan met during her school days?
2
Fill in the blank. On 25th Apr 2005 Aishwarya Rai Bachchan became the first Indian and South Asian actress to be featured on _____________ .
3
Aishwarya Rai Bachchan is the first Indian actress to be on the jury of the ___ International Film Festival.
4
What is Aishwarya Rai Bachchan's mother tongue?
5
Name Aishwarya Rai Bachchan's debut movie which is inspired by the lives of 2 former chief ministers of Tamil Nadu, M G Ramachandran and M Karunanidhi
6
Name the movie starring Aishwarya Rai Bachchan which is the first Indian film to be shot in Brazil.
7
Fill up the blank. A _____ was named after her in 2005.
8
Fill in the blank. While shooting the song "Dola Re Dol"'in the movie _______, the heavy weight of the earrings caused bleeding in Aishwarya Rai Bachchan's ears, but she finished the performance.
9
Aishwarya Rai Bachchan was honoured with which Padma Award in 2009?
10
In which of the following historical movies does Aishwarya Rai play dual role?
Last Updated: 09.25 PM, Nov 01, 2023