Attempt this ultimate quiz on female led superhero films and TV shows
Marvels movie releases on November 10th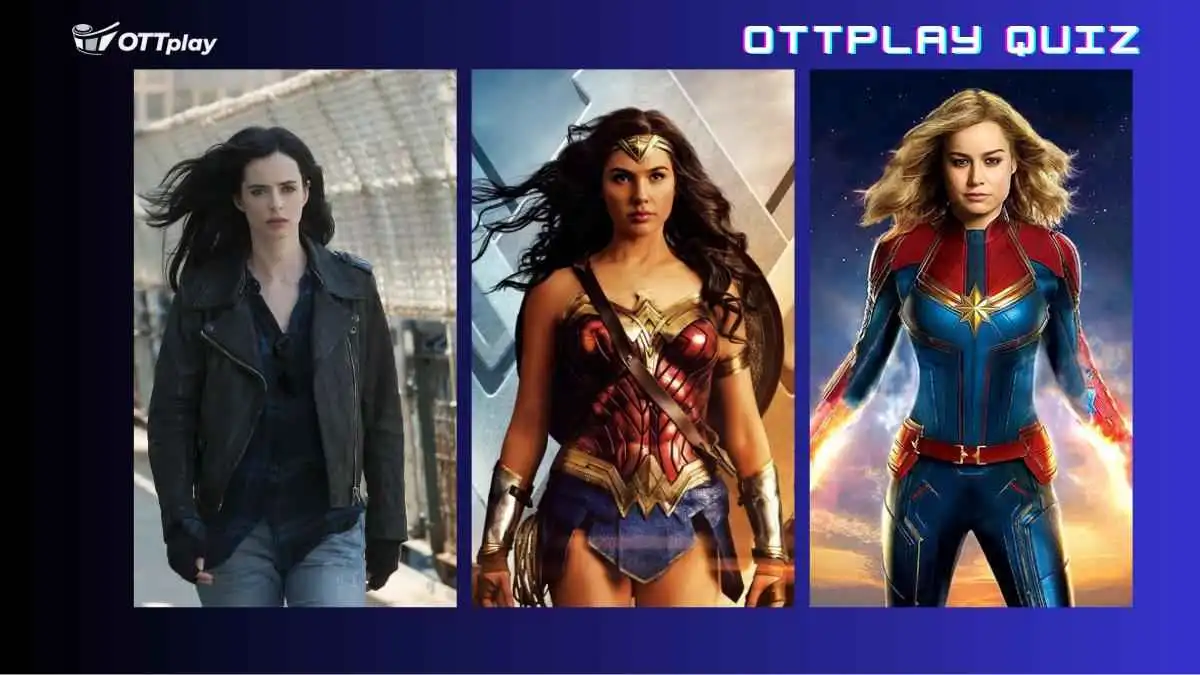 Female led superhero films provide an opportunity for multifaceted and nuanced depictions of women. These films not only deliver thrilling action and adventure that are characteristic of the superhero genre but also offer a chance to showcase the depth and complexity of female characters.

Wonder Woman (2017) is one of the most successful female superhero films. The movie narrates the story of Diana, Princess of the Amazons, who departs from her isolated island to join the battle in World War I. The film received critical acclaim for its powerful and inspiring female protagonist and its positive message promoting female empowerment.
Another popular female-led superhero film is Captain Marvel (2019). This film follows Carol Danvers, a former pilot who gains superpowers after being exposed to cosmic energy. Captain Marvel is a skilled fighter and a strong leader, and the film was praised for its positive representation of women in STEM fields.

Other notable female-led superheroes include Birds of Prey (and the Fantabulous Emancipation of One Harley Quinn (2020), and Black Widow(2021). On television, Jessica Jones earned plaudits for its compelling story, with season one in particular praised for its iconic villain Kilgrave, played by David Tenent. CW's Supergirl, starring Melissa Bensoit, which ran for six seasons remains a fan-favourite.
Quiz Partner: X Quiz It!
1
Name the twenty-fourth film of Marvel Cinematic Universe starring Scarlett Johansson as Natasha Romanoff
2
Fill in the blank. The 'N' on the gates of Elektra's mansion stands for_______, Elektra's last name in 'Daredevil'
3
Name the movie in which the original poster wrongly showed the Statue of Liberty holding the torch in her left hand.
4
Name the first film from the Marvel Cinematic Universe to have a female lead and released on International Women's Day.
5
Fill in the blank. After the series "Agents of S.H.I.E.L.D" ended, Chloe Bennet tattooed a ______ on her arm to honour her character of ____ Johnson.(same word for both blanks).
6
What pet does Harley Quinn adopt in the movie 'Birds of Prey'?
7
In the movie 'The Suicide Squad', what is the name of the character played by the actor David Dastmalchian who in real life has vitiligo, a skin disorder that causes a loss of pigment in the skin?
8
Fill in the blank. Catwoman uses the Brazilian martial art known as ________.
9
Fill in the blank. In the movie 'Ant-Man and the Wasp' on the way to the quantum realm, the tiny organisms in the microscopic realm are __________.
10
Name the movie for which actress Charlize Theron took trampoline training with Cirque du Soleil's Terry Bartlett for playing her role.
Last Updated: 09.21 PM, Nov 10, 2023