Attempt this ultimate quiz on horror movies
Halloween is celebrated on 31st October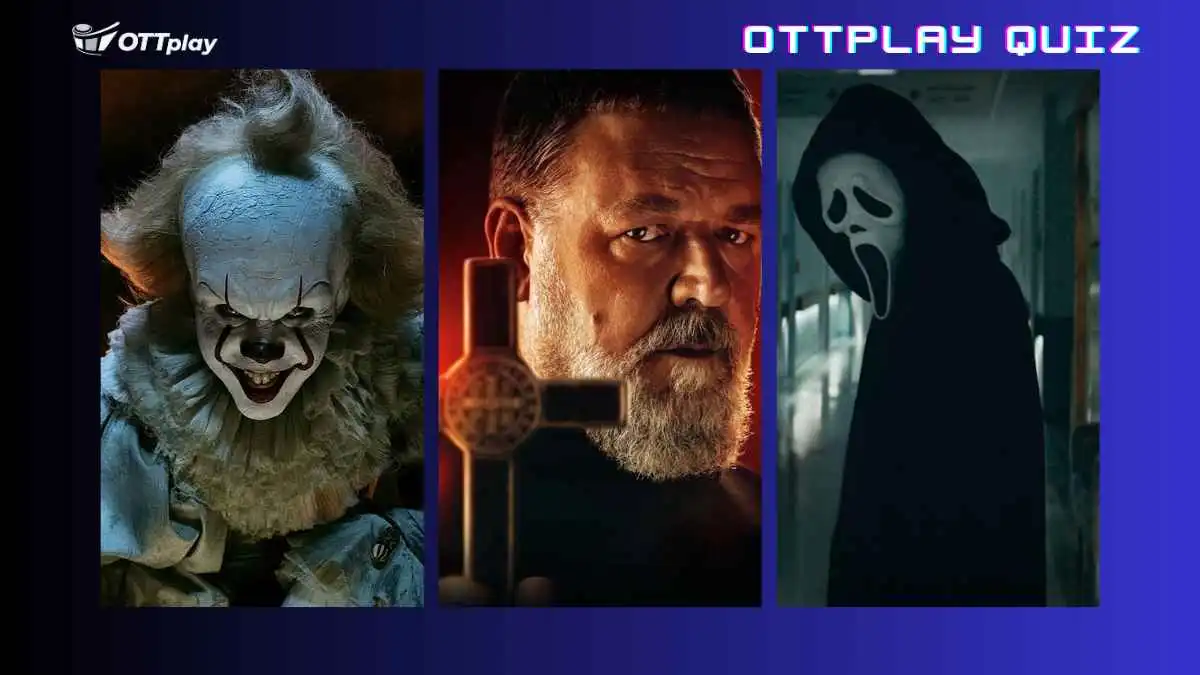 Halloween is the ideal night for watching horror films. The dark and chilly atmosphere, the spooky costumes, and the candy corn all contribute to the eerie mood. Horror films can be an excellent way to celebrate Halloween and they can also be enjoyable to watch with friends and family.

Horror films have been around since the early days of cinema. The earliest horror films were inspired by Gothic literature, such as Nosferatu (1922) and Frankenstein (1931). These films were dark and atmospheric, and they often explored themes of mortality and the supernatural. In the 1950s and 1960s, horror films began to focus on more visceral scares. Films like The Blob (1958) and Psycho (1960) featured graphic violence and disturbing imagery.

The 1970s and 1980s were a golden age for horror films. This was the era of the slasher film, with classics like Halloween (1978), Friday the 13th (1980), and A Nightmare on Elm Street (1984). In recent years, horror films have become more diverse and sophisticated. There is now a wide range of horror sub-genres, including psychological horror, body horror, and found footage horror. Some notable recent horror films include The Babadook, Hereditary, Get Out, The Conjuring and The Exorcist.

Quiz Partner: Just Quiz It!
1
The character Mr Stine made from the 2015 film ________, makes a statement that he has sold more copies than Stephen King, a reference to horror author R L Stine having sold more books than Stepehen King. Fill in the blank.
2
While researching for the film "The Pope's Exorcist" Russel Crowe discovered that Fr. Gabriel Amorth's favourite film was ________. Fill in the blank.
3
Which movie's ad about a nun's suicide in a Romanian abbey was pulled from YouTube, as many users complained that the five-second clip featuring a startling jump scare was "too scary,"
4
Fill in the blank. In the movie "Annabelle", the Annabelle doll is shown as a ________ doll.
5
Name the first Tamil film to feature 7.1 surround sound.
6
Which movie was inspired by the movies "Halloween" and "Meatballs"?
7
Name the movie starring Emily Blunt with just around 25 lines of voiced dialogues and the rest in American Sign Language with subtitles.
8
Name the Stephen King movie about a killer car.
9
Fill in the blank. Stephen King once mentioned that the only novel he wrote that really scared him was "_____________".
10
An old textile mill, rat infestation and missing workers come together in which Stephen King movie?
Last Updated: 09.04 PM, Oct 31, 2023