Attempt this ultimate quiz on Indian spy thrillers
Tiger 3 is releasing on November 9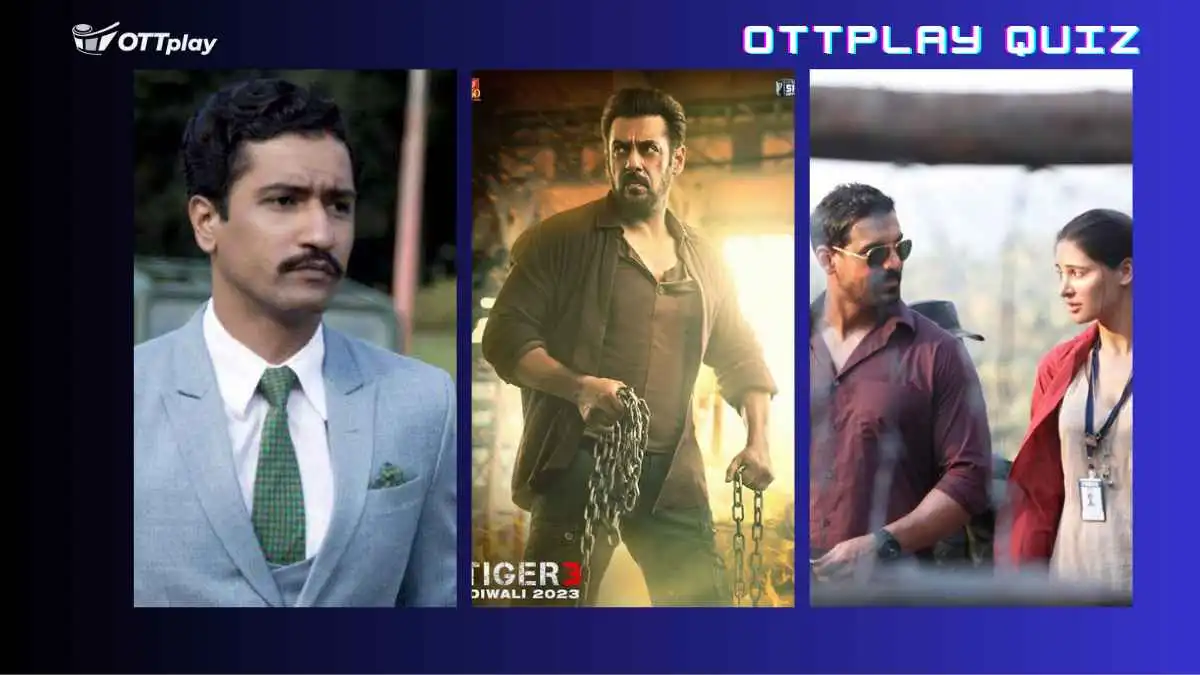 Indian spy thrillers have become increasingly popular in recent years. These thrilling narratives are characterised by their fast-paced plots, set in exotic locations, and enriched by complex characters. They often feature the signature over-the-top action sequences coupled with real-world issues such as terrorism, espionage, and geopolitical rivalries.

One notable example is Ek Tha Tiger (2012), a blockbuster film that tells the story of a RAW agent who falls in love with a Pakistani ISI agent during a mission. A critically acclaimed entry would be Raazi (2018), which follows the story of a young Indian woman who marries a Pakistani officer as part of her espionage duties for the Indian government.

Baby (2015) takes a different approach by portraying a team of RAW agents on a top-secret mission. And in its prequel Naam Shabana (2017), the focus is on the origins of a skilled field agent, Shabana Khan. Meanwhile, Special 26 (2013) stands out as a heist film, detailing the exploits of a group of conmen posing as CBI officers to execute elaborate robberies on wealthy businessmen.


Quiz Partner: X Quiz It!
1
Name the movie based in New York about a Kathak dancer married to a nuclear oncologist.
2
Which Vijay movie, about terrorists holding hostages in a mall, is banned in Qatar and Kuwait because the story involves groups like Al Qaeda and ISIS?
3
What is the name of the character played by Tabu in 'Khufiya'?
4
In which movie set during the 1971 Indo-Pak war, does a Kashmiri girl marries a Pakistan army officer?
5
Adivi Sesh wrote the story about a NSA agent and also played the lead role in which movie?
6
Fill in the blank. In the movie 'Agent Vinod', Saif Ali Khan says that his name is _________, which is the name of the actor who acted in an earlier film named 'Agent Vinod'.
7
Fill in the blank.Rashmika Mandanna plays a _______ girl in the movie 'Mission Majnu'.
8
Which movie is about a rogue army man holding hostages in a University where Shah Rukh Khan is a "student"?
9
Name the sequel to the movie ' Naam Shabana'.
10
Name the movie based on the true events that took place during India's intervention in the Sri Lankan civil war.
Last Updated: 07.56 PM, Nov 09, 2023