Attempt this ultimate quiz on Nayanthara
Nayanthara is celebrating her birthday on 18th November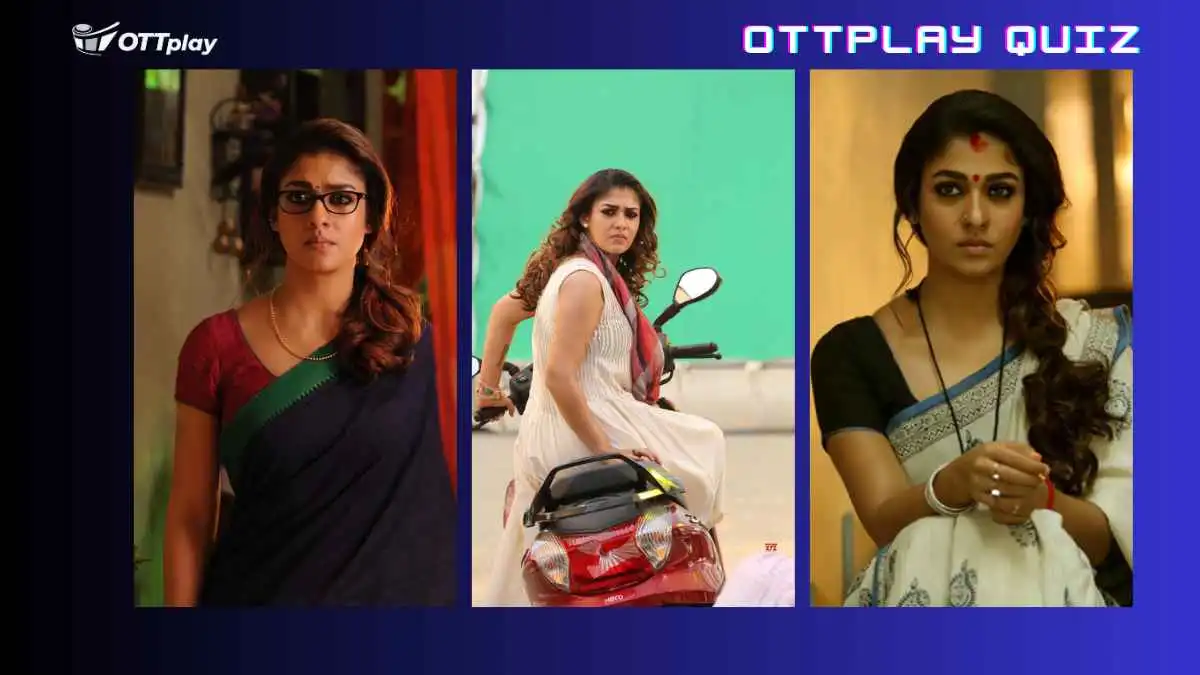 Nayanthara is a South Indian actress who has predominantly worked in Tamil, Telugu, and Malayalam films. She is one of the highest paid actresses in India.

Her first acting role was in the Malayalam film Manassinakkare in 2003. Nayanthara quickly rose to fame in the Malayalam film industry and soon ventured into Tamil cinema. She made her Tamil debut in the 2005 film Ayya, which was a commercial success. She went on to star in several successful Tamil films, including Ghajini, Sivaji, Villu, and Aadhavan.

Nayanthara has won several awards for her acting, including the Filmfare Award for Best Actress (Tamil) for her performance in the 2014 film Aruvi. She has also won the Nandi Award for Best Actress for her work in the Telugu films 'Shreya' and 'Simha'.

Quiz Partner : X Quiz It!
1
In which film did Nayanthara act with Upendra?
2
Name the Nayanthara film which is the first Hindi movie that mentions 'Onam' celebrations in Kerala.
3
In which film did Director Vignesh Shivan, Vijay Sethupathi and Nayanthara work together for the second time?
4
Velaikkaran' starring Nayanthara is the debut Tamil film for which Malayalam actor?
5
Name the Nayanthara film which is the last film of actor Raghuvaran?
6
Starting film starring Nayanthara did Rajinikanth decide not to smoke on screen?
7
Name the Nayanthara - Ajith Kumar starrer which is a remake of an earlier Rajinikanth movie of the same name.
8
Name Nayanthara's debut film.
9
From which Nayanthara movie did the words 'nanbenda' and 'appatakkar' spoken by comedian Santhanam become famous?
10
In which film does Nayanthara play the role of a District Collector who solves the water problem in a village?
Last Updated: 09.43 PM, Nov 17, 2023