Attempt this ultimate quiz on the series The Crown
Crown season 6 is releasing on 16th November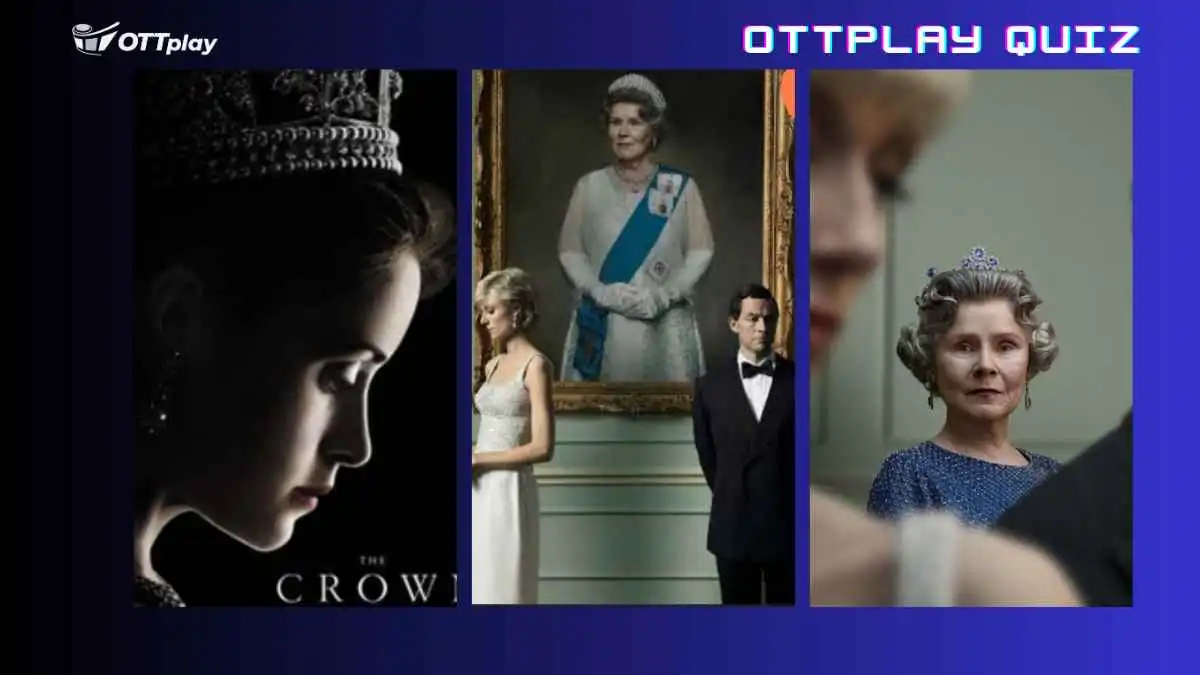 The hit Netflix TV series The Crown, follows the British monarchy during the reign of Queen Elizabeth II. In the sixth and final season the monarchy faces its most difficult challenges yet in an ever changing society. Queen Elizabeth II, now in her 80s must navigate a new era of political and social upheaval, while her children and grandchildren face personal and public challenges.

The sixth season of The Crown is scheduled to explore some of the most eventful aspects of this turbulent period, including Princess Diana's death in a car accident in 1997, Tony Blair's ascendancy to Prime Minister, and the Queen's Golden Jubilee celebrations in 2002.

The season is also set to take a dive into the royal family's personal lives, such as Prince Charles' alleged affair with Camilla Parker Bowles, Prince William's courting of Kate Middleton, and Prince Harry's struggles with mental health.

The Crown has received critical acclaim for its historical accuracy and nuanced representation of the British monarchy. The sixth season promises to be equally as captivating and instructive, providing a glimpse into the royal family's lives amid a time of considerable chaos.

Quiz Partner: X Quiz It!
1
In which season of The Crown, Lord Mountbatten plans to oust Woodrow Wilson.
2
The scandal depicted in which season and episode of 'The Crown' is the basis for the film "Scandal"?
3
Which episode of 'The Crown', about a terrible disaster in the Welsh town of Aberfan, won an Emmy Award for Outstanding Production Design for a Narrative Period or Fantasy Program (One Hour or More).
4
What is the English meaning of the title of Season 3 Episode 6 'Tywysog Cymru'?
5
Fill in the blank. Prince Charles was caught in a deadly _________ in Season 4 Episode 9 of 'The Crown'.
6
Fill in the blank. Season 4 Episode 8 of 'The Crown' deals with the differences between Queen Elizabeth and Margaret Thatcher about _______
7
In Season 5 Episode 6 of 'The Crown', who was the Russian President who wanted to reestablish Anglo-Russian relationships?
8
Which Episode of Season 1 depicts the renunciation by Prince Philip of Greece of his foreign titles to marry Princess Elizabeth, elder daughter of George VI?
9
Fill in the blank. In Season 2 Episode 6, Queen Elizabeth condemned the Duke of Windsor but he was never banished from the royal family or the United Kingdom after the release of the ________ Files.
10
In the early 1980s, who was the man who trespassed into the palace and spoke to Queen Elizabeth?
Last Updated: 11.03 PM, Nov 16, 2023