Check out this ultimate quiz on Bollywood action movies
Tiger 3 is releasing on November 3rd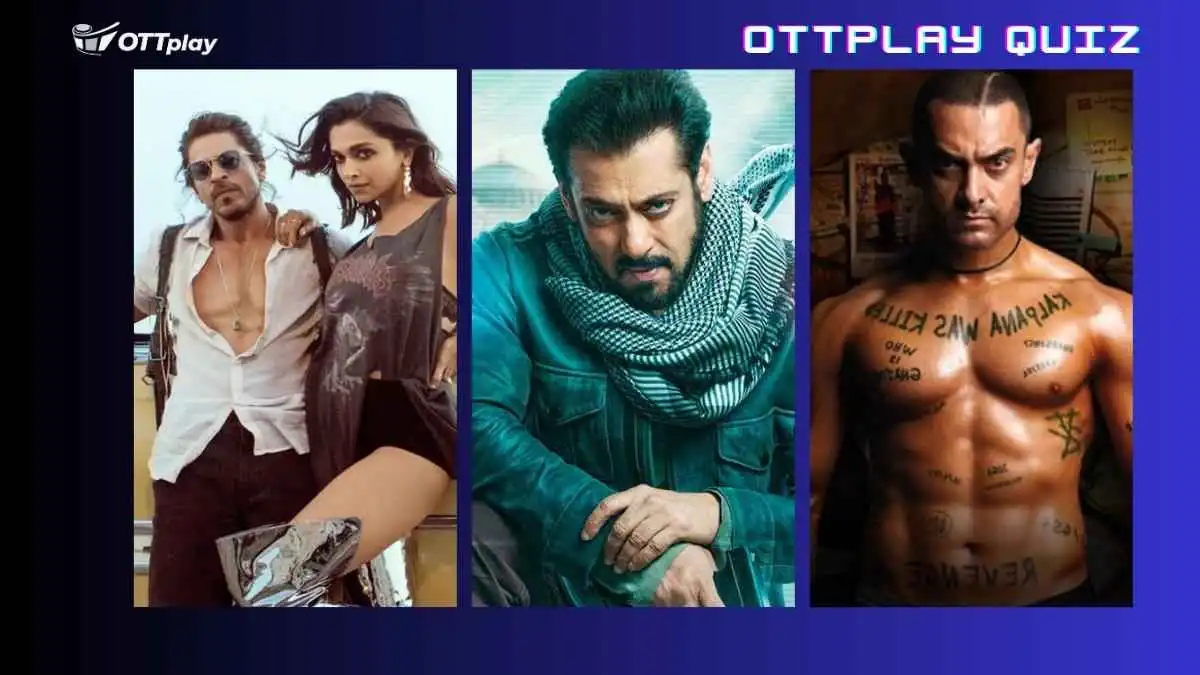 Bollywood action movies have been captivating audiences in India for a long time. These action-packed spectacles have become an integral part of Indian cinema and a cultural phenomenon in their own right. From the classic masala films of yesteryear to the contemporary blockbusters of today, Bollywood action movies have continuously pushed boundaries and embraced new techniques.

Sholay (1975) remains a timeless classic, with its iconic characters, catchy songs, and over-the-top action sequences still captivating audiences today. Ghajini (2008) delves into the psychological depths of a man with short-term memory loss whose quest for vengeance is fueled by the murder of his beloved. Dhoom 2 (2006) showcases stylish action with its team of thieves targeting a priceless artefact, utilizing parkour and other stunts to achieve their goals. Dabangg (2010) introduces a corrupt police officer fighting for justice, entertaining audiences of all ages with his charisma and action-packed sequences. Pathaan (2023) brings the high-octane action of a spy thriller to the forefront, with an exiled Indian agent returning to combat a deadly virus threat.

1
In which movie is Sanjay Dutt's character based on the life of Additional Commissioner of Police (ACP) Aftab Ahmed Khan, Head of the ATS ?
2
Name the first 3D Hindi movie.
3
Which movie was the launching pad for Amitabh Bachchan's 'angry-young-man' films and made him a superstar?
4
Name the movie that gave Dharmendra the Garam-Dharam image.
5
Name Sonakshi Sinha's second film and the first film in which Akshay Kumar acted opposite Sonakshi Sinha.
6
Name the first Indian film to be shot in Singapore under the Singapore Tourism Board's Film-in-Singapore subsidy scheme.
7
In which film did Salman Khan sport a moustache for the first time in his career.
8
Name the Sunny Deol movie which is Meenakshi Seshadri's last film.
9
Name the Shahrukh Khan movie which is the debut Bollywood film of Mahira Khan.
10
The Hollywood movie 'A Common Man', starring Ben Kingsley and Ben Cross is an official remake of which Bollywood movie?
Last Updated: 07.24 PM, Nov 08, 2023