Quiz on Shah Rukh Khan films that flopped at the box office
Shah Rukh celebrates his 58th birthday on November 2nd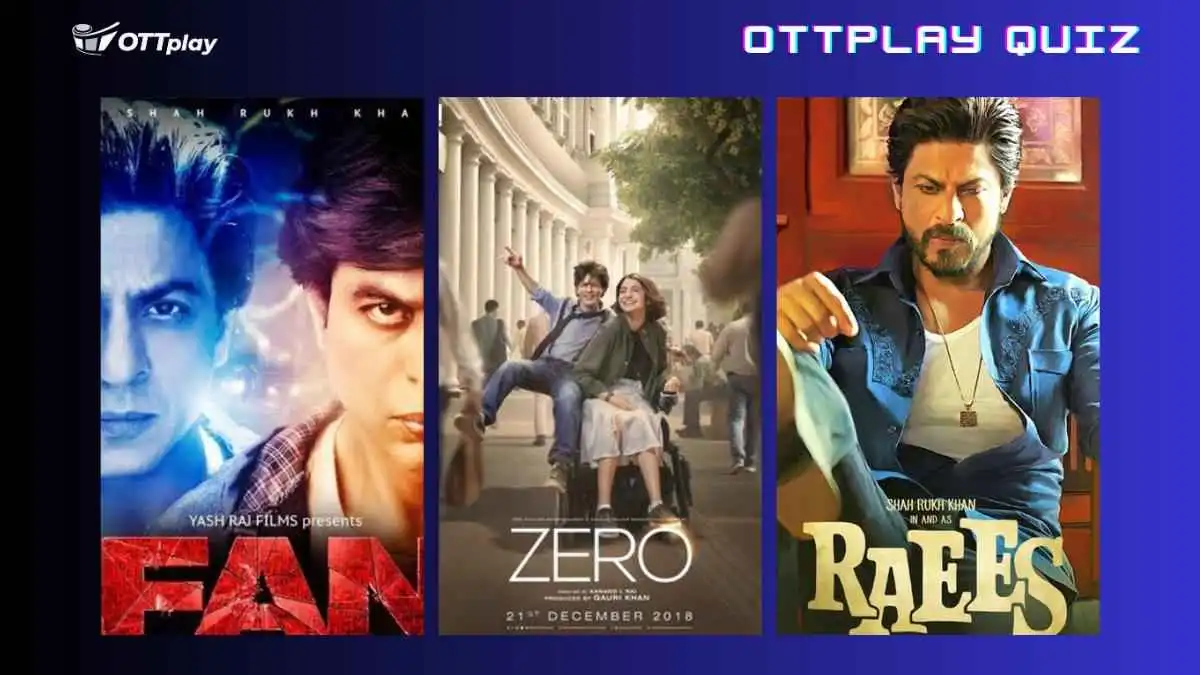 Shah Rukh Khan, a globally renowned and highly successful actor, has indeed experienced his share of setbacks in the world of Bollywood. While he has been a part of numerous iconic blockbusters, some of his films failed to resonate with audiences. One notable example is Fan (2016), a commercial and critical disappointment, criticised for its convoluted storyline and unrealistic portrayal of the fan-celebrity relationship. Jab Harry Met Sejal (2017) also fell short at the box office, with criticism aimed at its inadequate plot and uninspired performances.

Despite some of these commercial failures, it's worth highlighting that Khan has starred in movies that have received widespread acclaim. Swades (2004) was praised for its authentic depiction of rural India and Paheli (2005) earned recognition for its imaginative storyline and stunning visuals.

In addition to the films mentioned above, Shah Rukh Khan faced other notable disappointments in his career, including Asoka (2001), Billu (2009), Raees (2017), and Dilwale (2015). These instances further underline that even a superstar like Shah Rukh Khan is not immune to the ups and downs that come with the territory of being a Bollywood actor.

1
Which SRK film was inspired by the 1968 film Blackbeard's Ghost?
2
The film Zero marked the last appearance of which actress following her death in 2018?
3
Which film starring Shah Rukh Khan is believed to be an adaptation of French author, Gustave Flaubert's novel "Madame Bovary"?
4
SRK's film Asoka was the first and only film Hindi film of which Tamil actor?
5
Which song from the film "Swades"was used in the MCU film "Deadpool-2"?
6
Which SRK film was the first ever film to be shot in Madame Tussauds in London?
7
The theme music of which popular cartoon was sampled in the song "Ladna Jhagadna" from the film "Duplicate" ?
8
The name "Jab Harry Met Sejal" was suggested by whom, after it was decided that the film won't be titled "The Ring"?
9
Which film starring Shah Rukh Khan was the first film that Subhash Ghai produced which he didn't direct?
10
Which movie marked the first time SRK and Irrfan Khan worked together?
Last Updated: 10.53 PM, Nov 02, 2023