7 times Kareena Kapoor Khan gave fans mommy goals with sons Taimur and Jeh
Kareena Kapoor Khan is a talented performer in Bollywood and her fan base keeps on growing with every film she stars in. Apart from that, the actor also enjoys a happy personal life with her husband, Saif Ali Khan, and children, Taimur and Jehangir Ali Khan. Her Instagram posts prove that the actress has a balanced work-life and is mommy goals.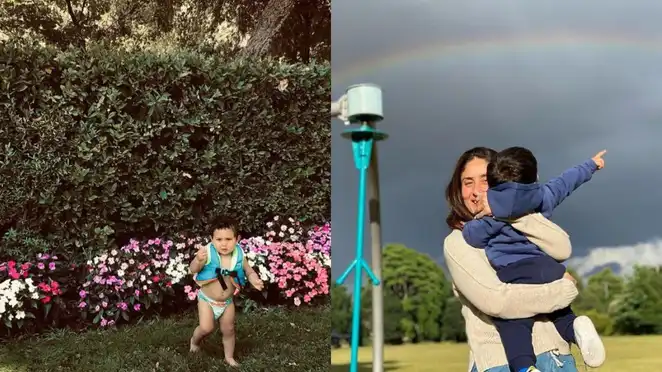 A mother-son duo in England
Kareena Kapoor Khan is an A-lister Bollywood actress and a mother of two, Taimur and Jehangir Ali Khan. The actor is married to Saif Ali Khan, who stays away from social media sites but regularly features in Kareena's pictures.
The actress keeps her fans engaged by posting glimpses from her personal life on her social media handles, with a fan following of 9.4 million on Instagram.
Kareena shared glimpses from her recent vacation in England. The actor posted pictures with her younger son Jeh in her arms under the rainbow and captioned them, "Can we cuddle under a rainbow always and forever... because there is nothing else I want or nowhere else I would rather be... #Summer2022. #MyJehbaba."
In another, Jeh is seen wearing a blue swimsuit and standing beside a bunch of flowers. The caption of the picture read, "That's how I Florence... Summer of 2022 Stay cool, Jeh baba."
Instagram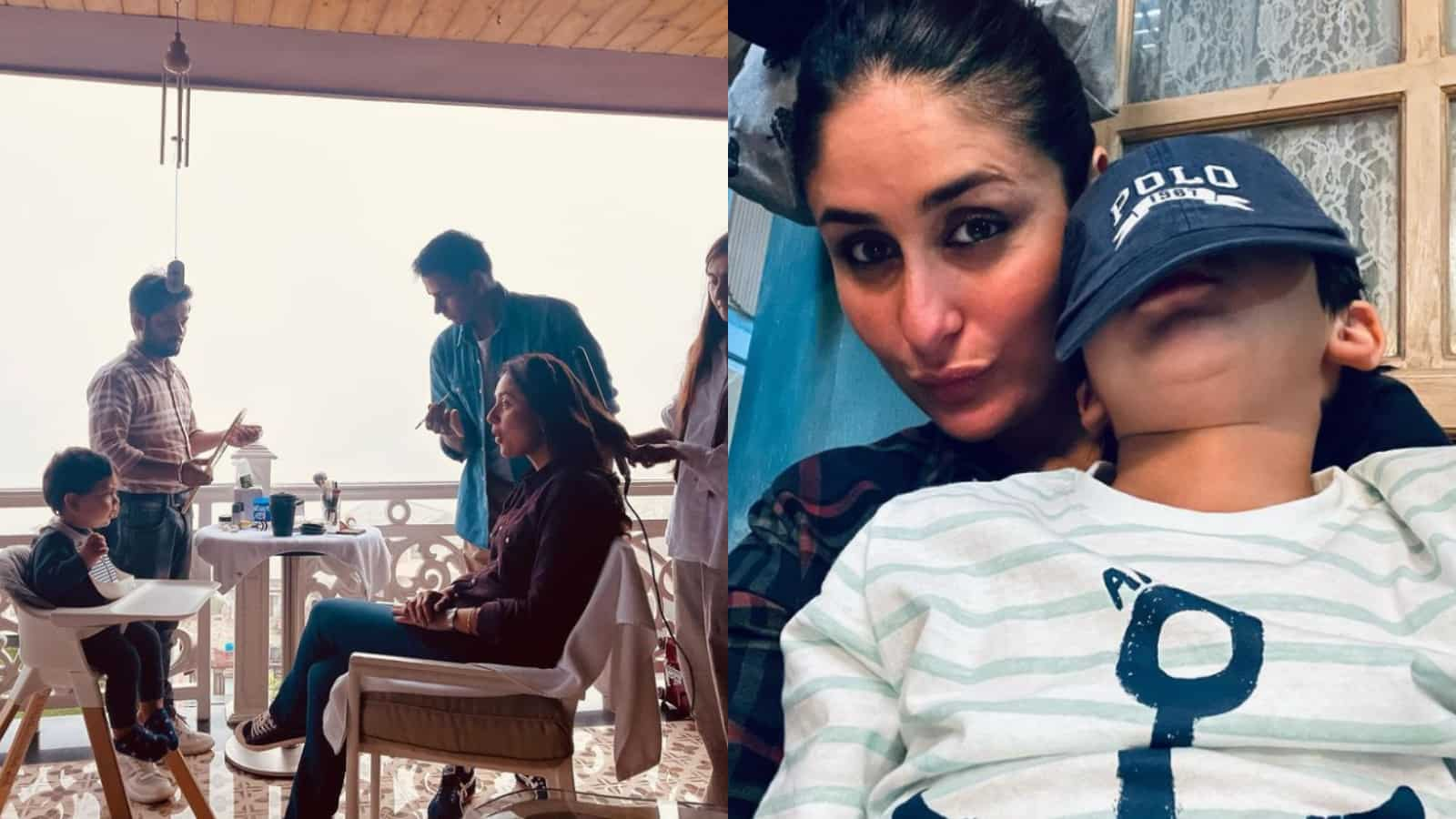 Kids on set
Along with being a hard-working actress, Kareena tries to make the most of her time on sets. Taimur and Jeh, her children, are a constant on her shoots, and the actor frequently posts about having a good time with them. Kareena posted this picture with the caption, "Last day visitor on set... got his vibe on... ready for the summer holidays, Amma, no pictures...just like his father."
The actor was recently shooting in Kalimpong for his upcoming film, Laal Singh Chadha. The actress posted this picture on Instagram with Jeh accompanying her while she was getting ready for the shoot.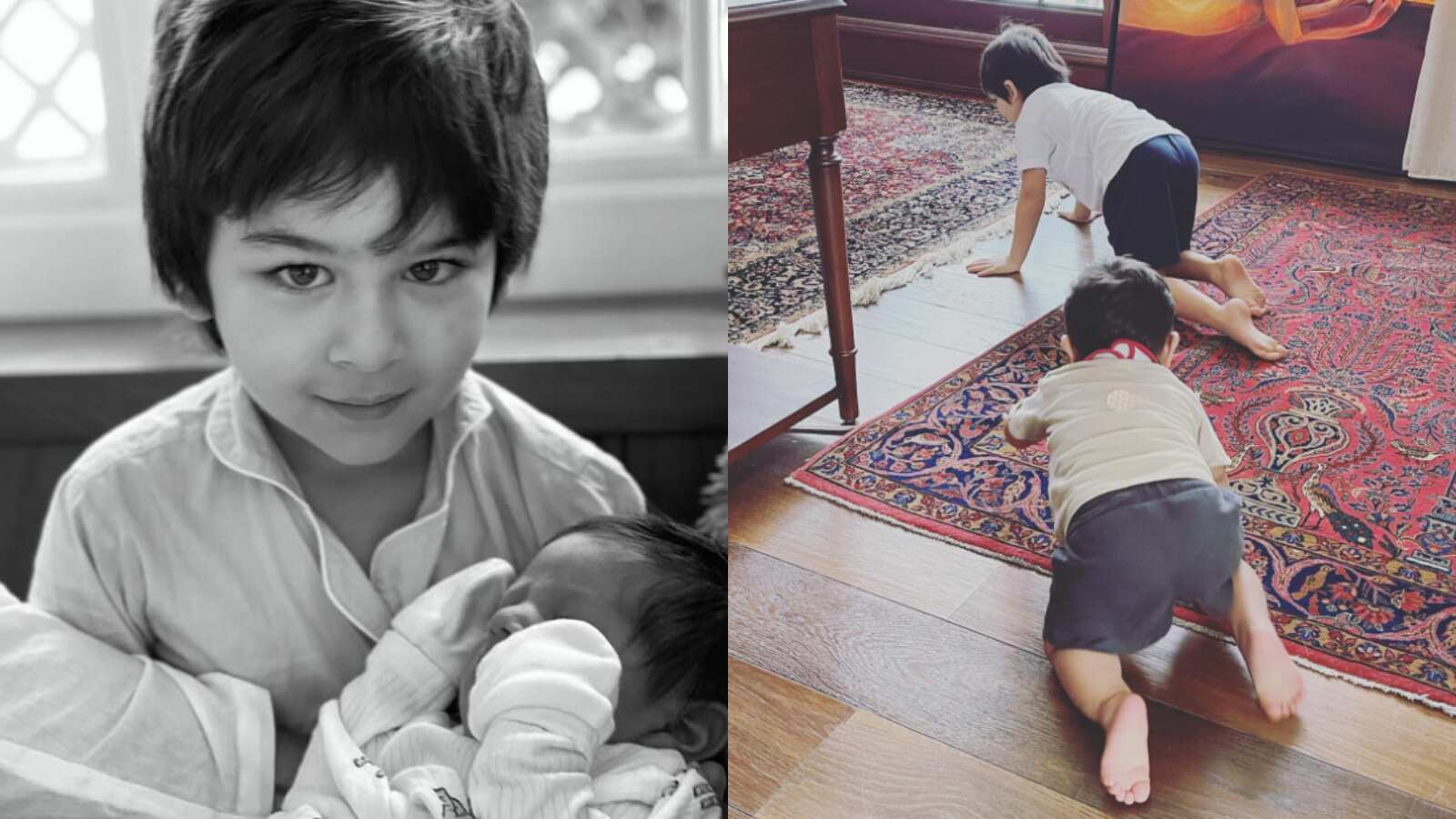 The spirit of family and brotherhood
Kareena's first-born, Taimur, is an internet sensation. He enjoys much attention from the paparazzi and netizens for his cuteness and fun behavior.
The internet sensation also has a younger brother, Jehangir Ali Khan, who is popularly called Jeh. In the first picture, which was posted soon after Jeh was born, Taimur is seen holding Jeh. In another, the younger one seems to be following his big brother while crawling on the floor.
The actress regularly shares cute moments of the duo on her Instagram, and the fans can't seem to get enough of them.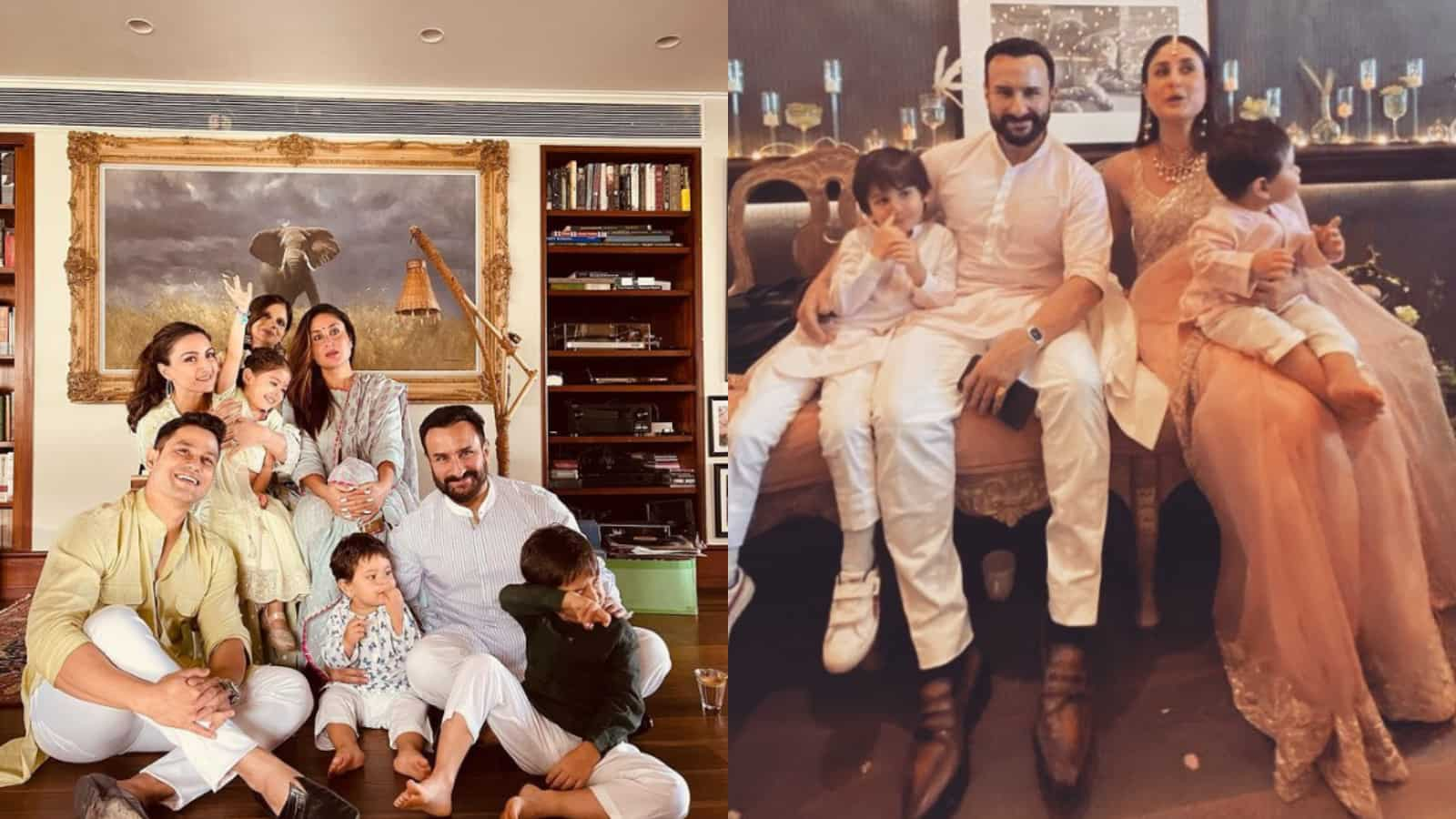 Celebrate with the Kapoor's
The Kapoor family is famous for hosting lavish and luxurious lunch parties at their home. Taimur and Jeh are constants at such gatherings, and Kareena appears to be having a great time. The left picture is from Ranbir Kapoor's wedding when Kareena attempted to get a family picture. The caption read, "This is what trying to get a family picture looks like... #TheMenInMyLife #MyWorld."
In another, the family is seen celebrating Eid with Saif's side of the family. The family is accompanied by Saba and Soha Ali Khan's family.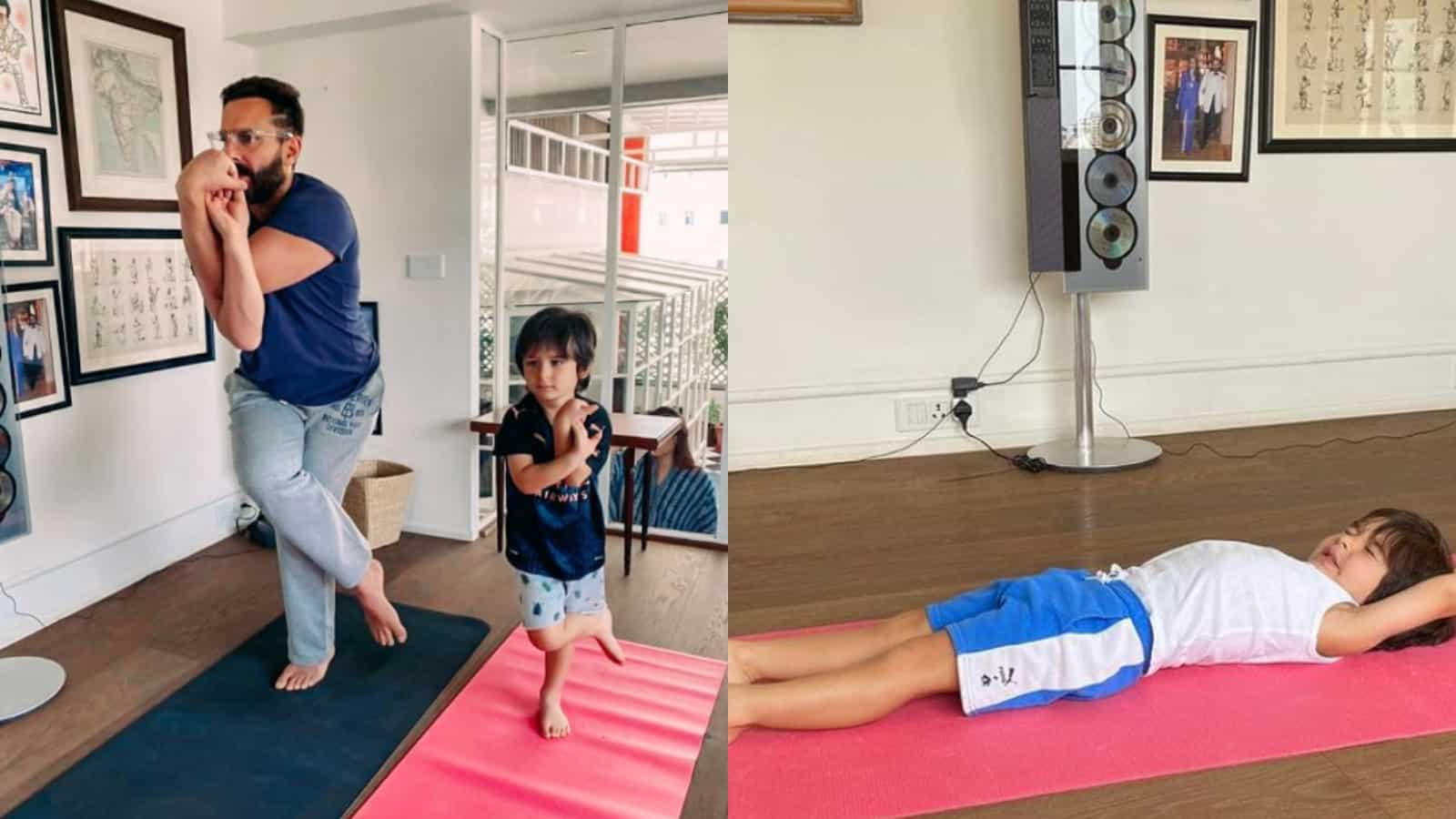 The 'Yoga' routine
Kareena is an avid follower of her routine and posts pictures of it online. The actress seems to have inspired her kids and Saif to follow in her footsteps. In the picture, Saif is trying to ace a yoga posture while young Taimur seems to be following his father. In another, young Taimur is seen stretching his body.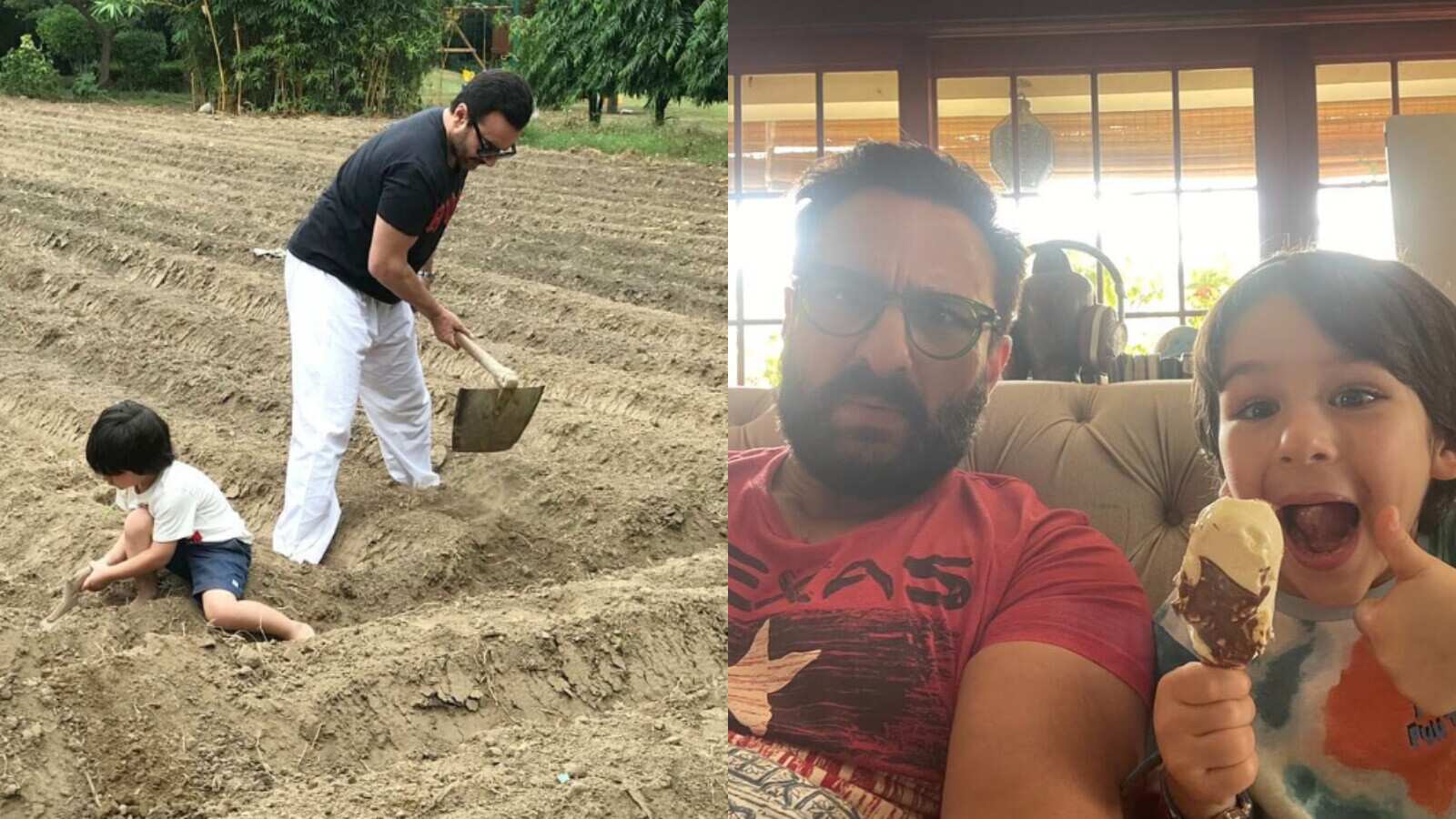 Saif: The Daddy Cool
Kareena celebrated Valentine's Day on Instagram by sharing this picture of Saif Ali Khan and their son Taiur while eating ice cream. The father-son duo are making weird faces and having quality time together. In another, Kareena shared a picture from Pataudi, where the family pays regular visits. The father-son duo is seen out in the fields mowing the earth.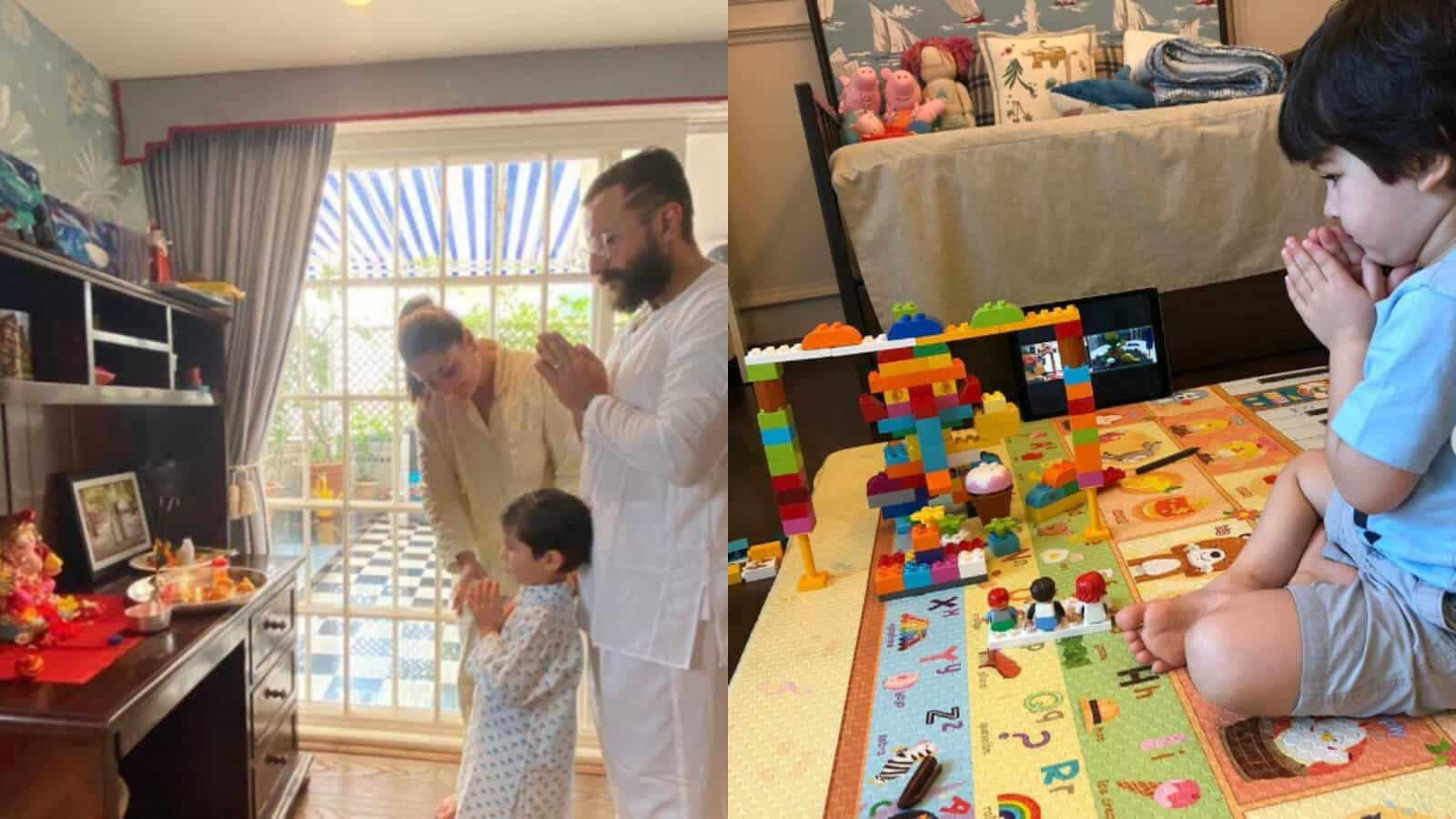 Kareena Kapoor Khan's religious beliefs for her sons
The Kapoor family is famous for its big celebrations and religious inclinations. Kareena seems to be following the same traditions with her kids as well. Kareens has been posting pictures of Taimur participating in the Ganpati Pooja and making one of his own, with either clay or Lego blocks.
Last Updated: 02.29 PM, Aug 02, 2022