All the stars at the namakarana of Amulya's twins
Kannada actress Amulya, who married entrepreneur Jagadish R Chandra in May last year, had welcomed twin boys in March 2022. The boys were officially named Atharv and Adhaav at a star-studded event in Bengaluru on November 10.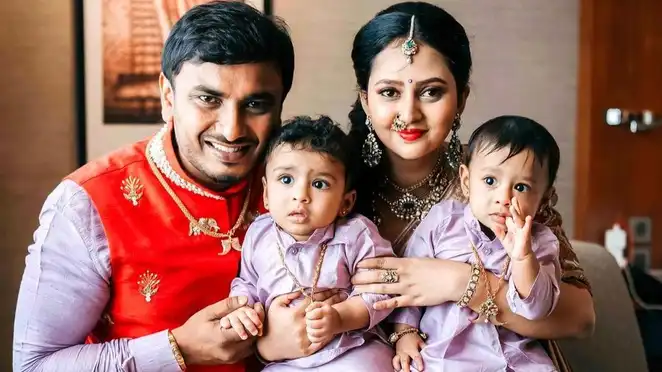 Amulya and Jagadish name their twin boys
Kannada actress Amulya's twin boys have been named. The youngsters were named Atharv and Adhaav at a star-studded event in Bengaluru.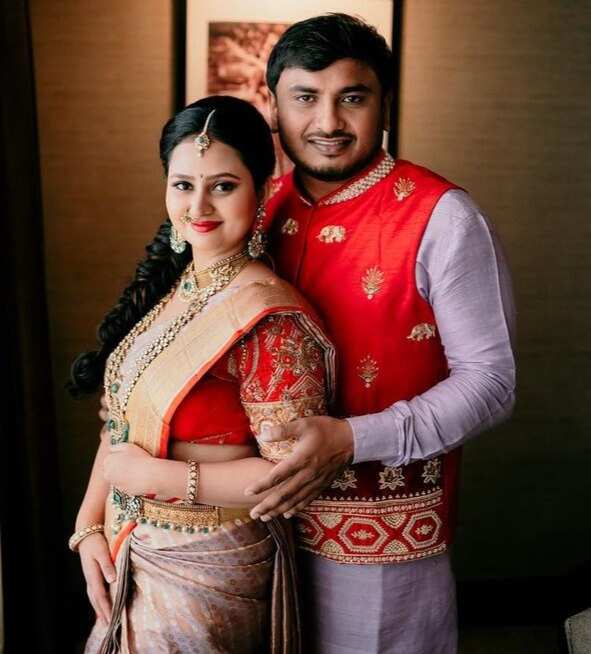 The proud parents
Amulya and Jagadish, who married in May 2021, welcomed twin boys on March 1 this year. She shared the first images of the twins in August this year, after which she has been posting adorable pics every now and then.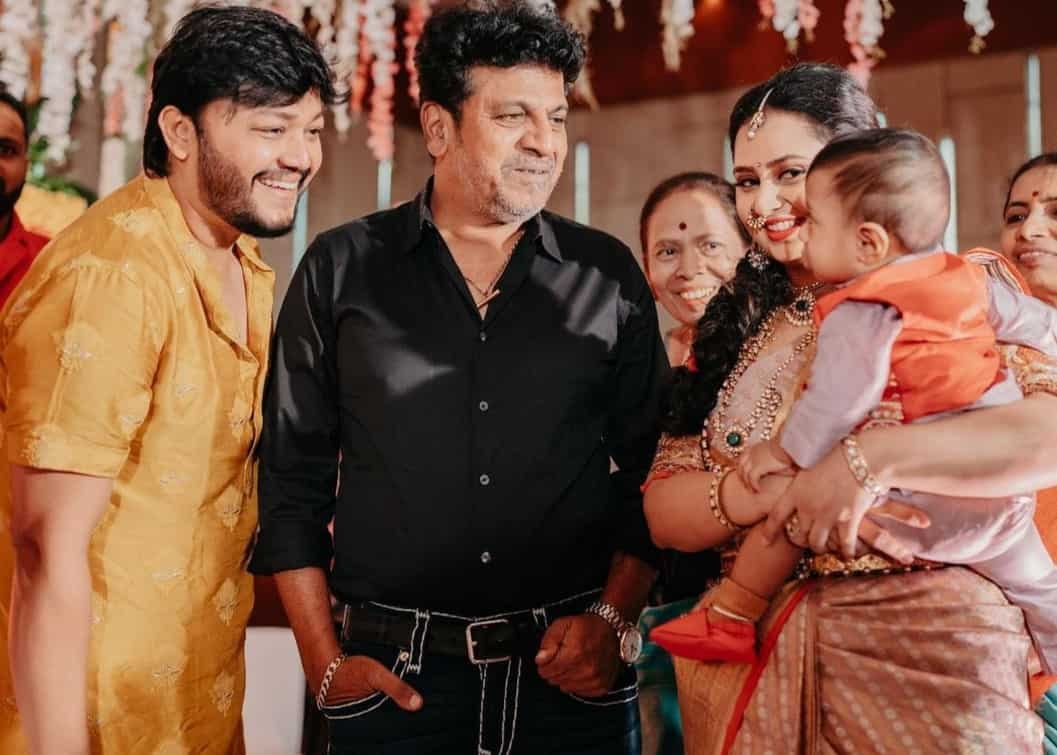 Shivanna and Ganesh among stars at the namakarana
The who's who of Sandalwood came to wish Amulya and Jagadish and their tiny tots who have now officially been named. Former co-star and close family friend Ganesh was at the helm of affairs. he was joined by Shivarajkumar in wishing the proud parents.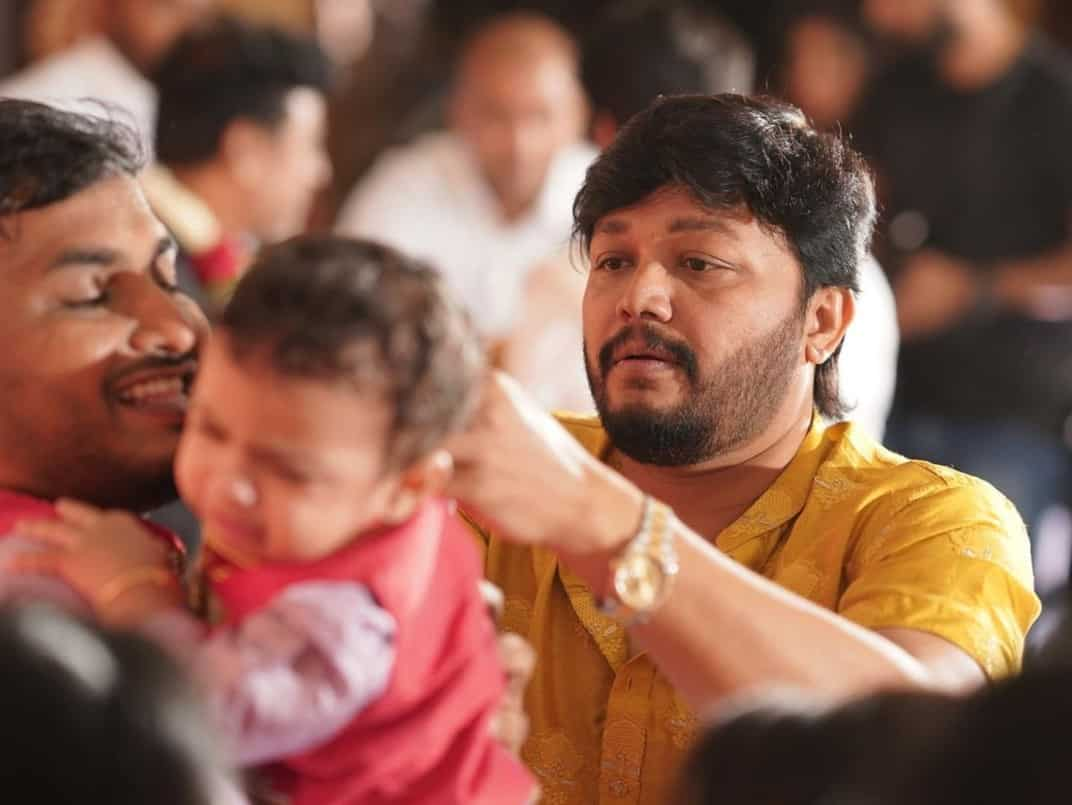 A little tantrum for uncle Ganesh
The little ones seemed to be a tad overwhelmed at the massive crowd that had gathered for the do. Not surprisingly, there were some temper tantrums that not even uncle Ganesh could handle.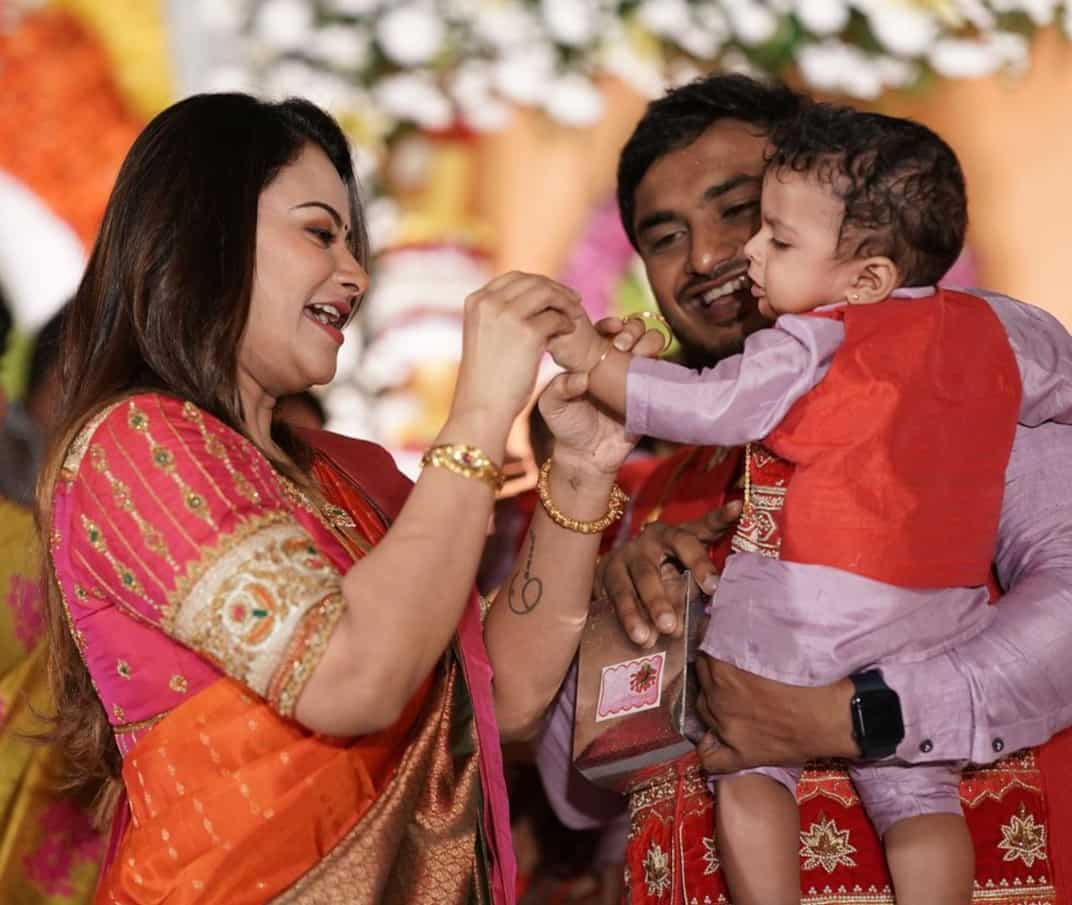 A gift from Shilpa Ganesh
Shilpa Ganesh, who is also very close to Amulya, had some pricey gifts for the little ones.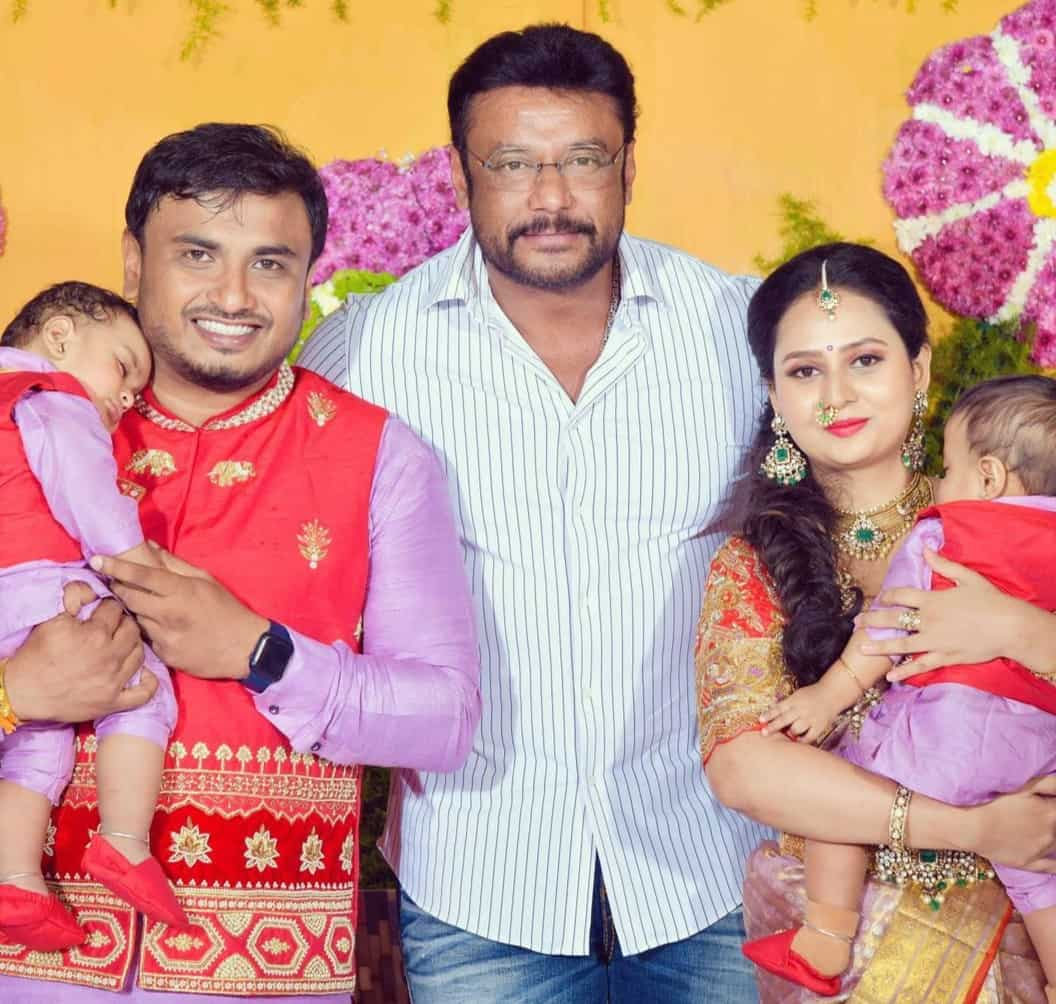 Darshan meets the twins
Challenging Star Darshan, who has been busy shooting for his next and promoting Kranti as well, took time out to be at the do.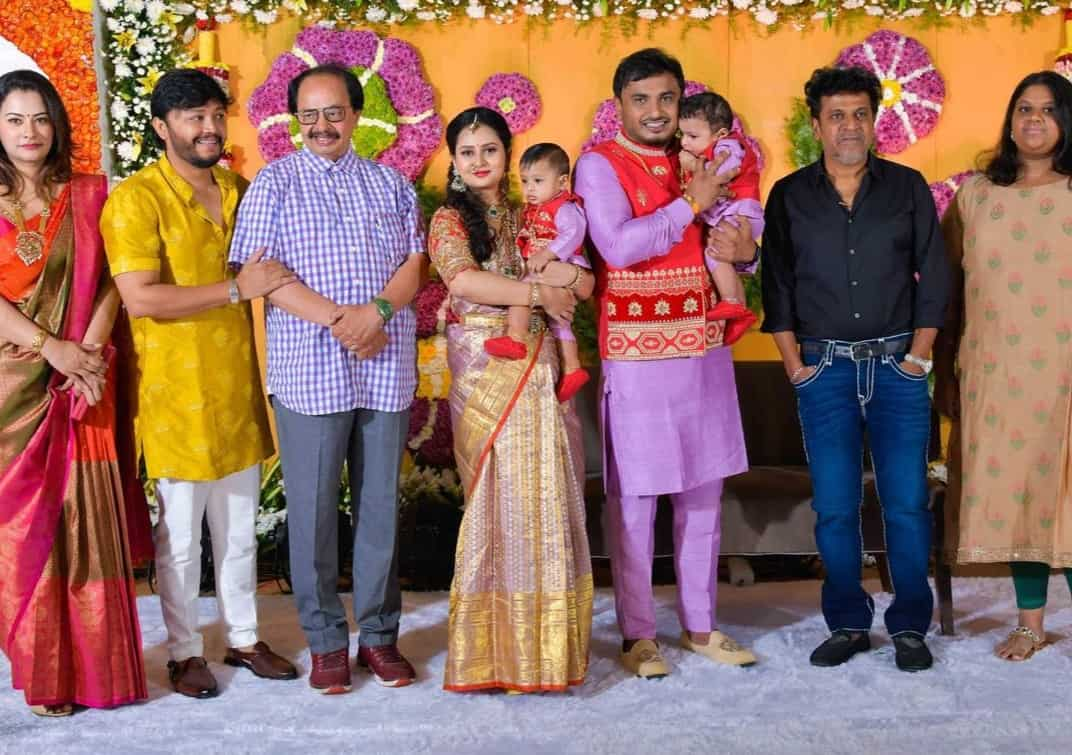 Group pic time
Shivarajkumar, his daughter Niveditha, Ganesh and Shilpa and filmmaker Nagathihalli Chandrashekar were spotted huddling together for a group pic with the parents and the twins.
Last Updated: 02.14 PM, Nov 28, 2022