Cannes 2022: Hina Khan looks stunning in her pastel turquoise blue outfit, fans can't stop praising, see photo
Hina Khan is among one of the most glamorous actresses. She is currently in Cannes, France, for the Cannes Film Festival 2022. The actress is walking the Cannes red carpet for the second time, and her previous appearances have all gone viral on social media. The actress is well-known for her outstanding style and fashion sense. Her most recent outfit on the French Riviera demonstrates her ever-glam elegance. Her gilded gown and immaculate cosmetics have become a social media sensation.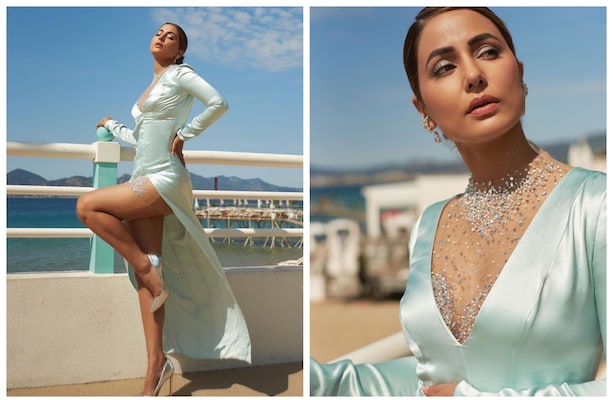 Here's a glimpse of her recent looks
Instagram
Last Updated: 12.33 PM, May 25, 2022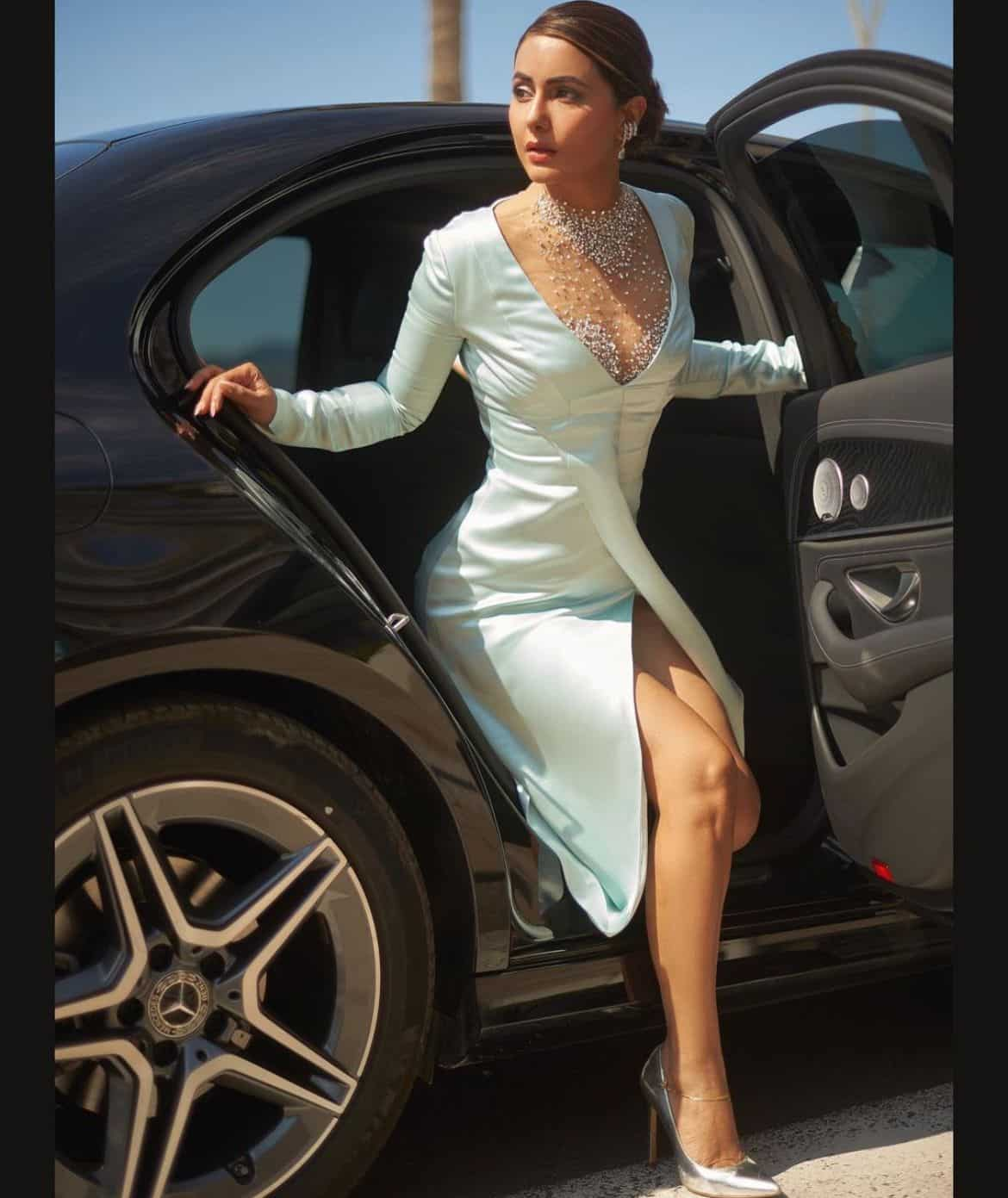 1. Hina Khan Stepping Out From Her Car
Hina Khan wore an ice blue satin bodycon gown with a high slit. It features a deep neckline with studs and embellishments. It's a full-sleeve gown with a great fit that emphasises her curves. In the photo she is posing while stepping out of the car.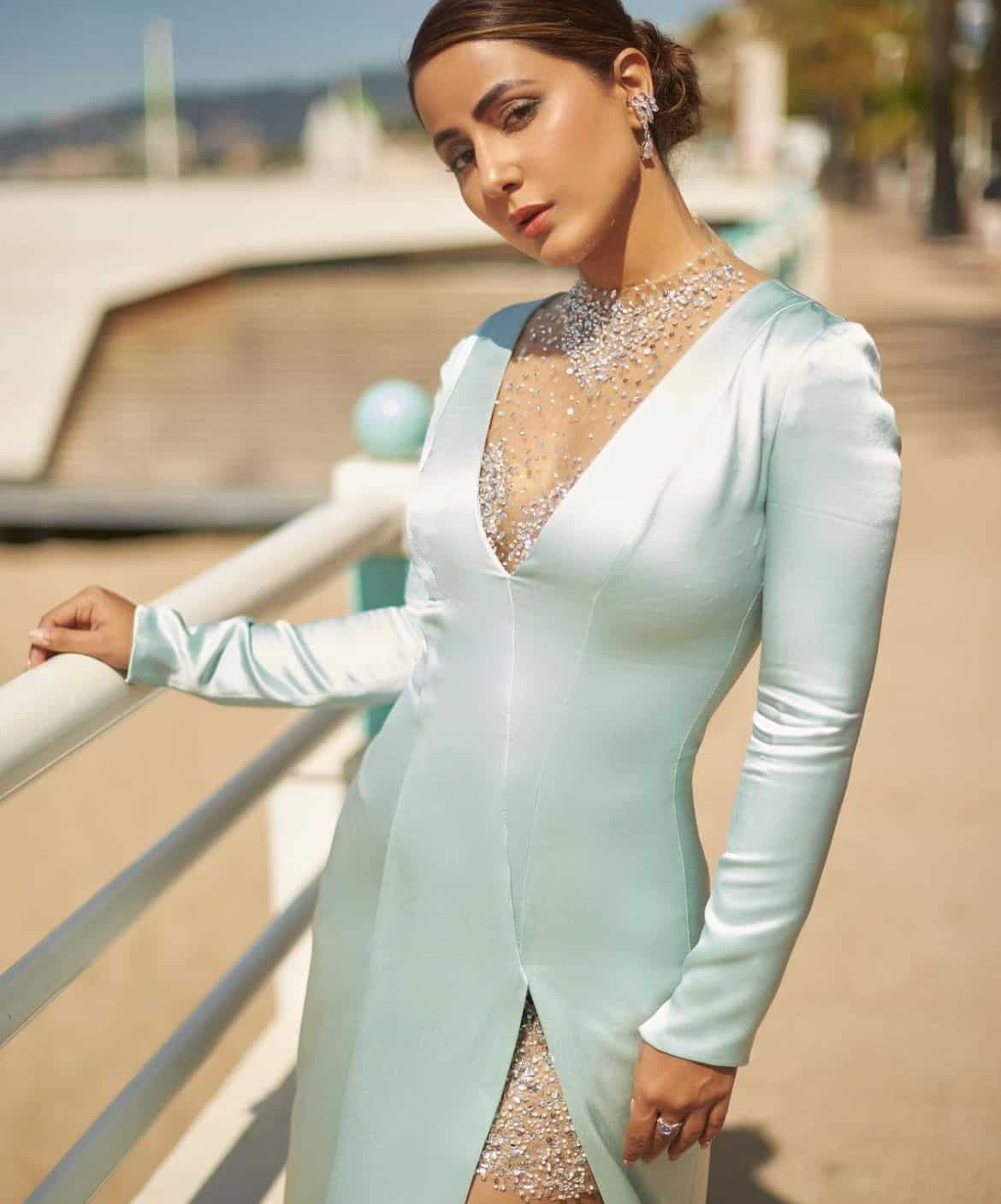 2. Hina Khan's stunning outfit
Hina Khan is seen posing beside a white iron rail. She completed the appearance with a tight bun and studded earrings. With a nude shade of lipstick, the makeup is delicate and elegant. She matched the outfit with silver pointed heels.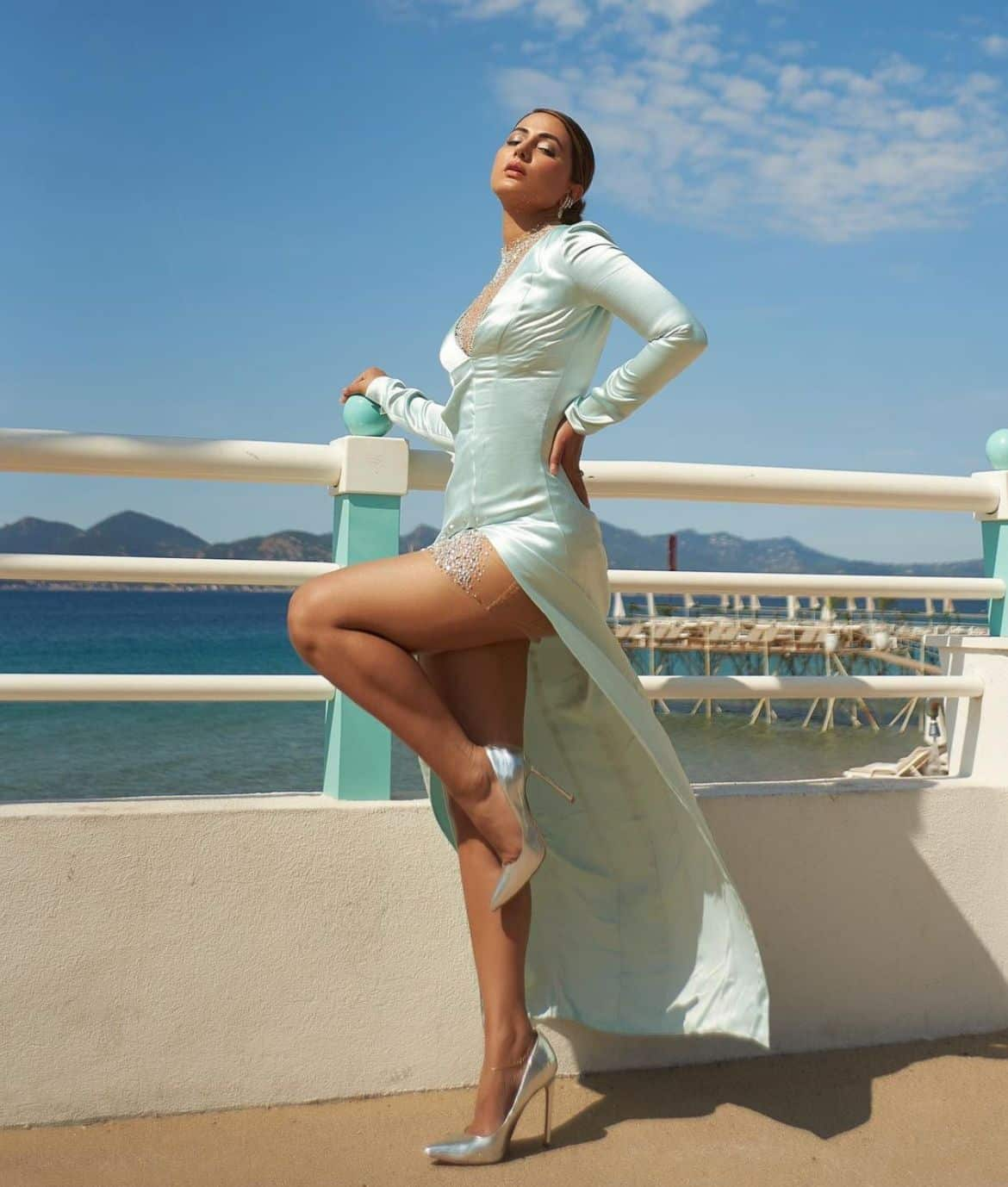 3. Hina Khan's another glamorous look
Hina Khan shared new photos from a photoshoot in the resort town on Instagram, delighting her followers with yet another stunning and jaw-dropping appearance.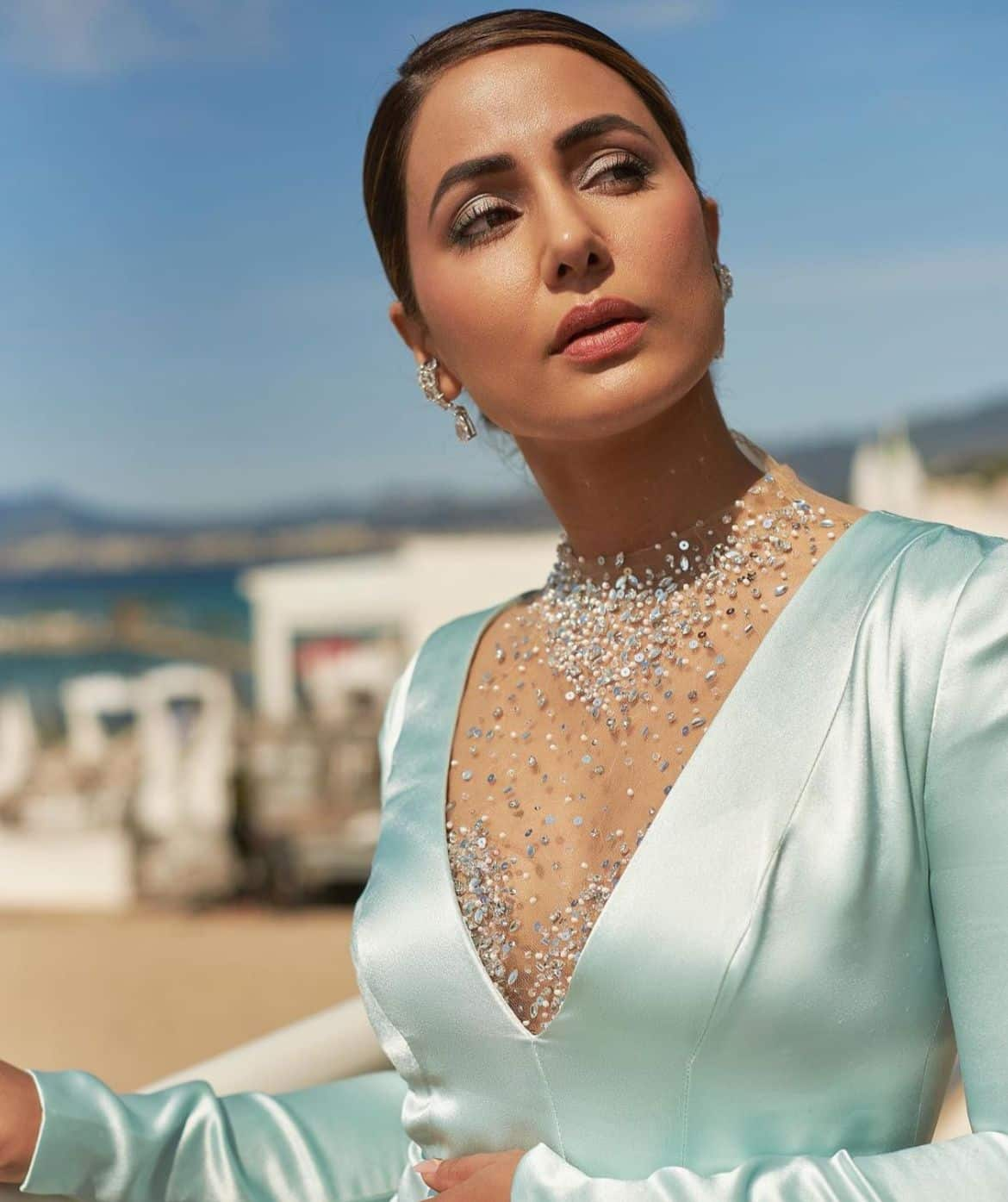 4. Hina Khan's sun-kissed picture
Hina Khan looks glamorous in one of her recent pictures where she is sitting in a black car and the golden light hits her face flawlessly, making the picture truly magical.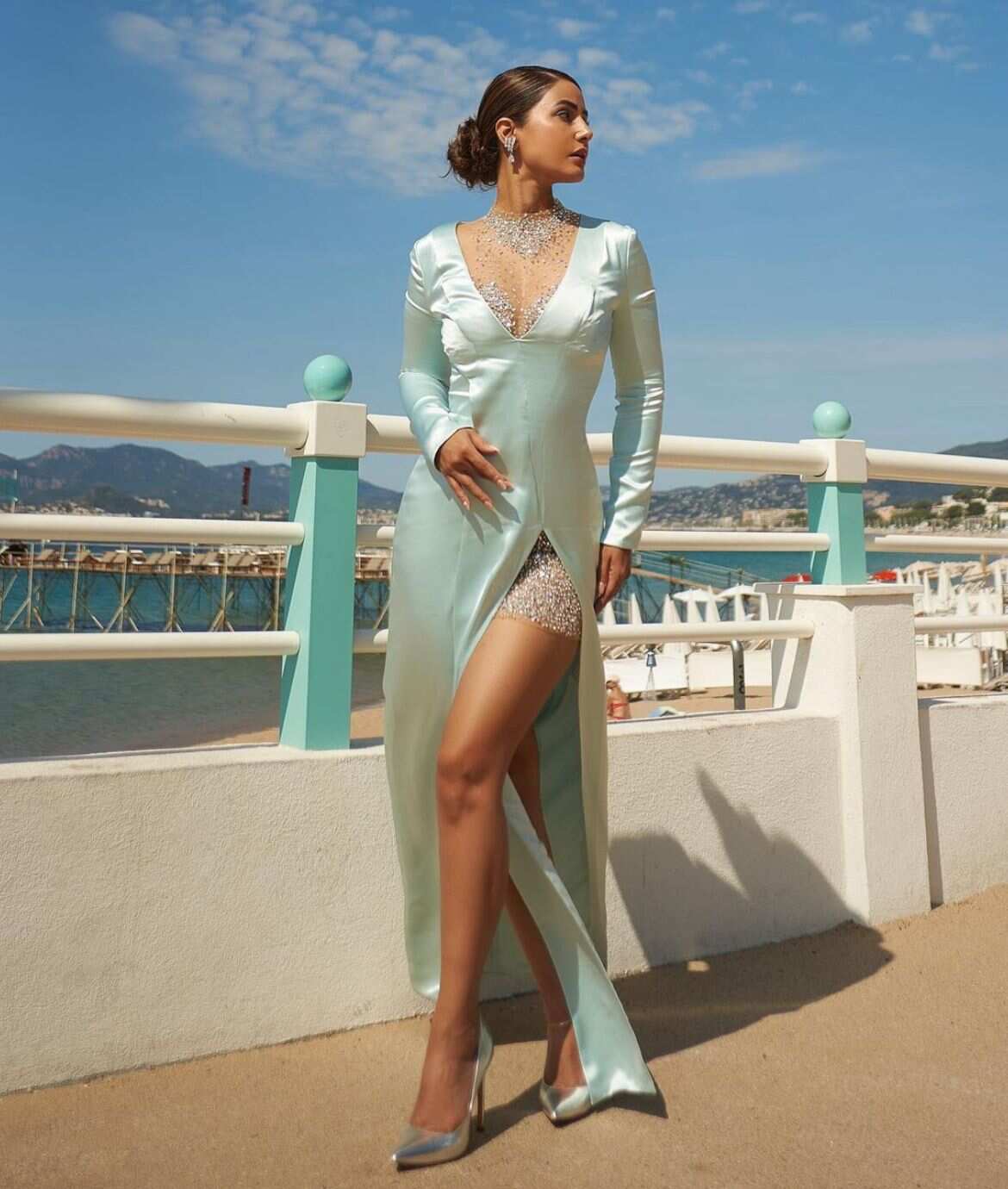 5. Hina Khan poses under the blue sky
Hina Khan looks stunning while posing in the vibrant blue sky. She recently shared her pictures on her Instagram account and captioned it "A very good morning from the French Riviera," and used hashtags like #cannes2022, #cannesfilmfestival and #frenchriviera."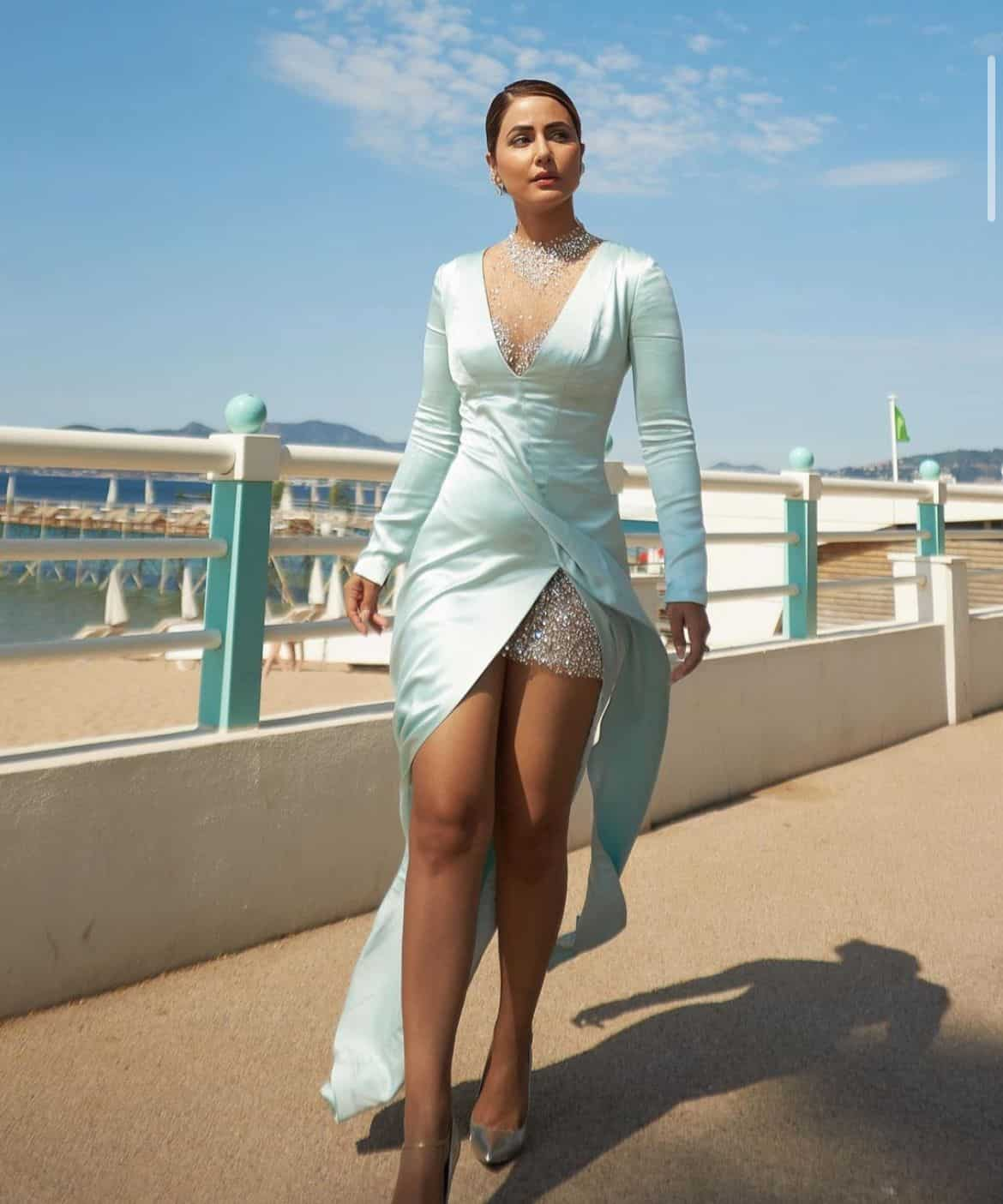 6. Hina Khan's inspiration was Priyanka Chopra
Hina Khan's recent appearance in Cannes, which was inspired by Priyanka Chopra's attire, has drawn a lot of attention. Fans adore Hina Khan and refer to her as the diva. The young lady is promoting her movie Country of Blind.
Last Updated: 12.33 PM, May 25, 2022