From Nandini to Aditya Karikalan: Meet the main characters of Ponniyin Selvan-1 and the actors playing them
Aishwarya Rai Bachchan, Vikram and Karthi are some names that have featured as the main characters in the movie.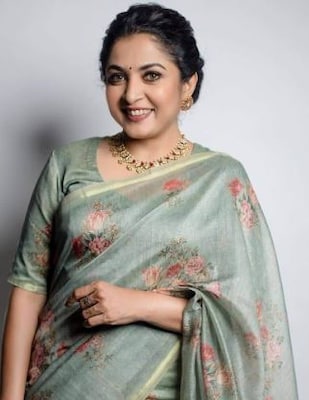 Did you know these actors are the main leads of Ponniyin Selvan-1
Ponniyin Selvan is a historical fiction novel by Kalki Krishnamurthy in Tamil that has been adapted into a film by legendary filmmaker Mani Ratnam. The film is set to release on September 30 and the fans can't seem to wait for its release as its trailer and posters have created quite a buzz amongst the audience. From Nandini to Aditya Karikalan, check out the film's main characters and the actors playing them.
Last Updated: 02.47 PM, Sep 14, 2022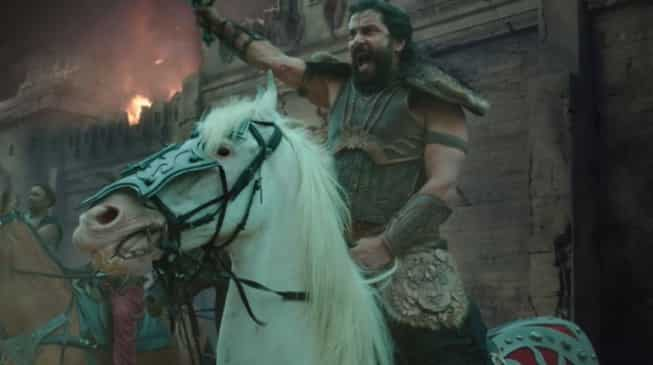 Vikram as Aditya Karikalan
Aditya Karikalan is the eldest child of Sundara Chola, the crown prince and in charge of the northern army throughout his rule. He was a courageous and glorious warrior who first entered the battle at the age of 12. He was well-known throughout the empire for his brave deeds. He was the one who sent her dependable guard Vandiyathevan to Kundavai. Due to his terrible upbringing, Aditha Karikalan was a bit impatient and had unpredictable rage. That provided a motive for everyone to plot against him.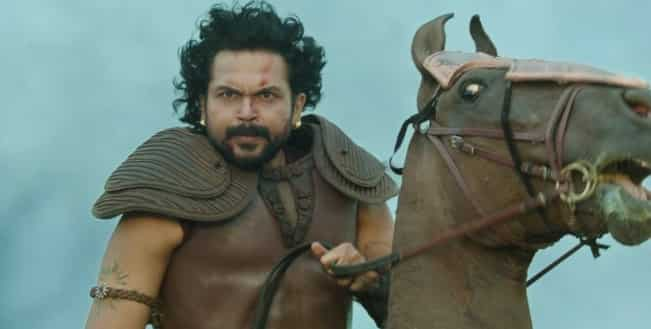 Karthi as Vanthiyathevan
Vanthiyathevan is the valiant, daring, and witty warrior prince of the Vaanar clan, who subsequently rises to the position of Commander of the Southern Troops during the rule of Uttama Chola. Although Vandiyadevan is the second protagonist in the story after Ponniyin Selvan, his deeds frequently lead him to be mistaken as the main character. He was Kundavai's trusted bodyguard in Pazhayarai and a close friend of Aditha Karikalan in Kanchi, who used him to invite Sundara Chola in Thanjavur to the freshly constructed golden palace in Kanchi.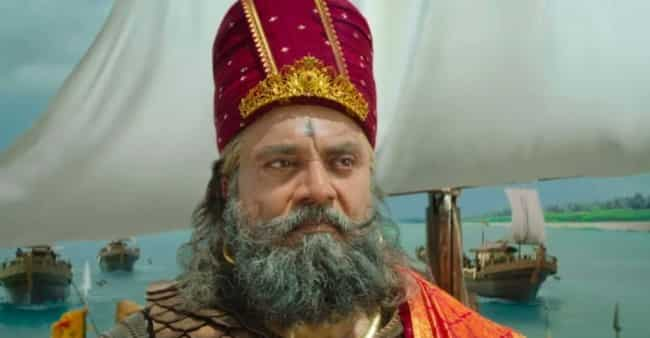 Sarthakumar as Periya Pazhuvettarayar
Periya Pazhuvettarayar was famed for his bravery. He was the chancellor and treasurer of the Chola kingdom from the Paluvettaraiyar clan. In his sixties, he marries a much younger Nandini after being attracted by her beauty and becomes her puppet for her scheme. He was in charge of the plotters that worked against the Sundara Chola sons and attempted to install his cousin Madurantakan as the next emperor in Nandini's scheme.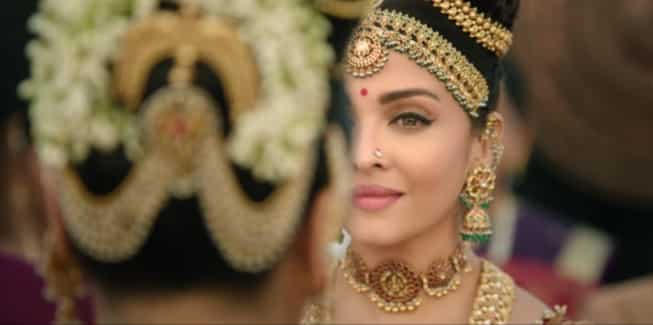 Aishwarya Rai Bachchan as Nandini
Nandini is the Periya Pazhuvettraraiyar's wife and the Pazhuvoor Princess, whose birth and origins were once questioned. She had a strong yearning for the throne and a strong dislike of the royalty due to their mistreatment. She suffered greatly from a difficult childhood and yearned to be with her mother, Mandakini. Her attractiveness attracted Parthibendra Pallava and Kandanmaran, who she later employed for her plot.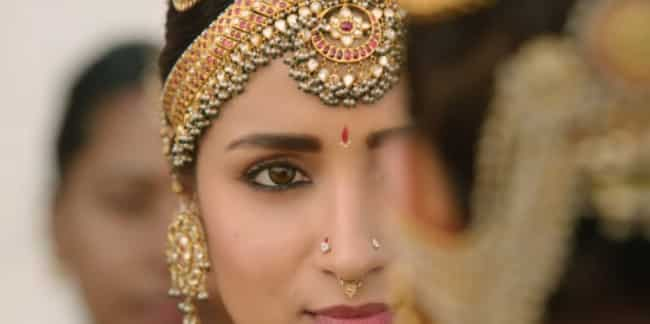 Trisha as Kundhavai
She was one of the Chola princesses. She was Sundara Chola's only daughter and second child. She made a promise to never leave her motherland unlike other princesses of the period and had the intention of making the Chola kingdom large and powerful. She pursued her goal using her brother Arulmozhivarman and his child.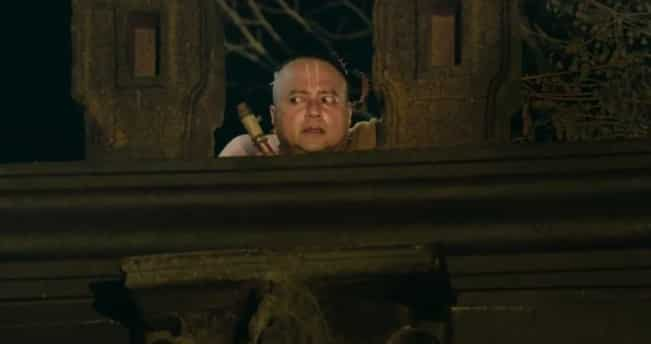 Jayaram as Azhwakardiyan
He is a Veera Vaishnavite spy who works for Chembiyan Mahadevi, the queen's mother and prime minister. He is Vandiyathevan's close friend and Nandhini's foster brother. He collaborates closely with him and protects him from numerous threats. He served the Chola royal administration with loyalty and faith. He frequently engages in heated religious discourse with Advaitis and Veera Shaivites.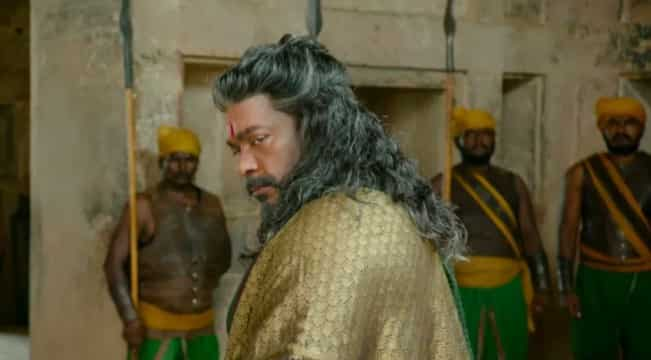 Parthiban as Chinna Pazhuvettarayar
He is the commander of the fort of Thanjavur. He had a great deal of love and respect for Periya Pazhuvettaraiyar, his younger brother. He is Mathuranthakar's father-in-law. Initially, both brothers detested Vandiyathevan. He continuously issues dire warnings to his brother regarding Nandini and her plot.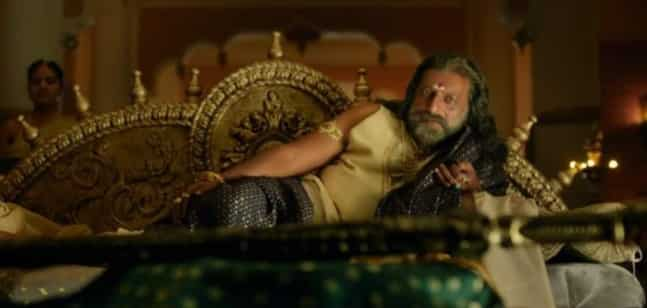 Prakash Raj as Sundara Cholan
He is the Chola Empiror. He was noted for having a beautiful face, which is how he got the name "Sundara." He was brought from Pazhayarai to Thanjavur by Pazhuvettaraiyars for his protection as his health deteriorated, his legs got paralysed, and he was anticipating his death. The argument about the next legitimate heir was triggered by this. He wanted to name the son of his uncle as his successor. There was a rumour that they were holding the emperor captive.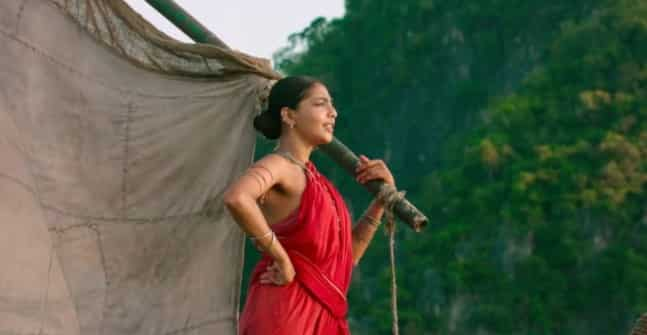 Aishwarya Lakshmi as Poonkuzhali
She was raised on a boat and was a Kodikkarai native. She was daring, adventurous, and hated civilization and other guys. She cherished her aunt Mandakini Devi dearly. Before she married Senthan Amuthan, she had a crush on Arulmozhivarman, who had the same feelings. Prince Arulmozhi himself gave her the name "Samudrakumari," which translates to "Princess of the Ocean."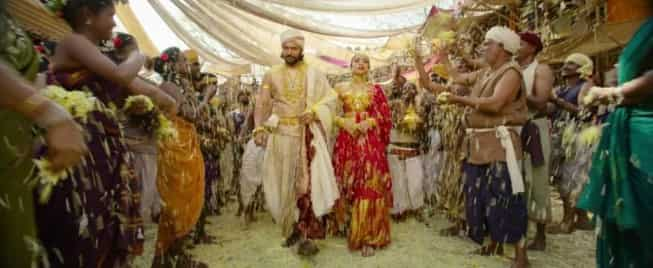 Shobita as Vanathi
She was the princess of Kodumbalur, future wife of Raja Raja Chola and mother of Rajendra Chola I. She is a shy and innocent woman. In her early years, both her mother and father passed away. She is Kundavai's most cherished pal. She adored Arulmozhi a great deal. She later passes away while giving birth to her son, Rajendra Chola.
Last Updated: 02.47 PM, Sep 14, 2022