From Sunny Leone to Babil Khan: Celebs grace the red carpet at OTTplay Changemakers Awards
Celebs attended the OTTplay Changemakers Awards in Mumbai on March 26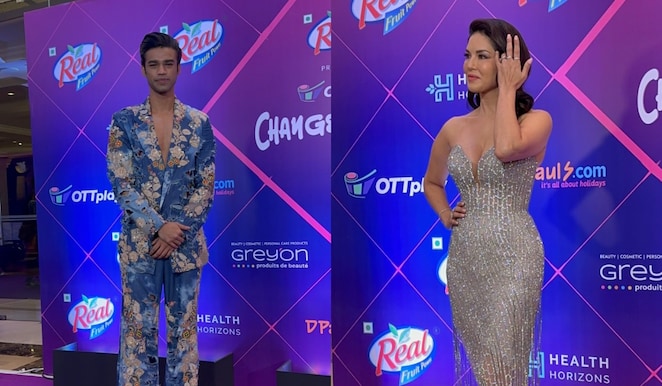 Stylish Bollywood celebs at OTTplay Changemakers Awards
OTTplay Changemakers Awards made a stellar debut this year with celebrities from the film fraternity gracing the event with their style choices. Creators who bagged the audience's praise for their work came together to celebrate their talent and hard work. From Soundarya Sharma's figure dress to Rupali Ganguly's traditional pastel saree, we are completely in awe of the celebrities. Here are some of the celebs who set the red carpet on fire with their impeccable looks and sense of style.
Last Updated: 05.55 PM, Mar 26, 2023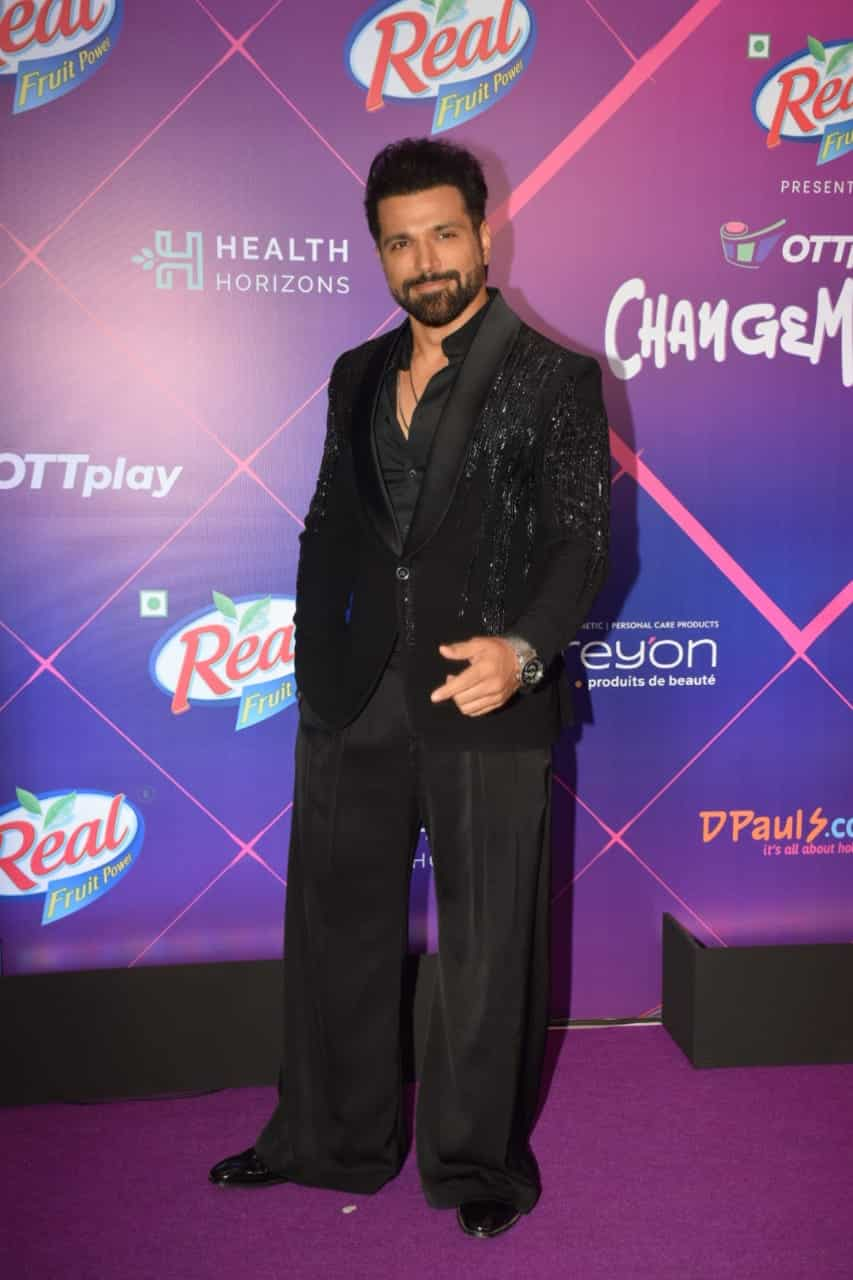 Rithvik Dhanjani
Rithvik Dhanjani, the host of the OTTplay Changemakers Awards, exuded sophistication and refinement in his stunning black pantsuit. The perfectly tailored ensemble accentuated his fit and toned physique while adding a touch of elegance to his appearance. His sleek hairdo added a polished finishing touch, completing the look with a touch of modernity and style.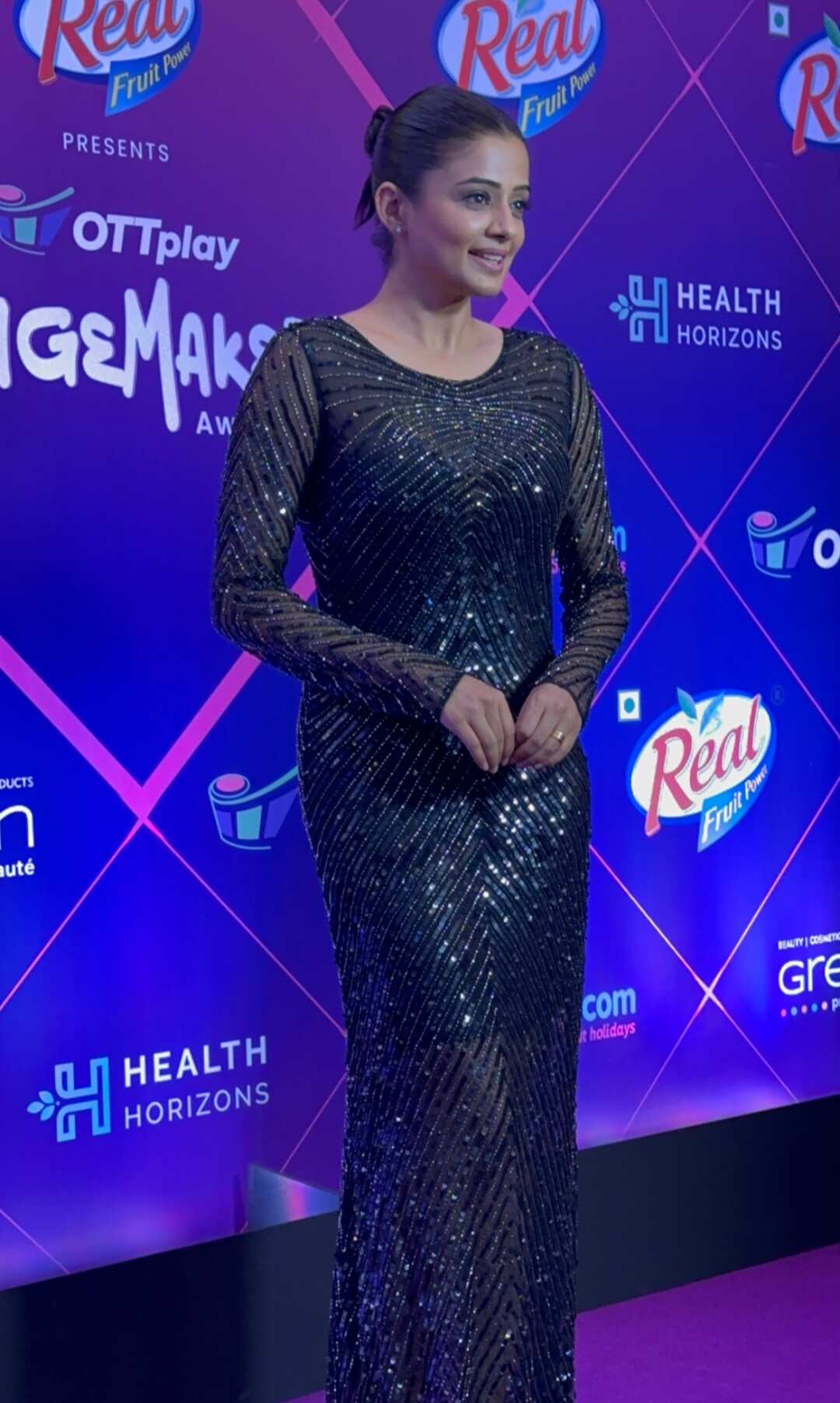 Priyamani
Priyamani exudes a natural glamour in her black bodycon dress adorned with sequins, which perfectly highlights her curves. Her chic smokey eye makeup adds a touch of drama to her look, while her neat and stylish bun completes her sophisticated appearance, making her stand out as a true style icon.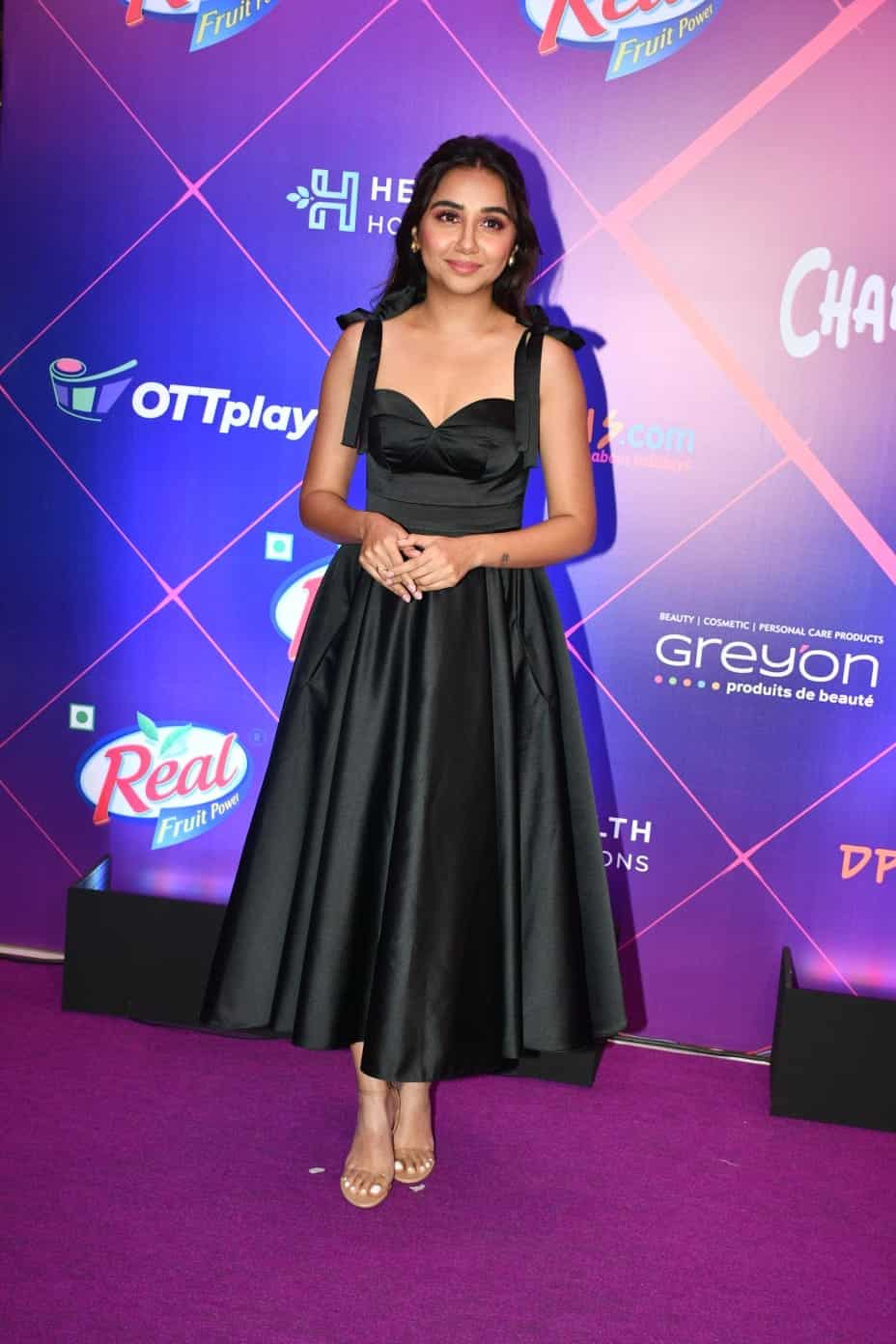 Prajakta Koli
Prajakta Koli is the epitome of elegance and charm, drawing all eyes towards her in a stunning black midi dress that accentuates her silhouette. Her chic transparent heels add a modern twist to her overall look, while her striking red lips and fashionable hairdo showcase her impeccable sense of style.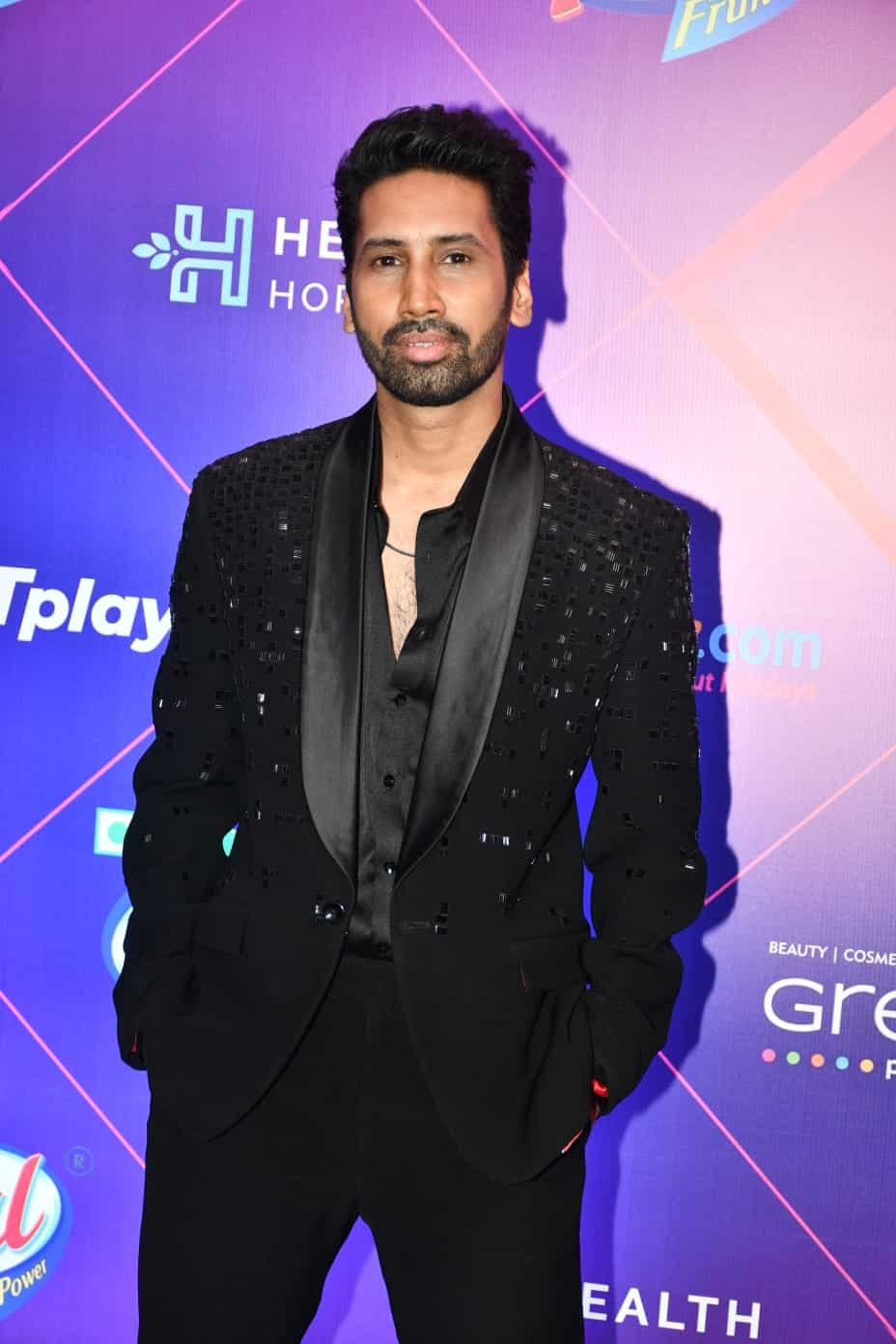 Abhilash Thapliyal
Abhilash Thapliyal looks suave and polished in his sophisticated ensemble, featuring a sleek black blazer with a hint of shimmer, perfectly paired with matching pants and shirt. His refined hairstyle adds a touch of sophistication to his overall appearance, making him look effortlessly elegant and stylish.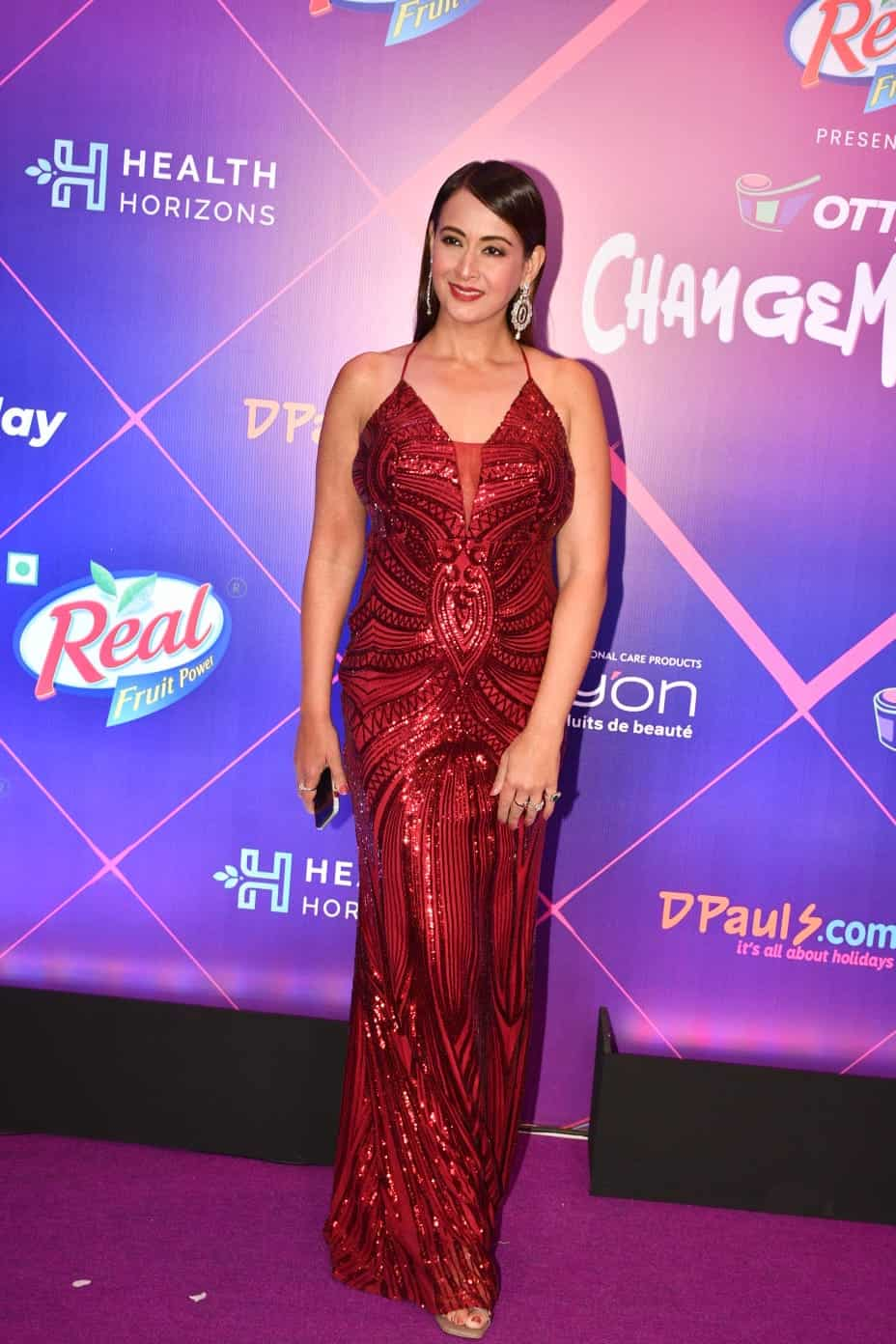 Preeti Jhangiani
Preeti Jhangiani looked absolutely breathtaking in a gorgeous red sequined figure-hugging dress that accentuated her curves and flattered her figure. Her bold red lips added a pop of color, while chunky earrings made a statement. The sleek hairstyle added to her overall chic and elegant look, making her an absolute head-turner.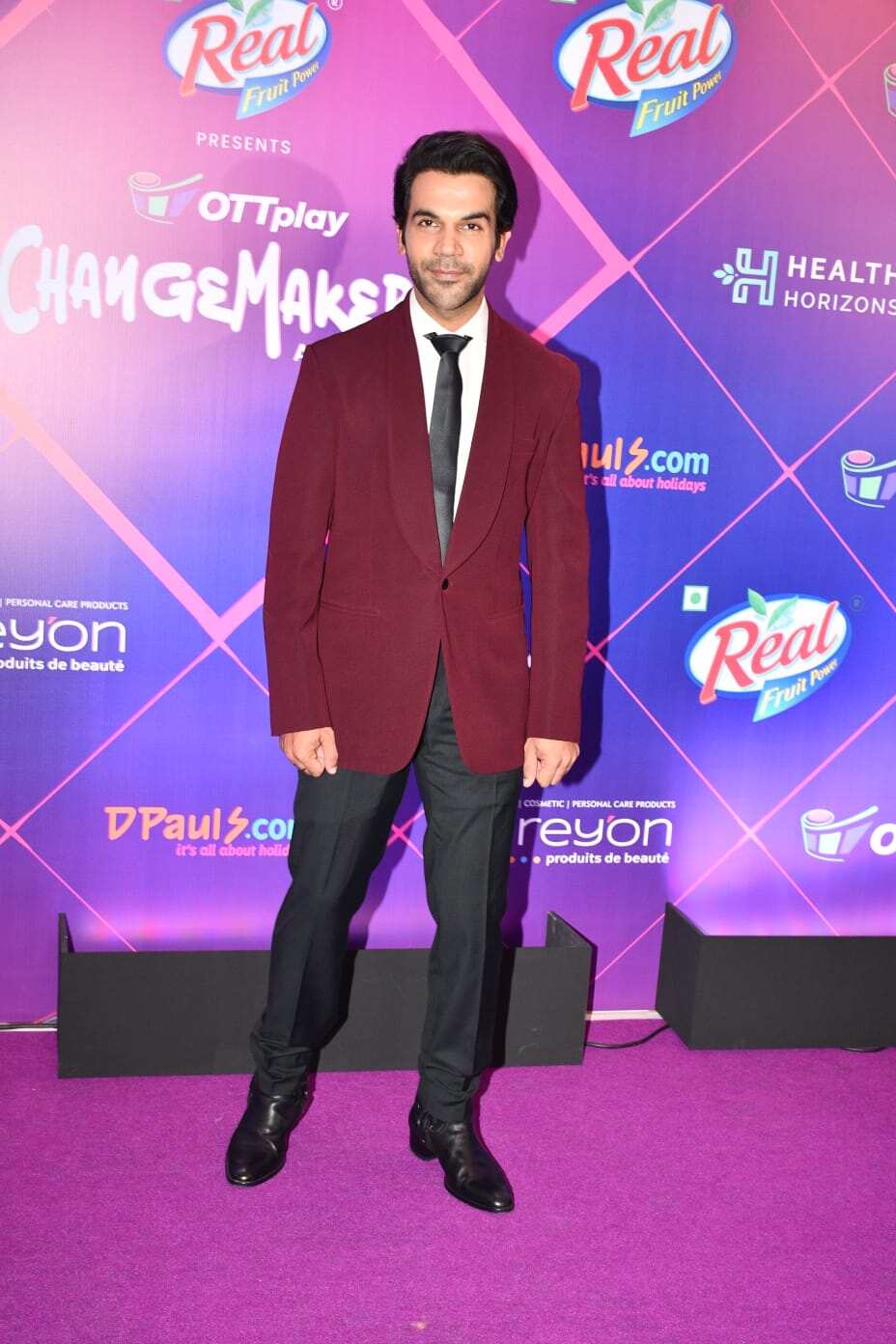 Rajkummar Rao
Rajkummar Rao looked dapper and fashionable in his evening attire, sporting a vibrant red blazer that exuded style and sophistication. He paired it impeccably with a crisp and formal white shirt, sleek black trousers, and a suave hairstyle that complemented his overall look, making him stand out as a fashion icon.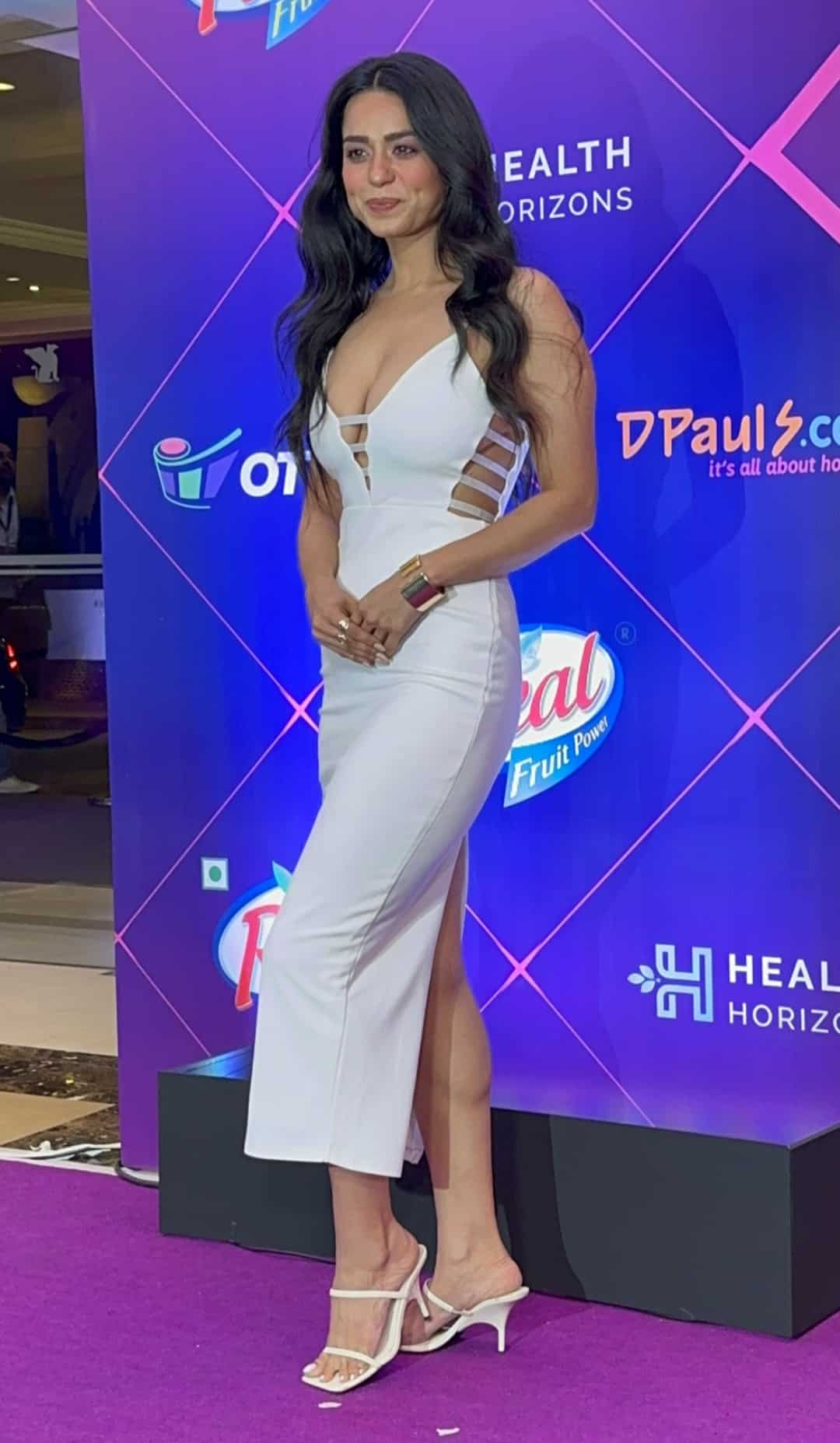 Soundarya Sharma
Soundarya Sharma stunned everyone on the runway with her jaw-dropping appearance in a captivating white bodycon dress. Her flowing wavy hair, elegant white heels, and bold red lips perfectly accentuated her already-gorgeous look, adding a touch of glamour and allure to her overall stunning appearance.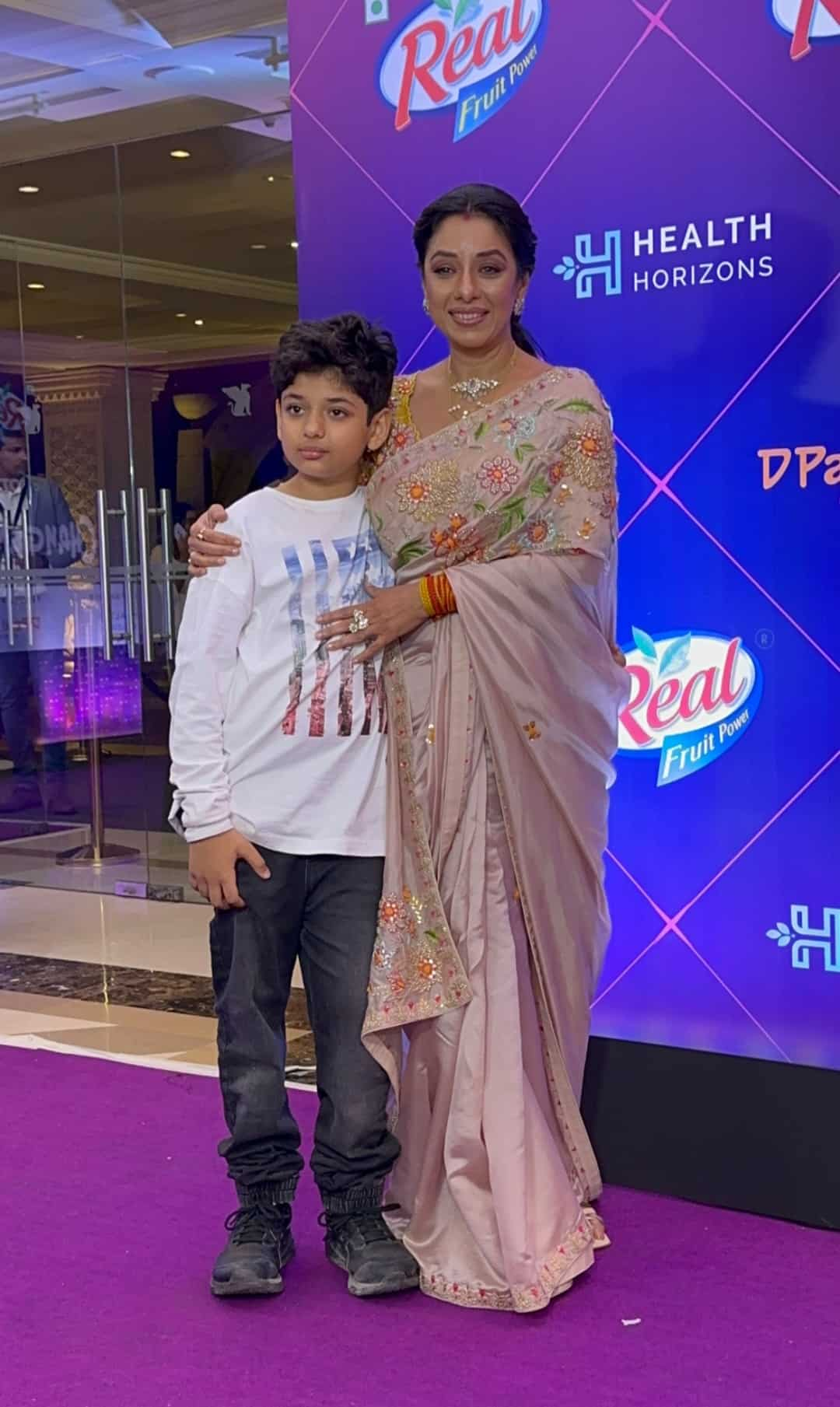 Rupali Ganguly
Rupali Ganguly attended the event in the company of her son, looking poised and sophisticated in a breathtaking pastel saree adorned with intricate floral embroidery. She effortlessly pulled off the ensemble with a sleek ponytail that exuded elegance and complemented the saree's charm. To complete her look, she opted for bold makeup that highlighted her stunning features, adding a touch of glamour to the entire outfit.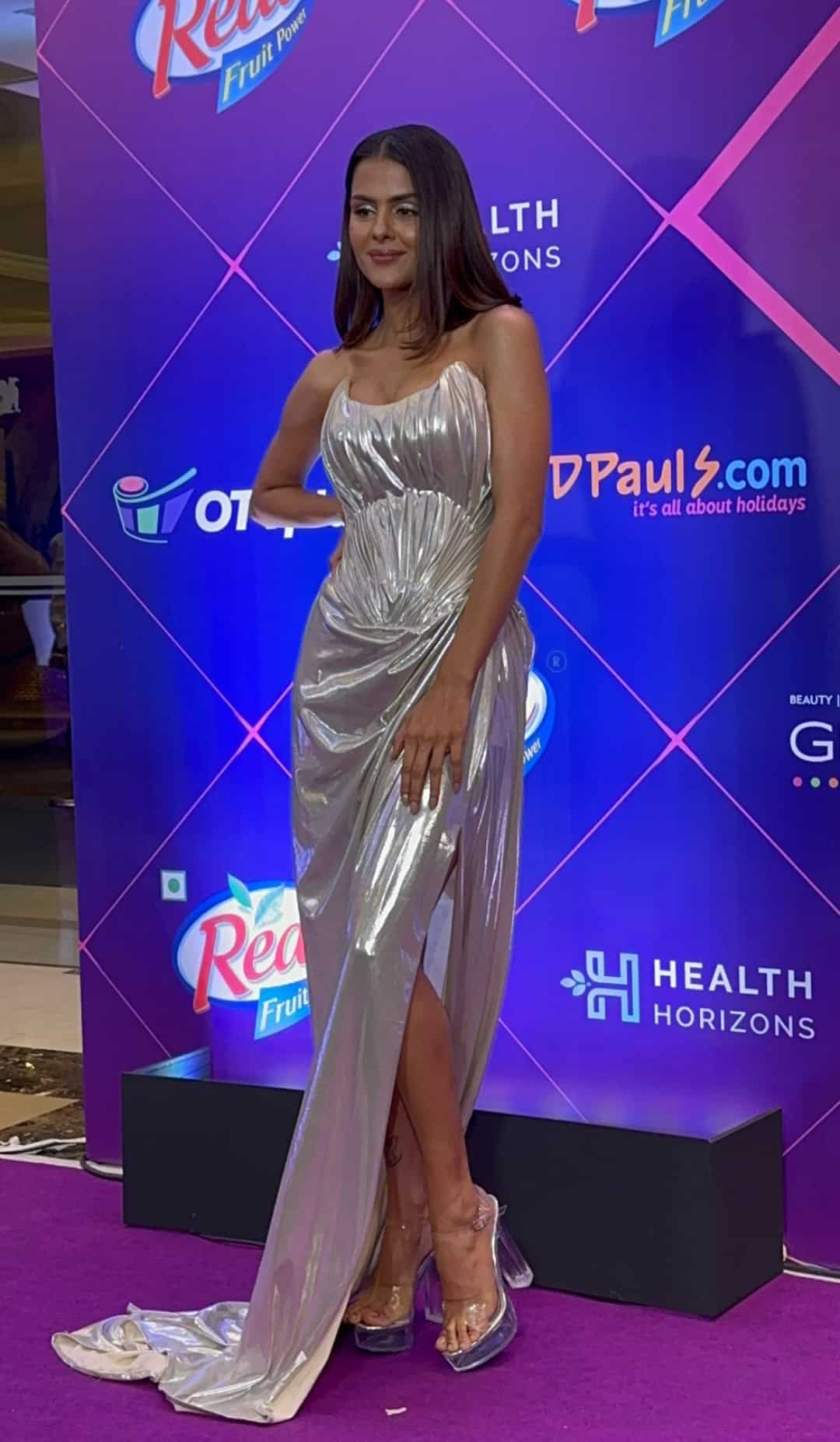 Priyanka Chahar Choudhary
Priyanka Chahar Choudhary exudes a mesmerizing aura in her stunning silver bodycon dress, which fits her like a glove and accentuates every curve of her body. The sleek and straight hair adds a touch of elegance and sophistication to her look, while her bold red lips make a statement and exude confidence. She looks nothing short of a fashion icon, turning heads and leaving a lasting impression with her impeccable style and poise.
Munawar Faruqui
Munawar Faruqui exuded a timeless sense of style and sophistication in his choice of attire, donning a well-fitted blue pantsuit that was perfectly complemented by a stylish brown shirt. He further elevated his look with a sleek and well-groomed hairstyle that added a touch of refinement and elegance to his overall appearance.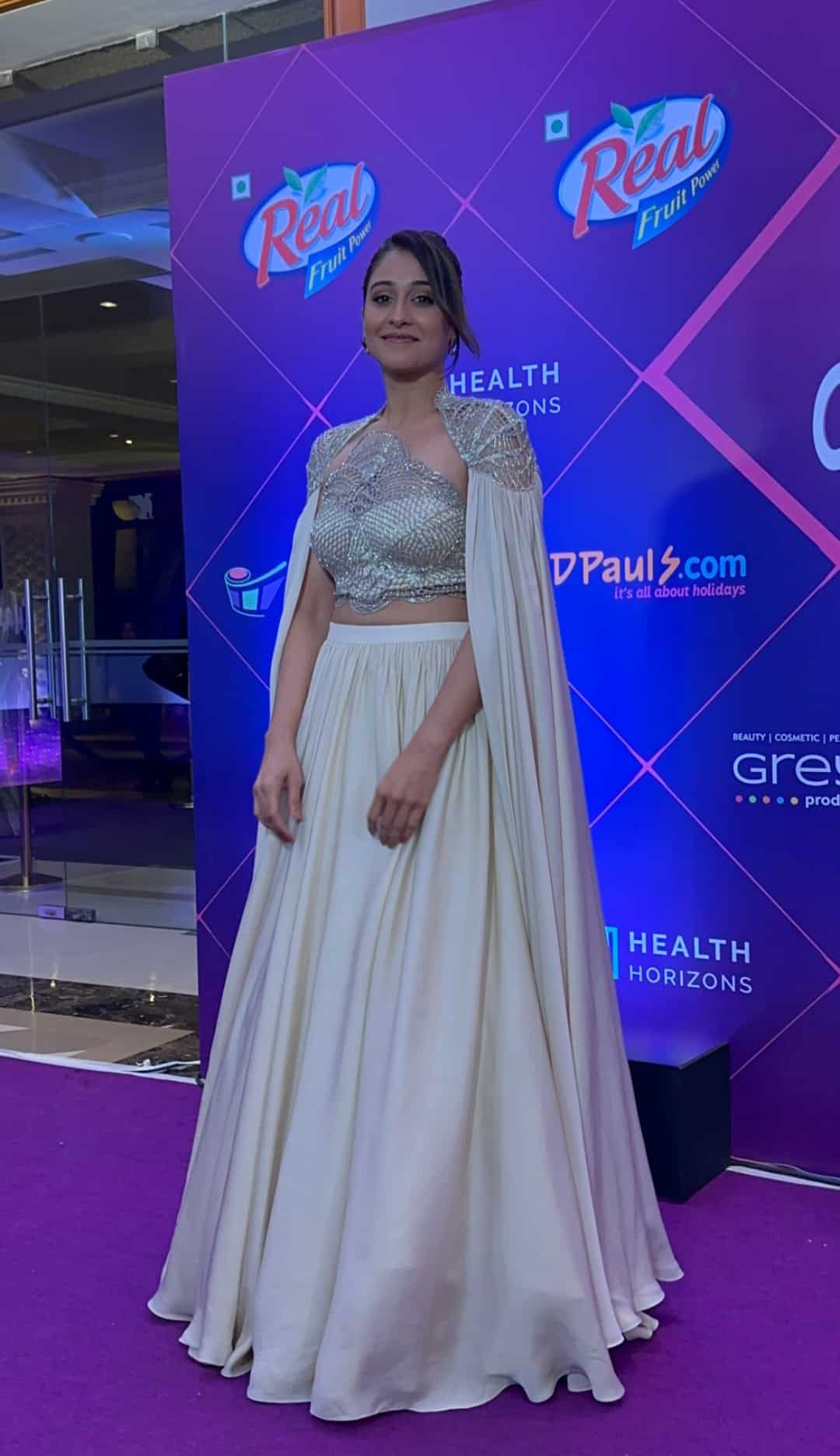 Regina Cassandra
Regina Cassandra looks breathtaking in her stunning white and silver gown, which gracefully drapes her figure and adds to her natural charm. Her hair is styled into a chic high bun, adding a touch of elegance and sophistication to her overall appearance. The brown lip shade she chose complements her skin tone and adds to the glamorous look. Overall, she exudes a captivating aura of glamour and beauty, leaving a lasting impression.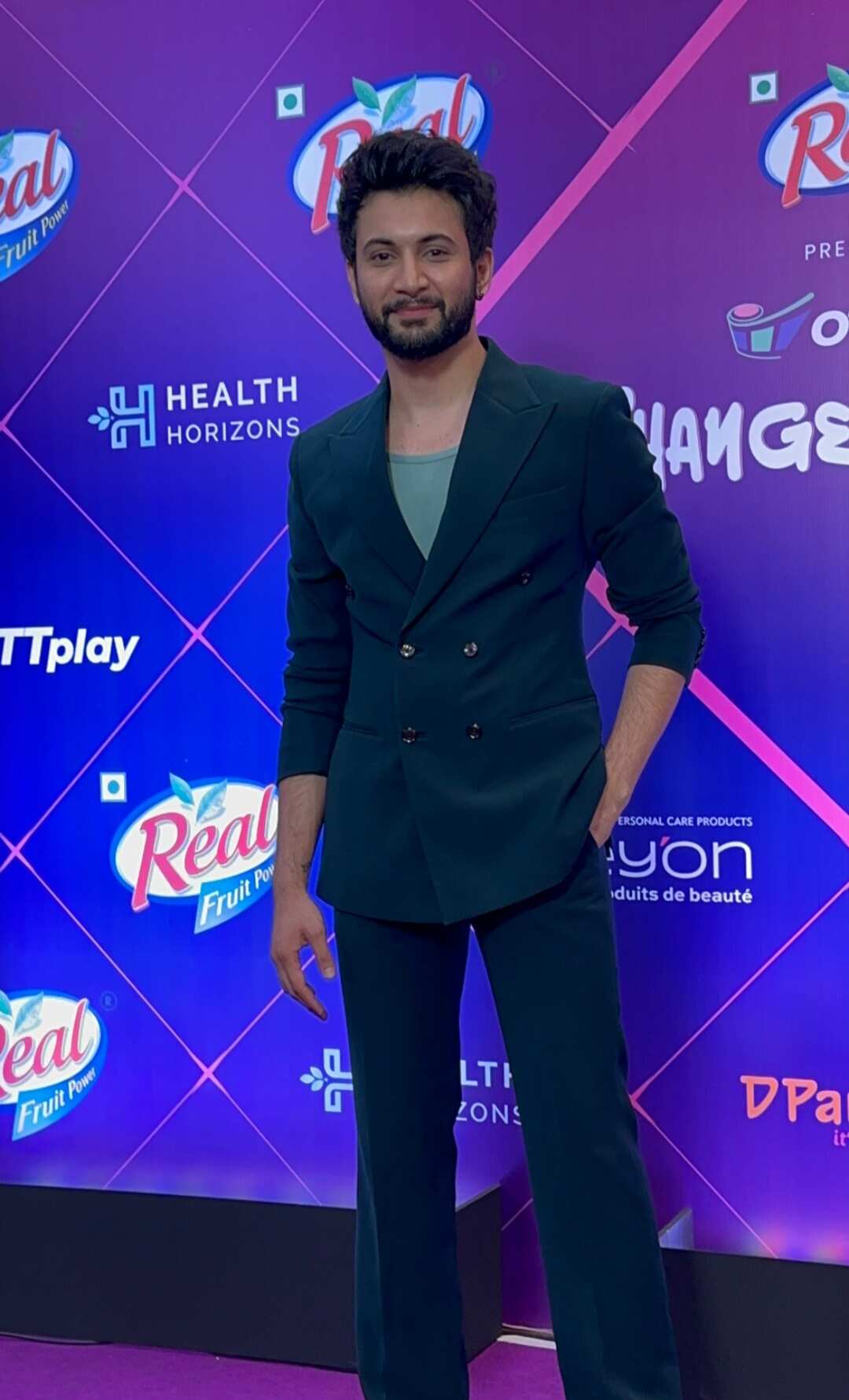 Rohit Saraf
Rohit Saraf looks incredibly stylish and elegant in his ensemble, which strikes the perfect balance between classic and trendy. His well-tailored black pantsuit is expertly paired with a fashionable blue t-shirt, adding a pop of color to his overall look.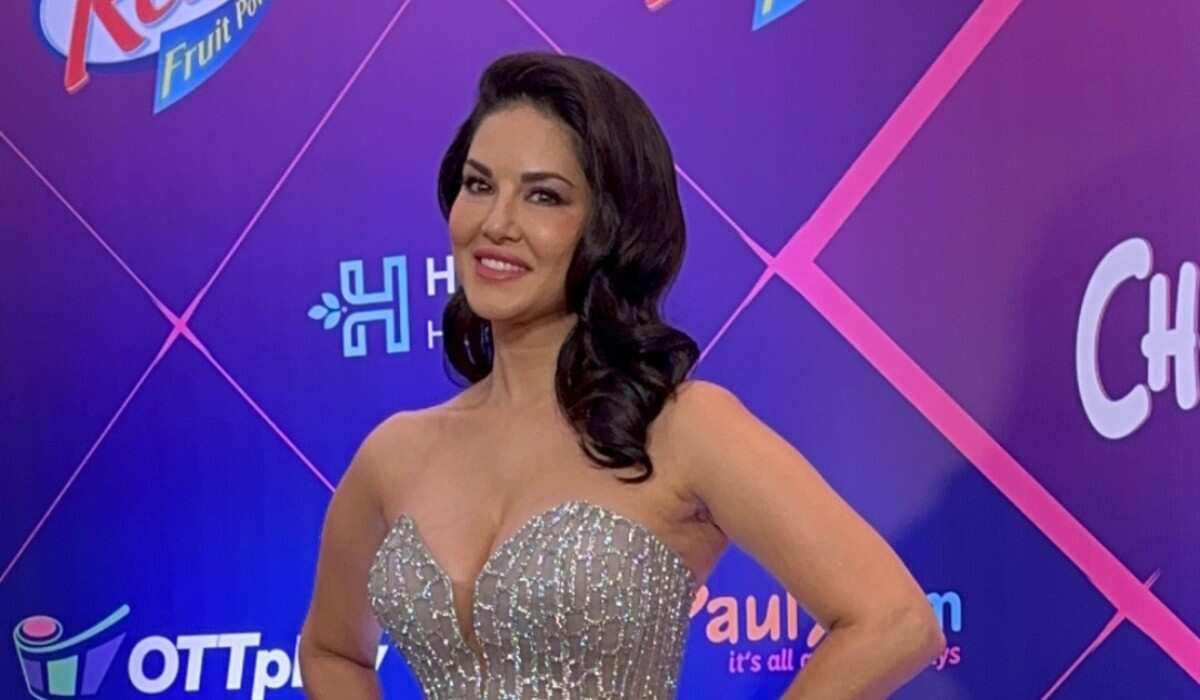 Sunny Leone
Sunny Leone looked absolutely stunning and glamorous as she graced the occasion in a beautiful off-shoulder dress that was bedazzled with sparkling sequins. The dress perfectly complemented her feminine physique, highlighting her curves in all the right places. Her luscious hair was styled in loose waves that gracefully cascaded down her shoulders, adding a touch of effortless charm to her overall appearance.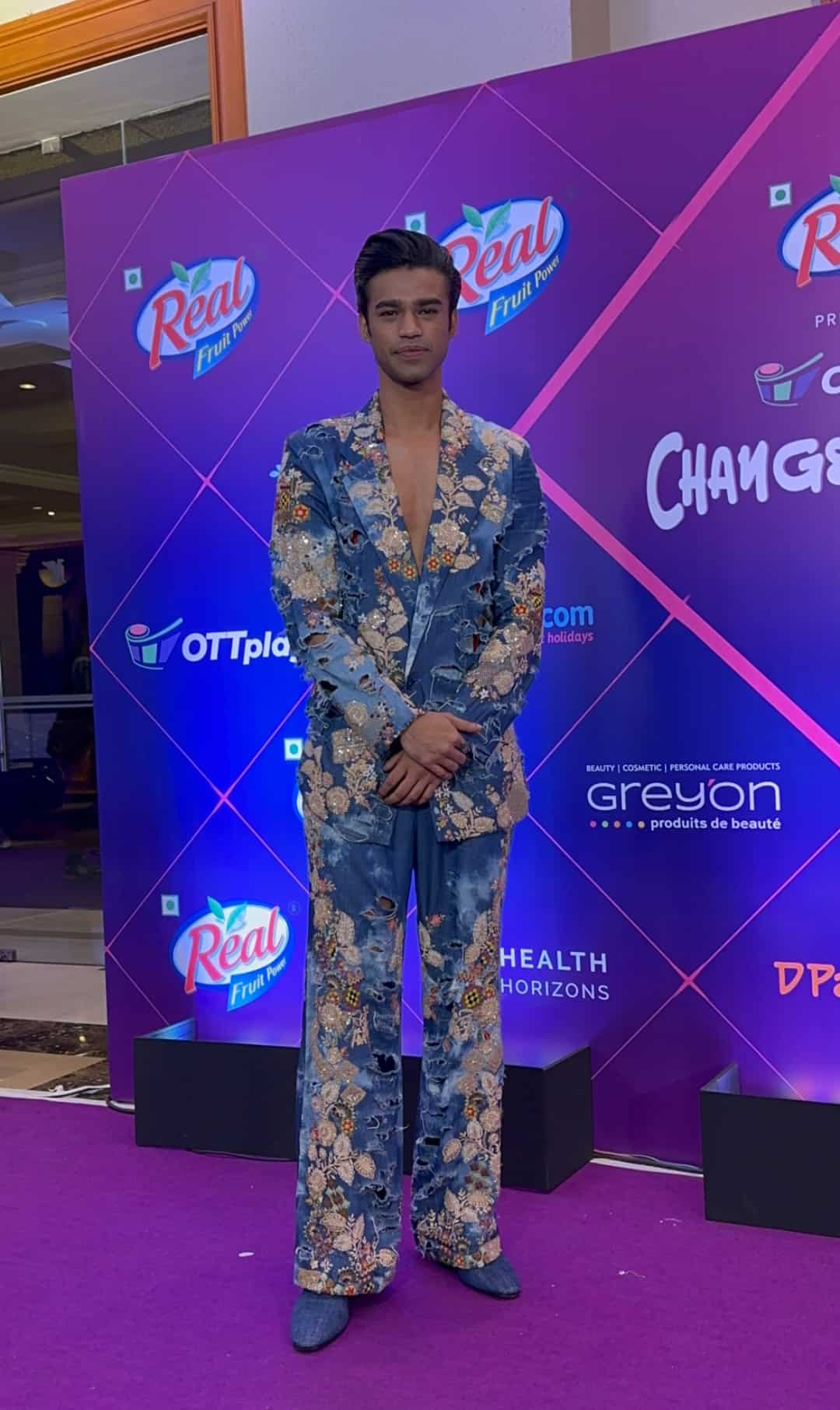 Babil Khan
Babil Khan looked stunning in his choice of attire for the evening. He opted for a striking floral print blue pantsuit that exuded confidence and style. He completed the look with a classic hairdo, adding a touch of sophistication to his overall appearance.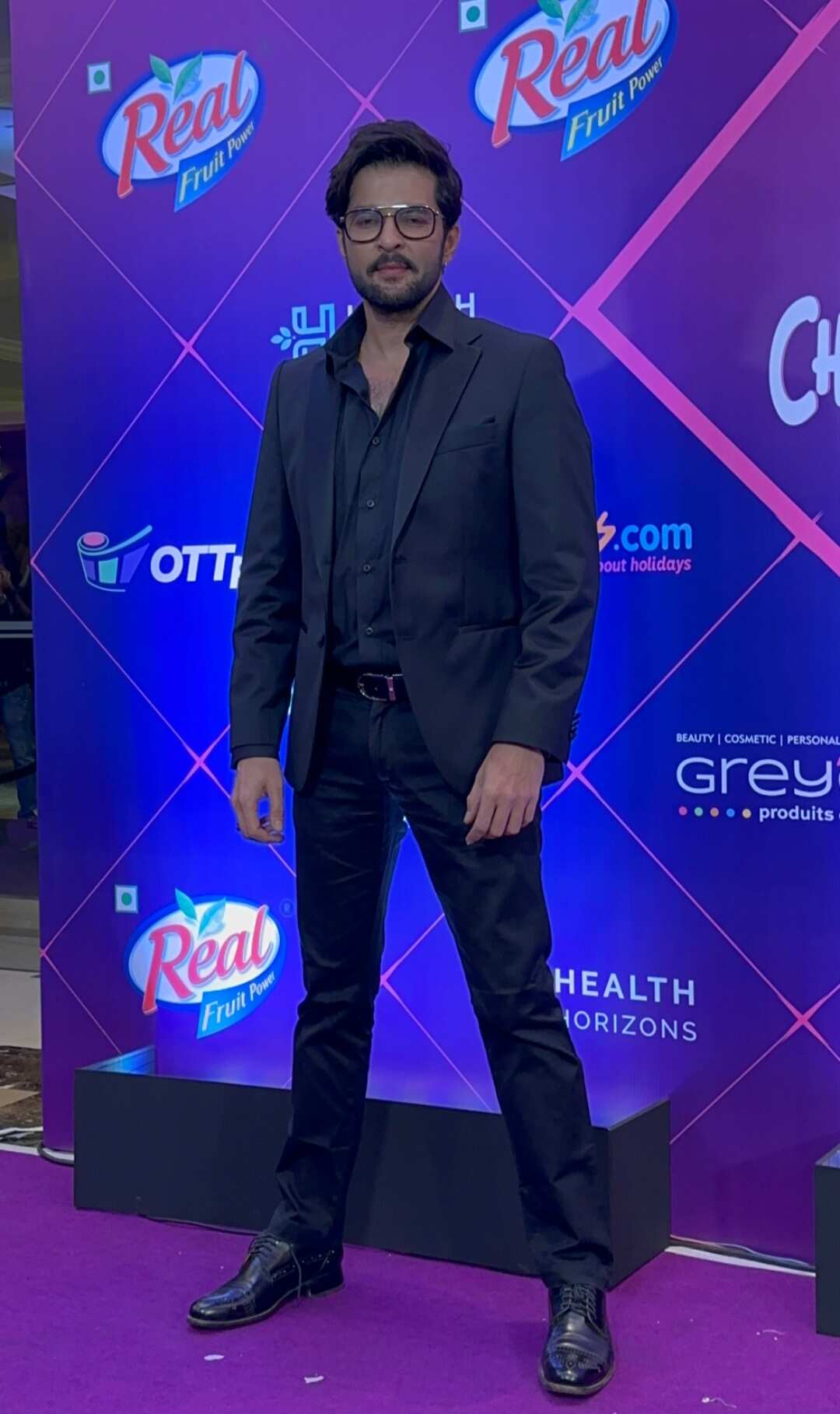 Raqesh Bapat
Raqesh Bapat also went for a timeless and refined look for the occasion. He donned a black pantsuit that exuded a sense of sophistication and class. The matching shirt added to the overall sleekness of the ensemble, creating a cohesive and polished look.
Last Updated: 05.55 PM, Mar 26, 2023