In PHOTOS: Keerthy Suresh rocks her Indian appearance in a photo with her Vaashi team
Vaashi was released in cinemas on June 17.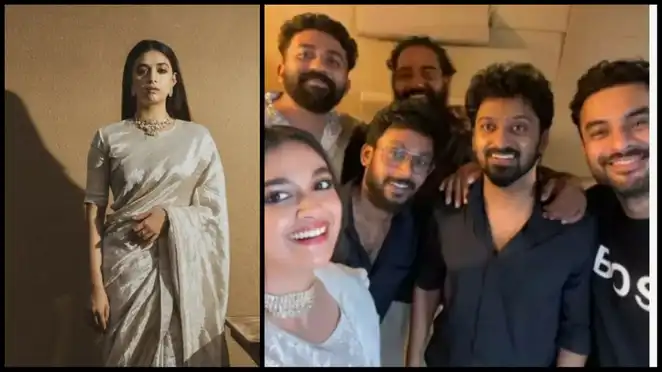 Keerthy Suresh in Vaashi
Vishnu G Raghav's Malayalam drama film has already been released in theatres on June 17. Keerthi Suresh, the film's actress, has made news for her looks throughout the film's promotion. The actress recently posted a team Vaashi photo on Instagram. Keerthy has also kept her fashion sense while promoting the film. Let's have a look at her many outfits.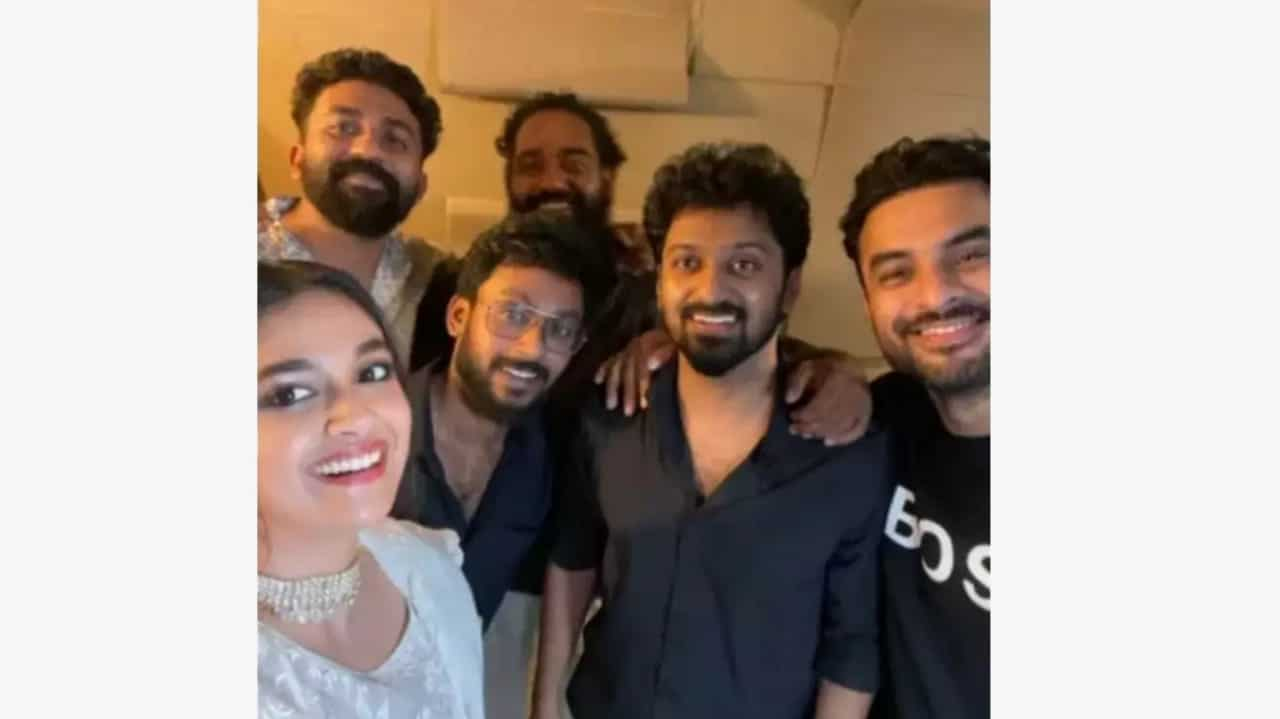 Vaashi Team
Vishnu G Raghav directs Vaashi, a Malayalam drama. The film's main characters are Keerthy Suresh, Tovino Thomas, Kottayam Ramesh, and Maya Vishwanath. The screenplay was written by Janiz Chacko Simon and Vishnu Raghav. Keerthy shared this selfie with her team while they were promoting their film.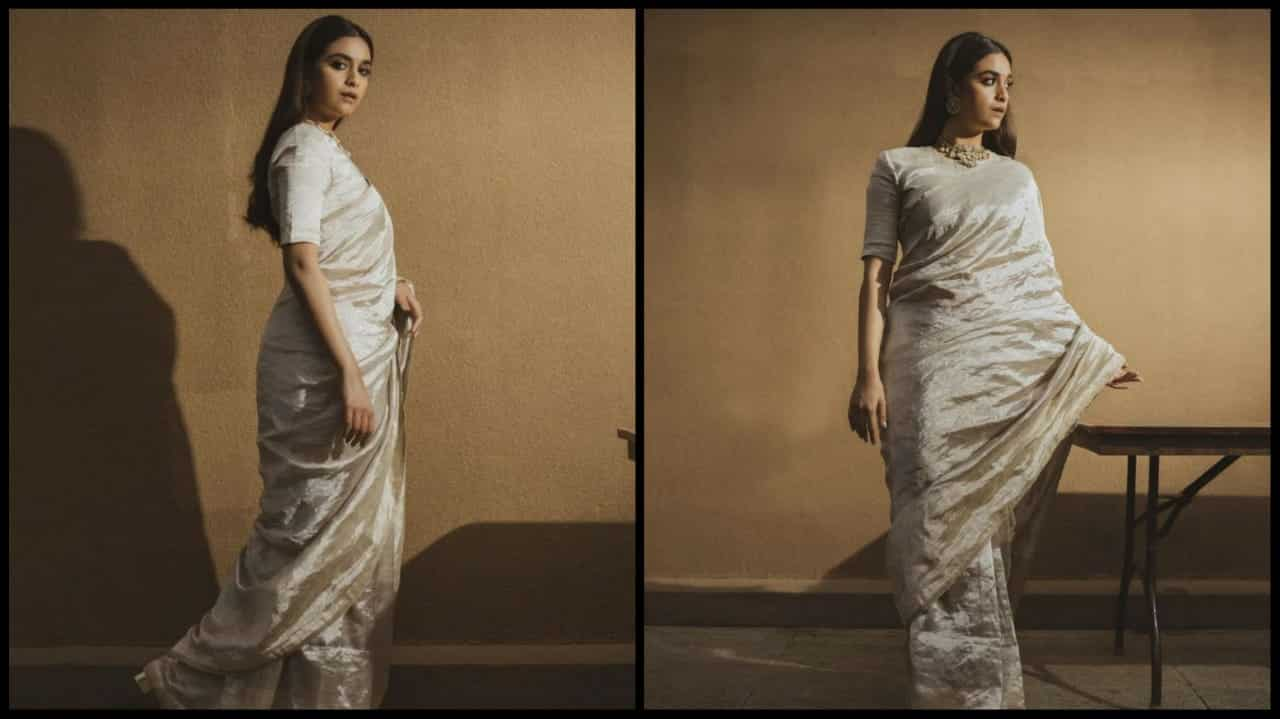 Keerthy Suresh looks flawless
Keerthy is dressed in a lovely ash-colored saree during the promotion of her flick.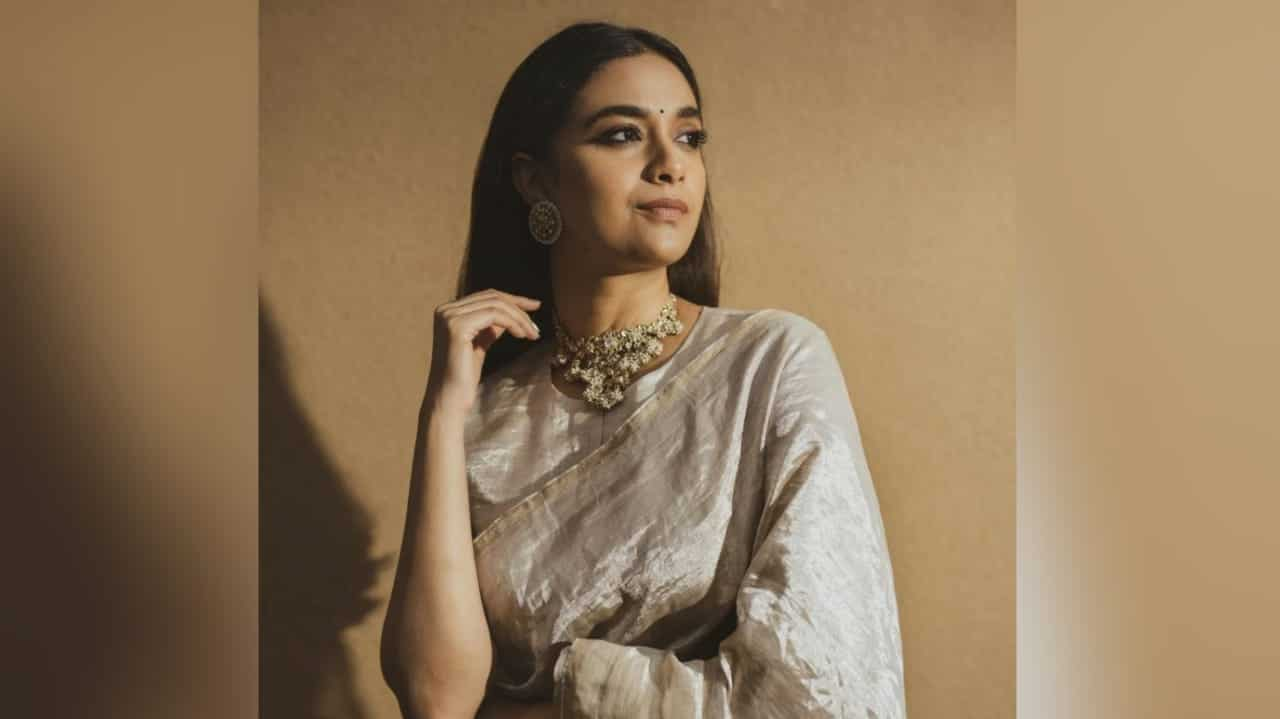 Keerthy Suresh so pretty in this saree
The actress kept her appearance basic by wearing natural makeup.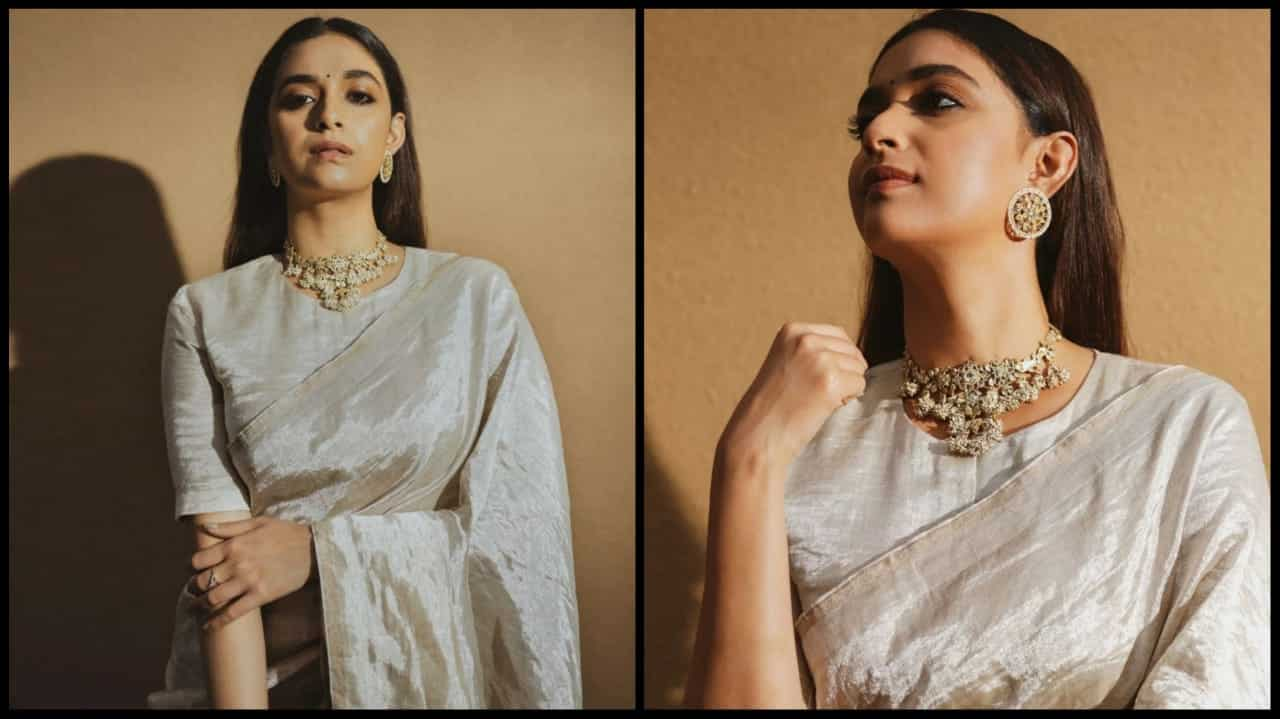 Keerthy Suresh keeps her A game.
Keerthy finished her outfit with open long hair and stunning jewellery that suited her appearance.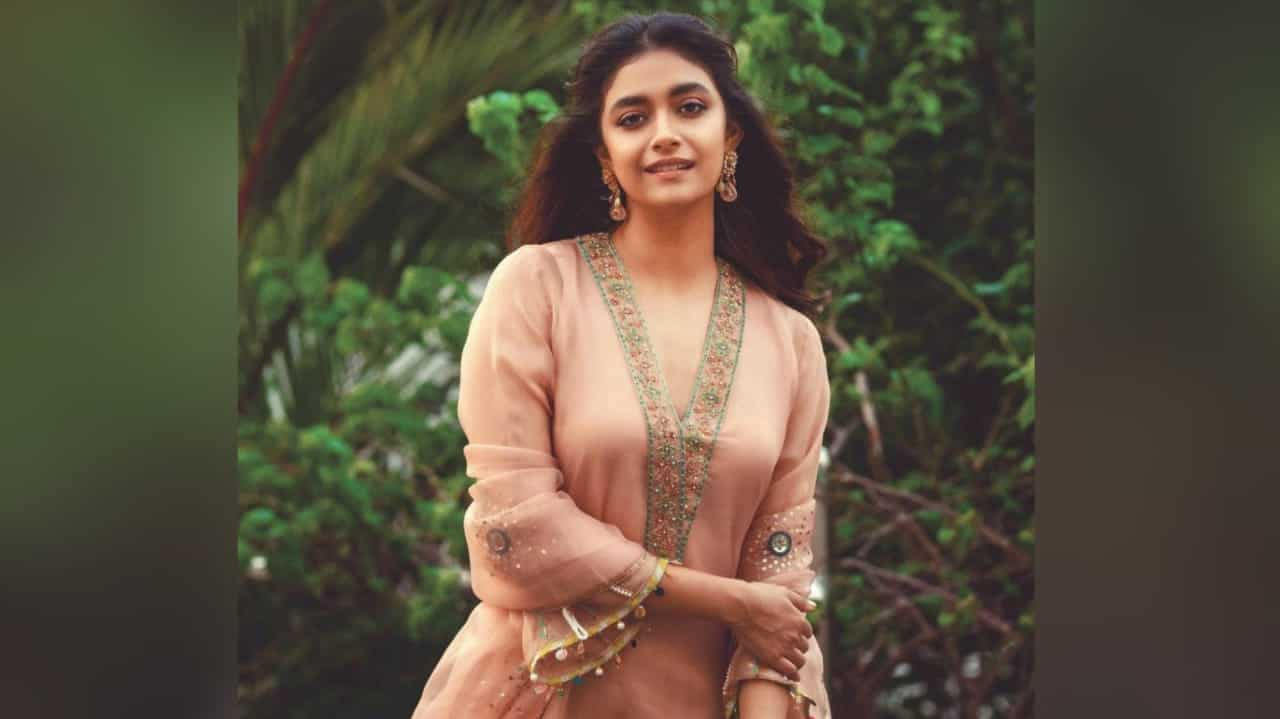 Keerthy Suresh looks amazing in a kaptan
The actress maintained the trend by wearing a baby pink Kaptan.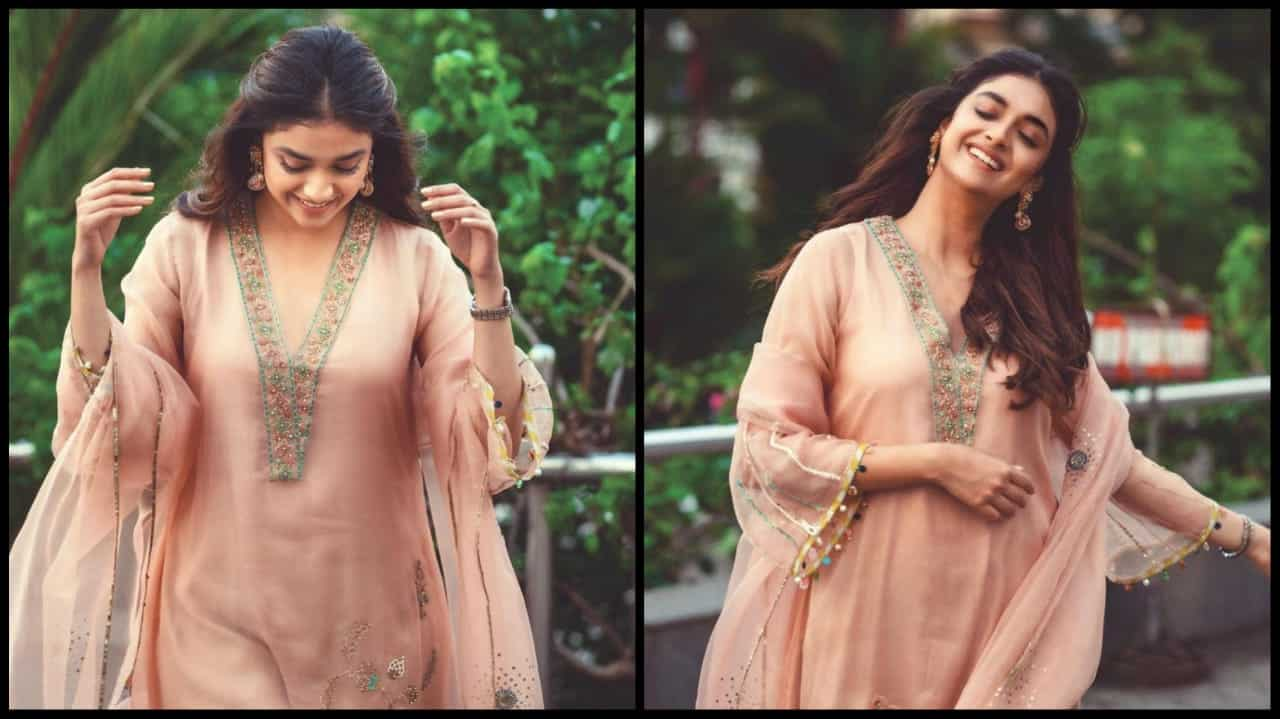 Keerthy Suresh keeps up with the trend
She finished off her outfit with open hair and matching gold jewellery.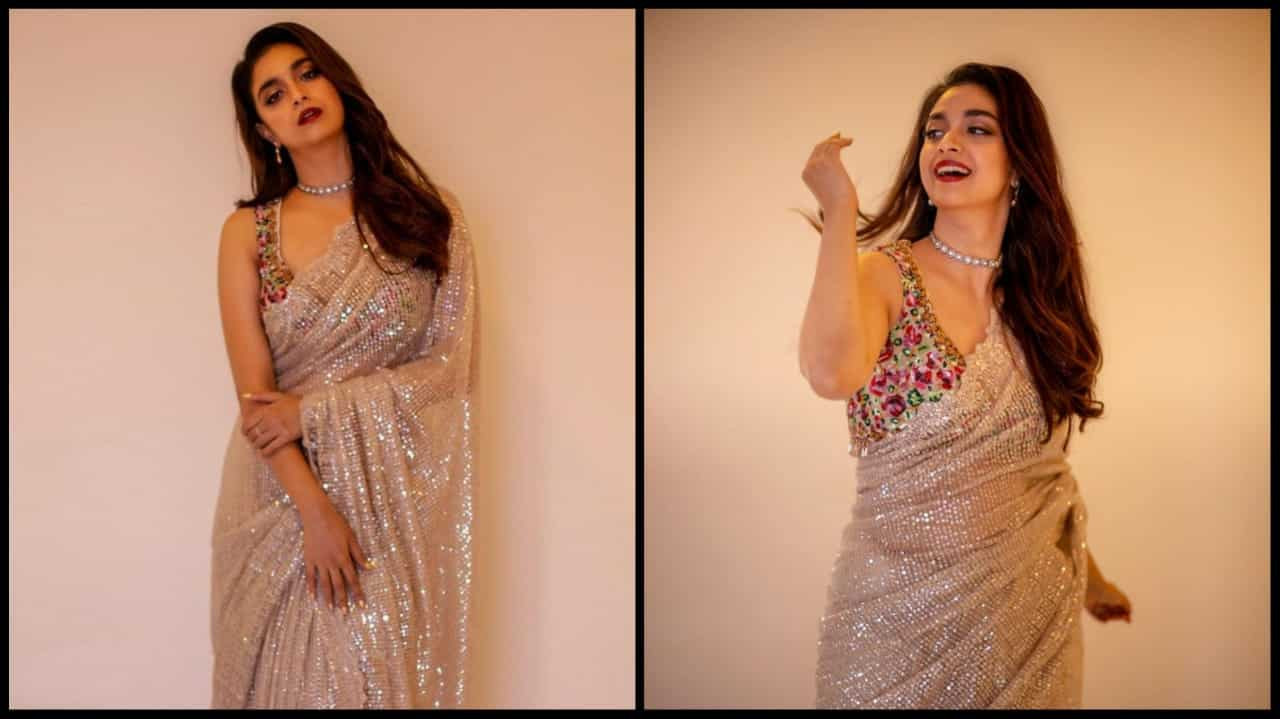 Keerthy Suresh looks beautiful
Keerthy looks absolutely stunning in a silver saree with a patterned blouse. The actress accessorised her ensemble with a silver choker and earrings. While keeping her hair open, she wore makeup featuring a red bold lip.
Last Updated: 09.18 AM, Jun 18, 2022