In Pics: Koffee with Karan 7's unforgettable moments from episode 1 featuring Ranveer Singh and Alia Bhatt
Season 7 of Koffee with Karan is available exclusively on Disney + Hotstar.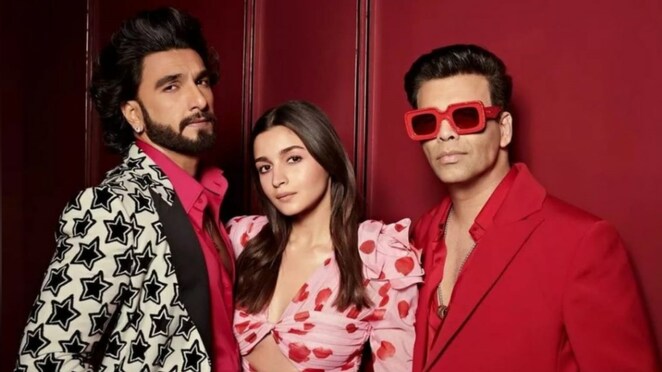 Koffee with Karan Episode 1
Koffee with Karan season 7 premiered exclusively on Disney+ Hotstar on July 7. Ranveer Singh and Alia Bhatt appeared in the first episode, which has definitely been one of the finest in the talk show's history. Alia was seen discussing her new married life, while Ranveer, on the other hand, got candid about his sex playlist.
Let's take a look at some memorable moments from Episode 1 of Koffee with Karan Season 7.
Instagram
Last Updated: 12.23 PM, Jul 11, 2022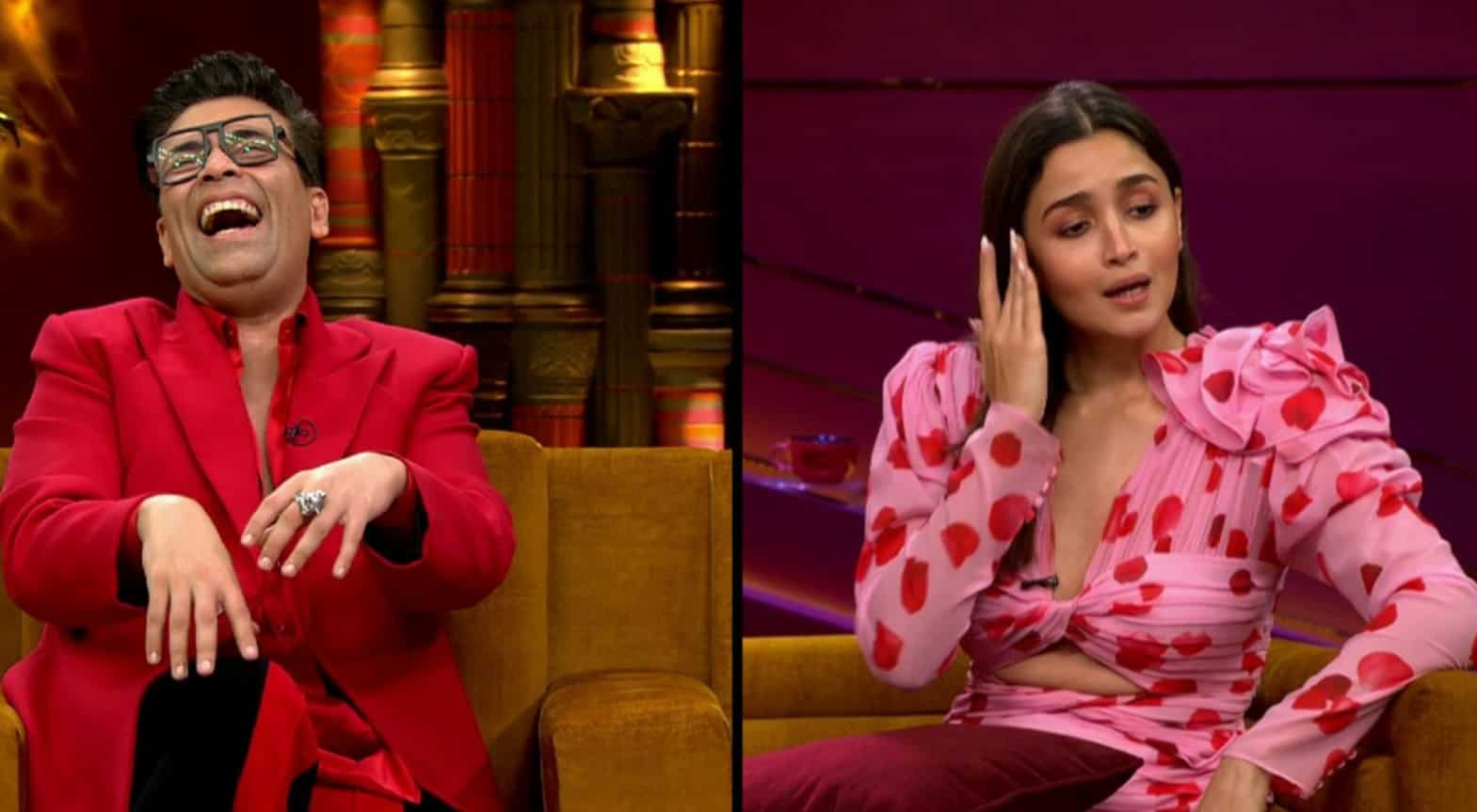 Karan Johar's reaction to Alia's marriage
As Alia mentioned, Karan's reaction when she told him about the marriage was really quite lovely. As he sat in the Dharma office wearing a hat due to a 'bad hair day,' Alia quoted him, "I just want to say I am so happy for you." Alia also commented on how hilarious he looked like an emoji.
Disney+ Hotstar screenshot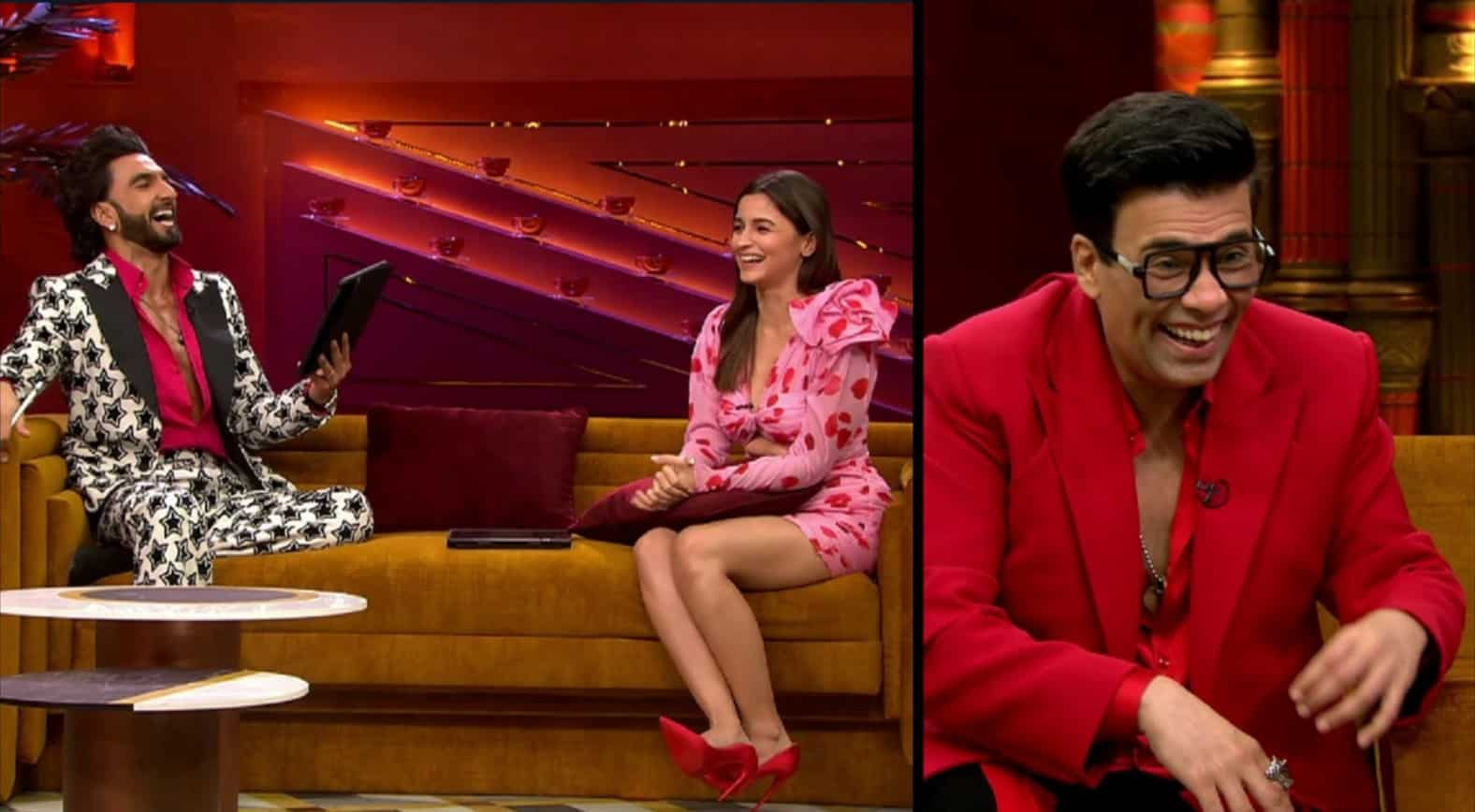 Ranveer Singh having his own sex playlist
Ranveer was revealing his sex playlist, which surprised Karan. "Of course, do you not?" he continued. As he has stated, he maintains a separate playlist for each of his sex moods. He went on to say "pleasant, passionate, loving sex. Then for raunchy, randy, dirty sex."
Disney+ Hotstar screenshot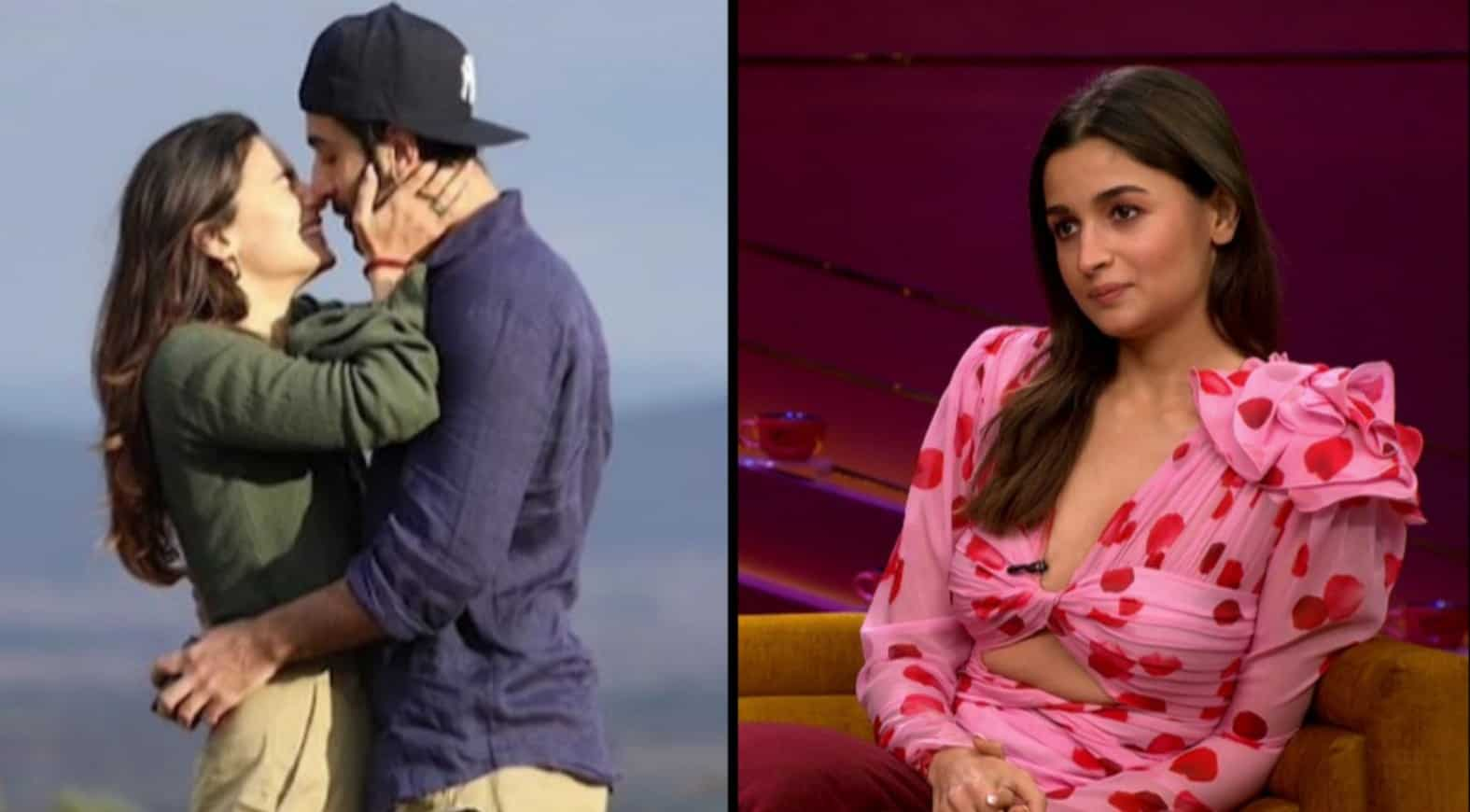 Alia Bhatt disclosed how Ranbir Kapoor proposed to her, it sparked outrage
Alia describes one of her fondest memories in her life, when Ranbir arranged a romantic proposal for her. "He didn't tell anyone he just carried the ring and he did it in the most amazing place because it's a place that we both have a strong connection with, which is Maasai Mara... I don't think I could have ever pictured the way it worked out together." Alia went on to express how surprised she was since Ranbir had arranged for one of their guides to photograph them at that exact time.
Disney+ Hotstar screenshot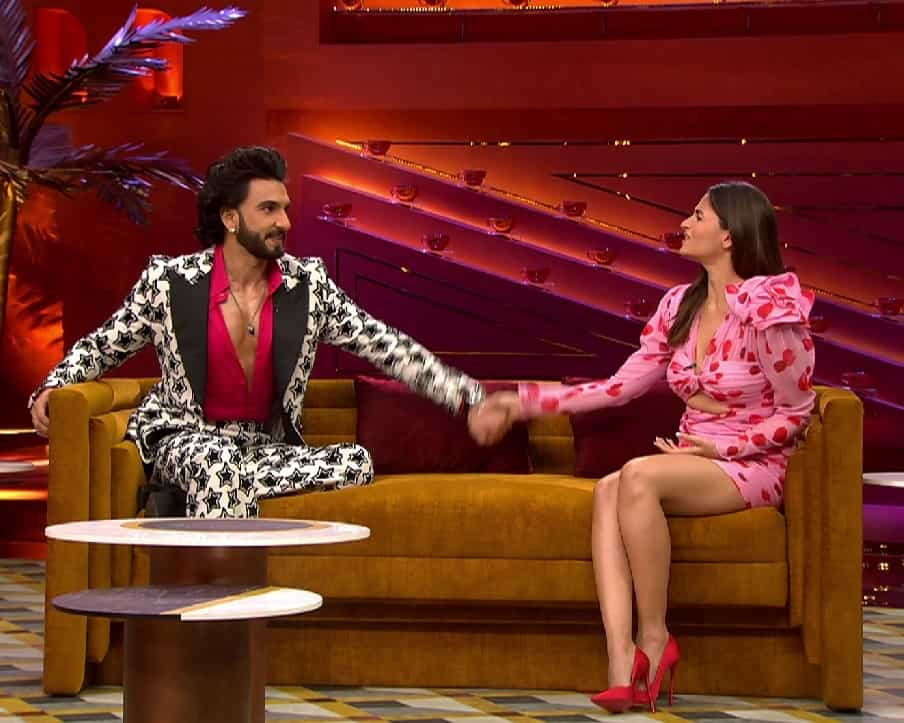 Ranveer and Alia are Sakhis
Highlighting their bond Aila describes how their friendship began. They just got to know each other while promoting the movie Gully Boy and realised how nice a friend they both are to each other.
Disney+ Hotstar screenshot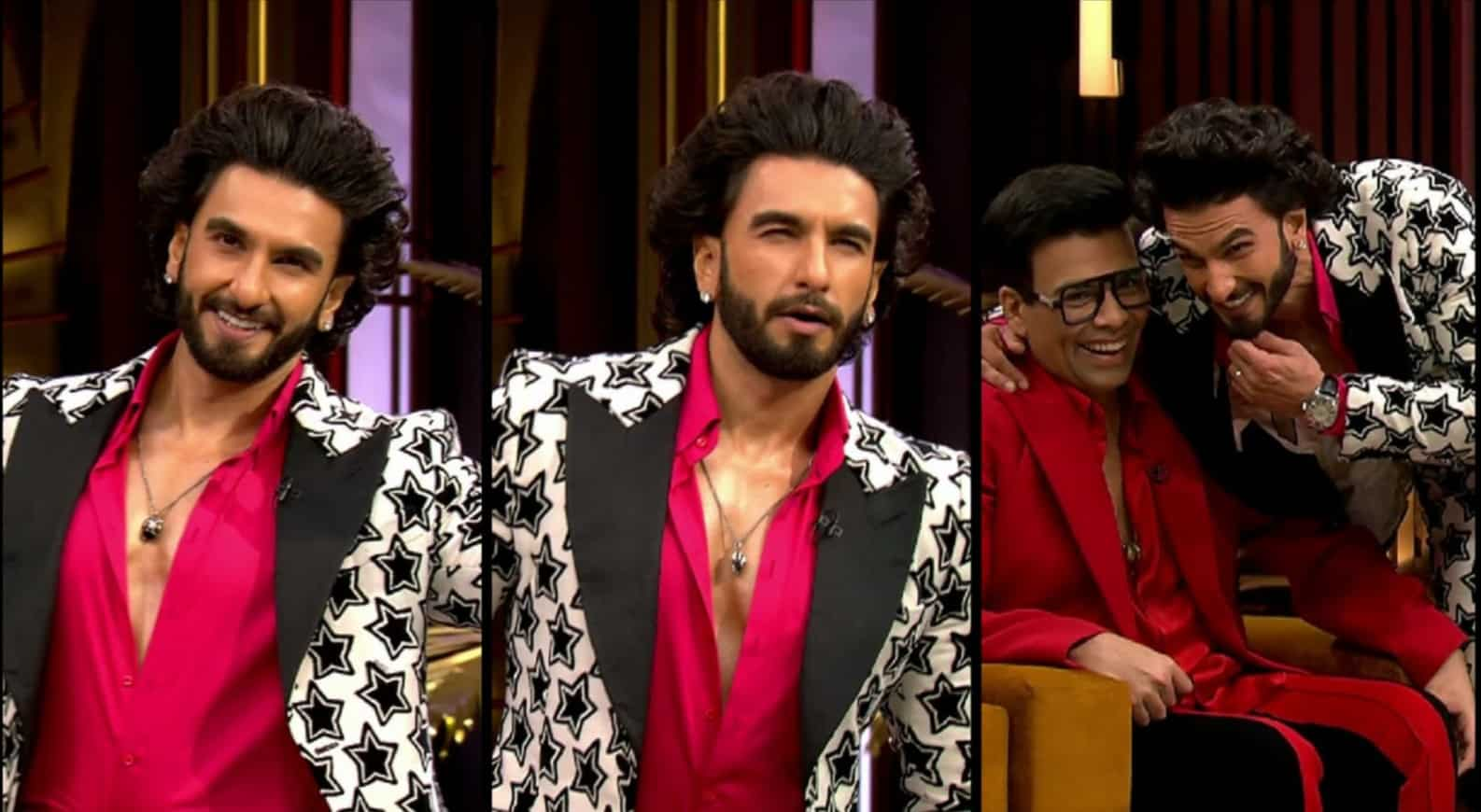 Ranveer Singh as Kartik Aaryan in front of the paparazzi
In one of the segments, Ranveer portrayed Kartik Aaryan and how he acts in front of the paparazzi. "Hot face, Waves, and interaction," Ranveer adds.
Disney+ Hotstar screenshot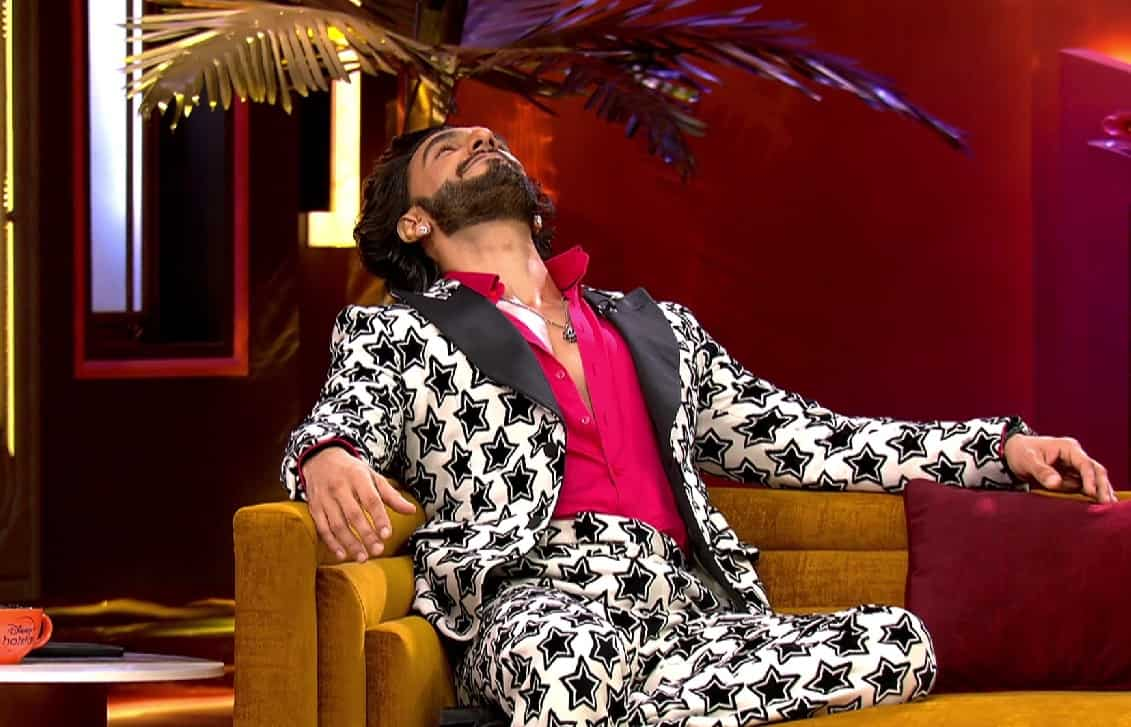 Ranveer in the role of Hrithik Roshan
When Ranveer Singh mimicked Hrithik Roshan and made everyone laugh.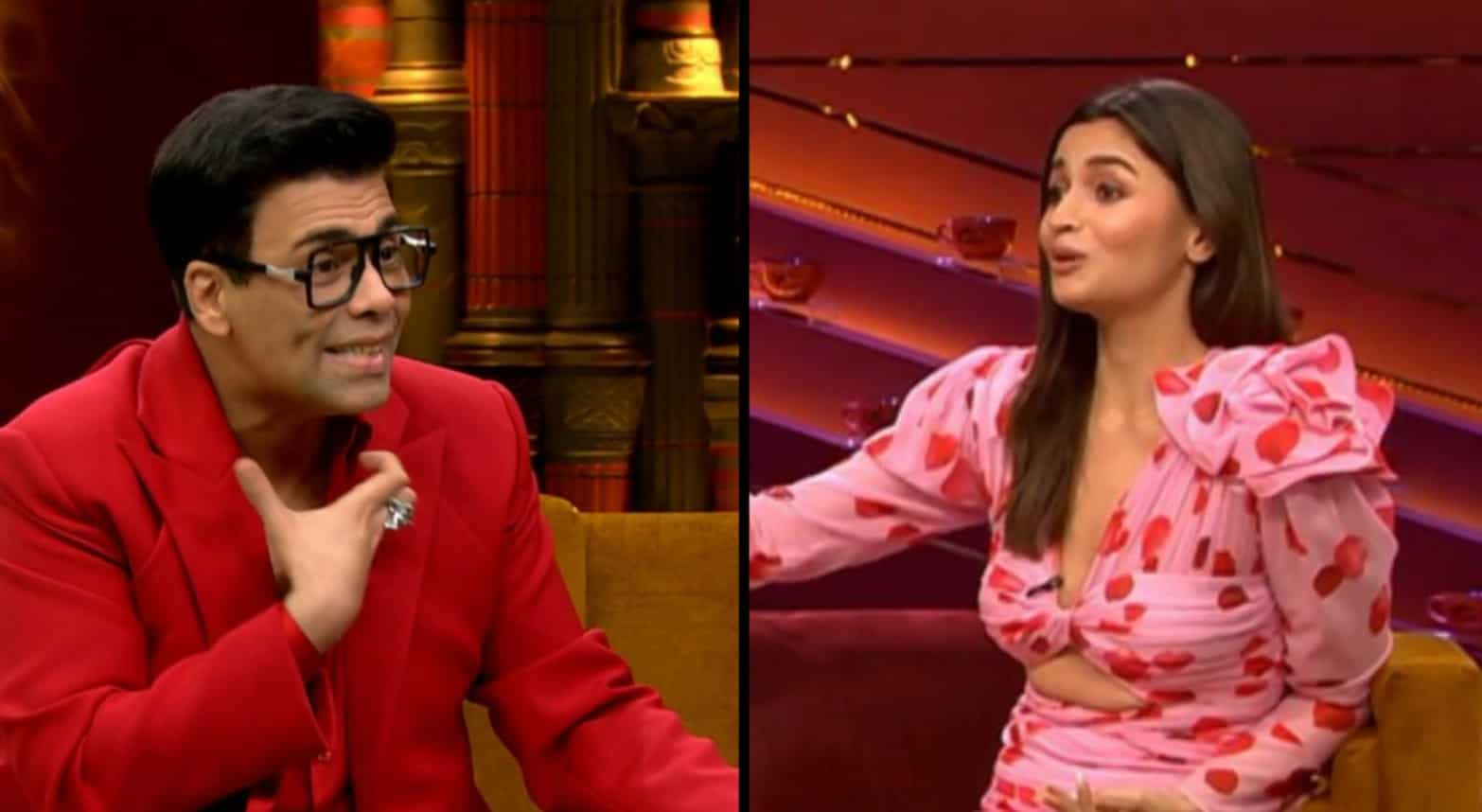 Karan revealed an intriguing tidbit about Alia and Ranbir's wedding, referring to Ranbir as a "traditionalist"
As Karan remarked, Ranbir was "very involved in the ceremony" on the day of their wedding. He was attentive listening to everything the pandit said.
Disney+ Hotstar screenshot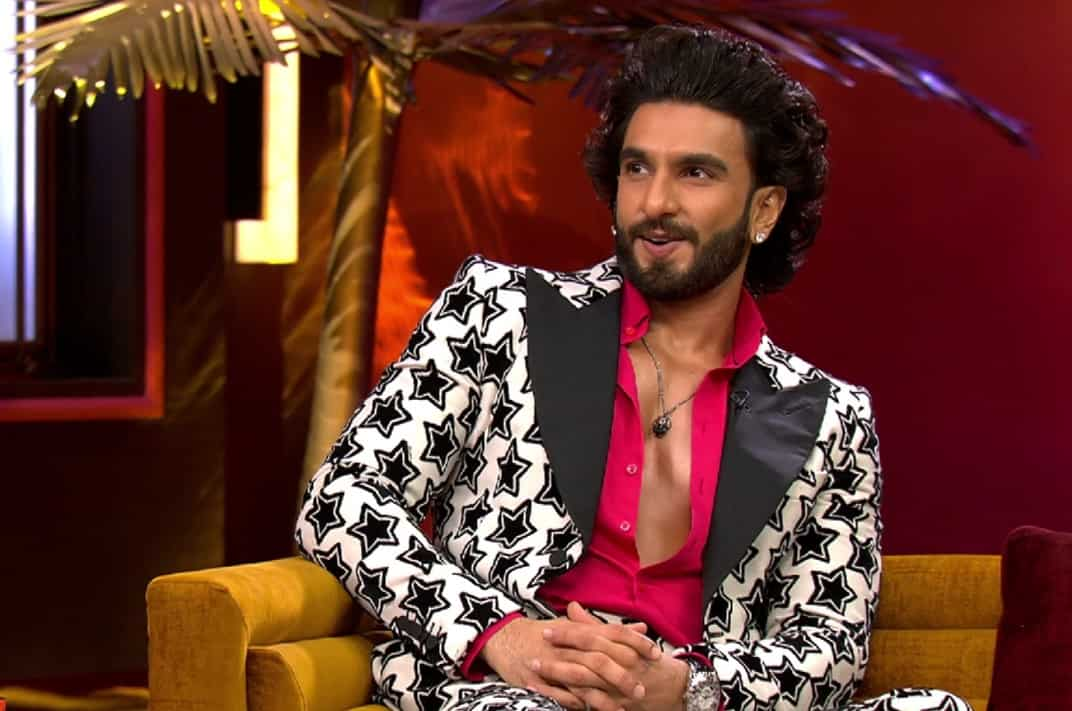 Ranveer just being relatable
When Ranveer confesses why he occasionally sleeps in his vanity van. "Morning is not my time of the day. I am nocturnal, I am a night bird. I cannot sleep at night and I struggle to wake up in the morning."
Disney+ Hotstar screenshot
Last Updated: 12.23 PM, Jul 11, 2022