In pics: Neetu Kapoor, Ranbir Kapoor and others attend the special screening for Rishi Kapoor's last film Sharmaji Namkeen
Ranbir Kapoor, Neetu Kapoor along with other family members and celebrities graced the special screening.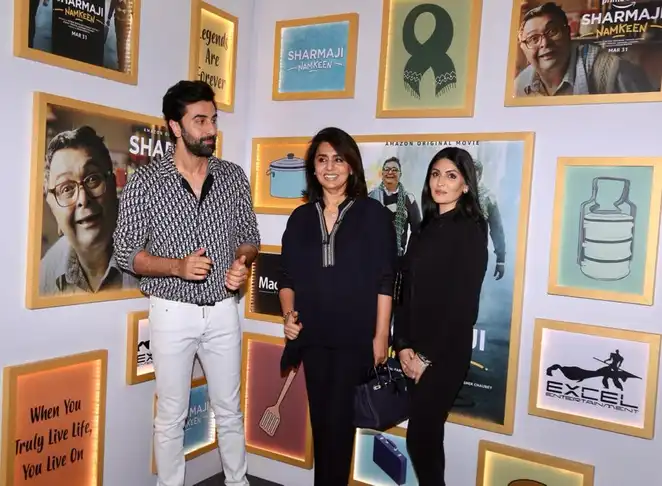 Ranbir Kapoor, Neetu Kapoor and Riddhima Kapoor Sahani at the screening
Helmed by Hitesh Bhatia, the Hindi drama film marks the final outing of the late veteran actor Rishi Kapoor. It also stars Juhi Chawla, Suhail Nayyar and Isha Talwar.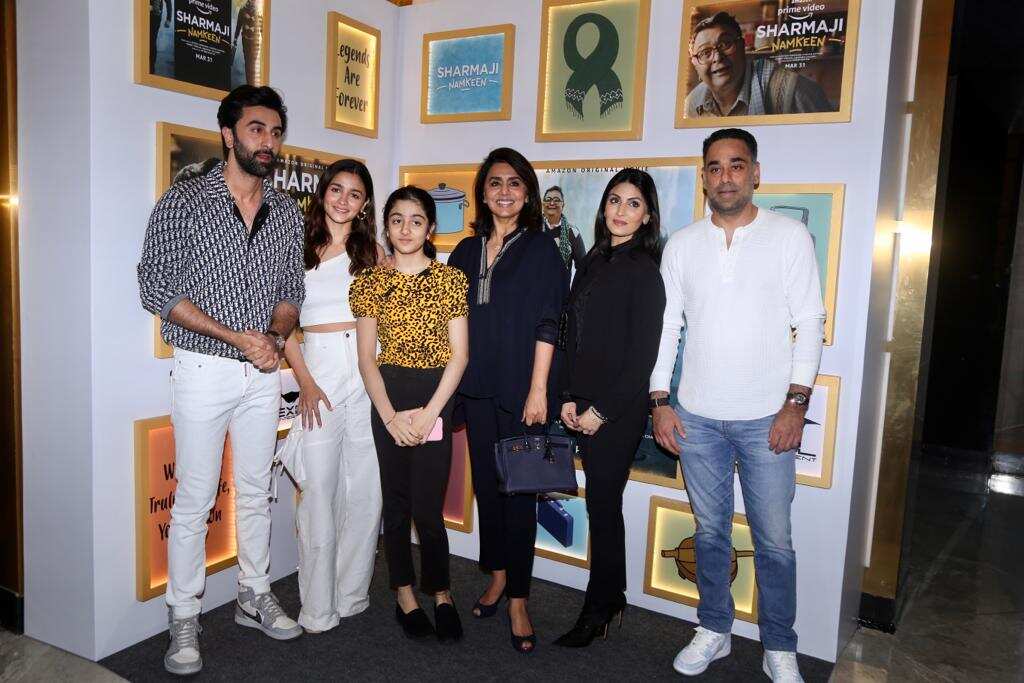 Alia Bhatt graced the screening in all-white attire.
Paresh Rawal completed the role of Kapoor after his demise in the midst of the film's shoot.
Randhir Kapoor attended the special screening
Sharmaji Namkeen is all set to drop on Amazon Prime Video on March 31.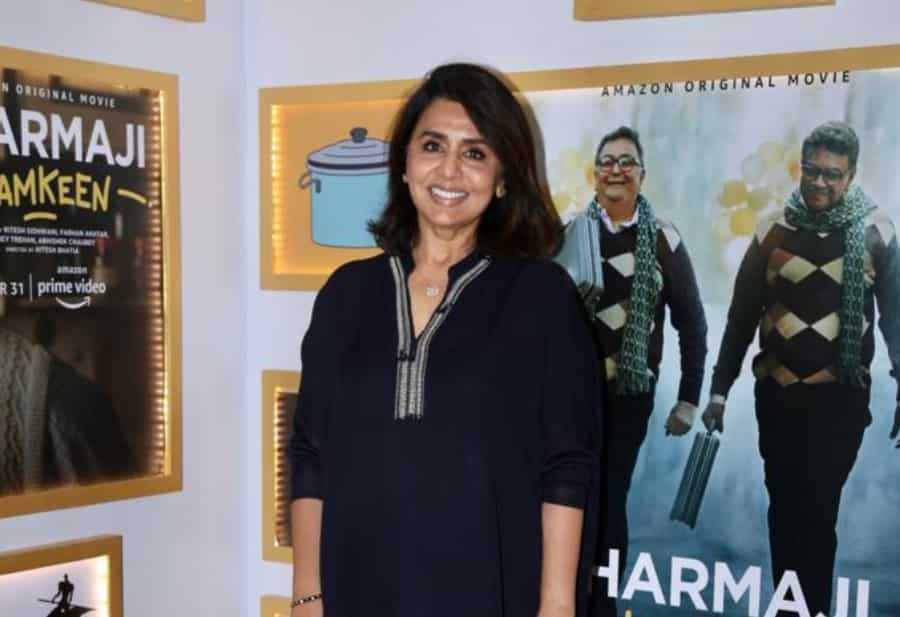 Neetu Kapoor looked gorgeous in all-black attire
Written by Bhatia alongside Supratik Sen, the upcoming movie is backed by Farhan Akhtar , Ritesh Sidhwani, Honey Trehan, Abhishek Chaubey.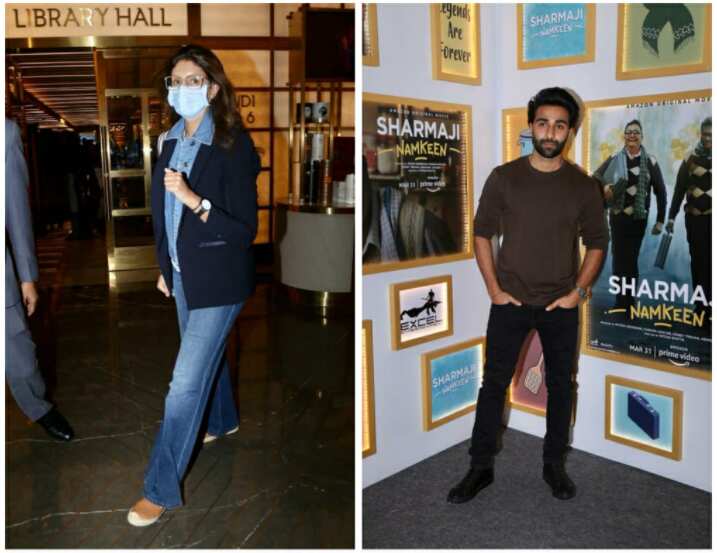 Aadar Jain, Shweta Bachchan-Nanda
Other celebs from the industry including Hello Charlie actor Aadar Jain and Shweta Bachchan-Nanda also graced the screening.
Last Updated: 08.02 PM, Mar 21, 2022