In Pics: Nia Sharma looks absolutely gorgeous in her all-black ensembles
The actress was most recently seen in Kunaal Roy Kapur's music video Hairaan.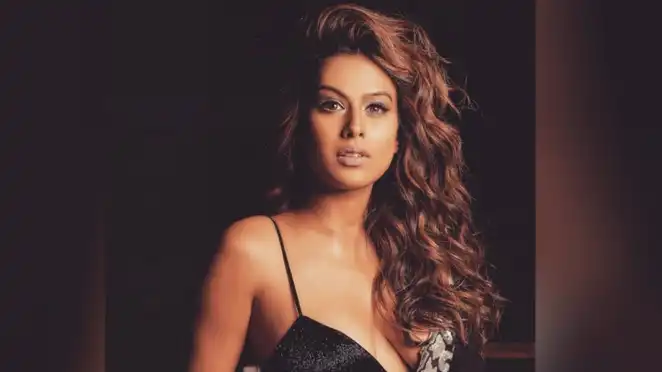 Nia Sharma in sizzling black saree
Nia Sharma, the stunning television actress, has often left us speechless with her gorgeous styles. Be it a saree or a western dress, the diva can pull it off with elan. The actress, who was last seen in Kunaal Roy Kapur's Hairaan, recently shared a snapshot of herself in a captivating black saree. Nia has an incredible fashion sense and here are a couple of her finest black ensembles.
Instagram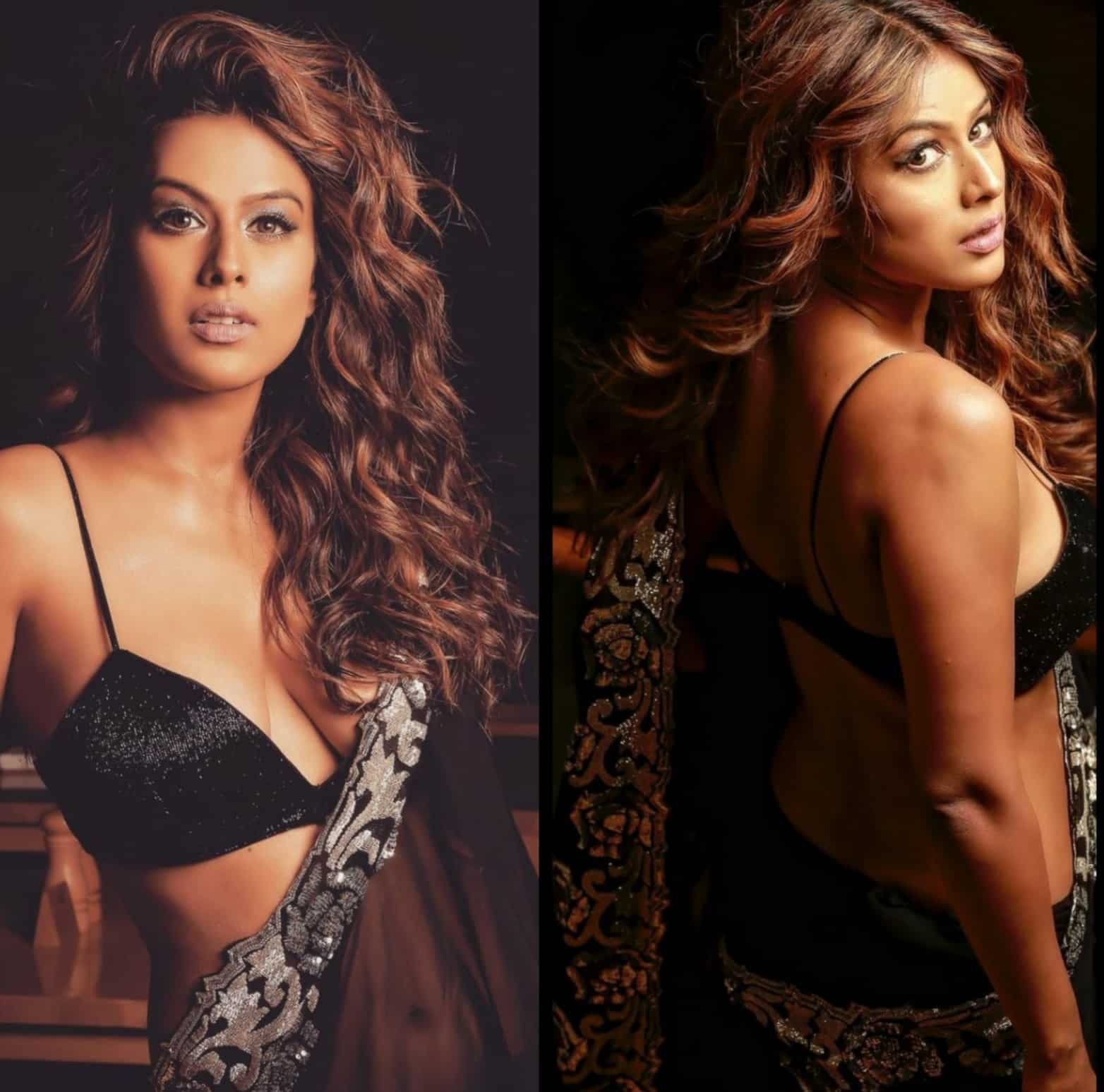 Nia Sharma looks beautiful in her black saree
Nia just posted a stunning photo of herself in a black saree. She looks fantastic in her outfit. Her makeup was more on the vibrant side, with silver eyeshadow that matched her saree.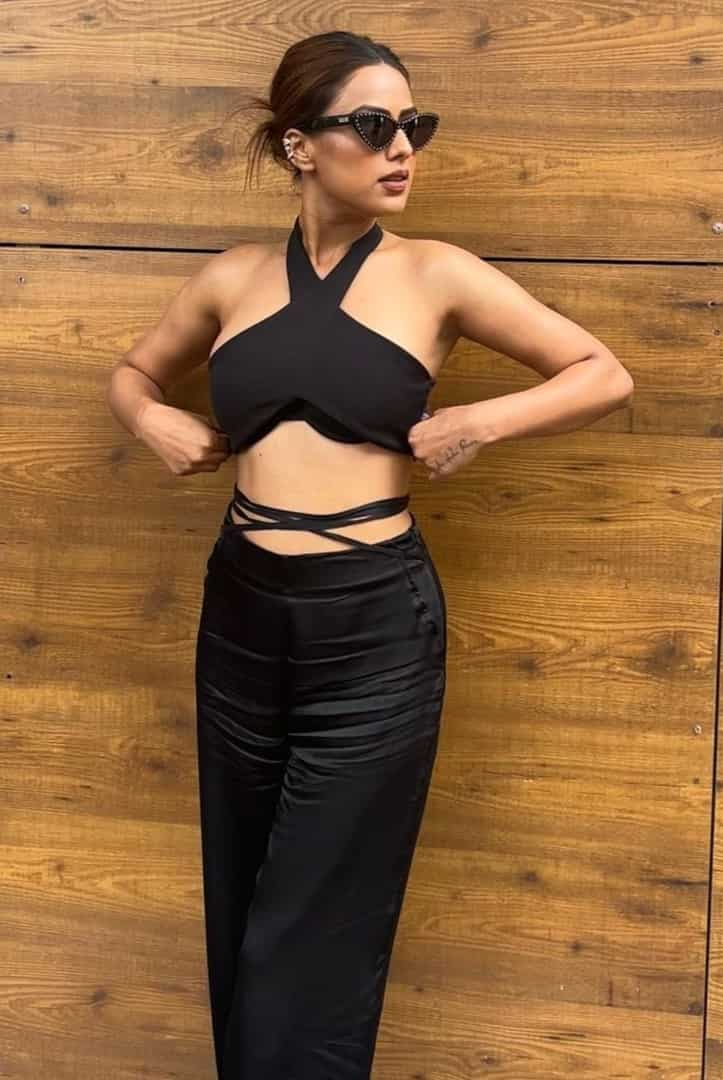 Nia Sharma looks stunning as ever
Nia has impeccable fashion sense. The actress wears an all-black ensemble that includes a trouser and a black crop top with a lovely neck design. Her appearance was complete with a tight bun and black sunglasses.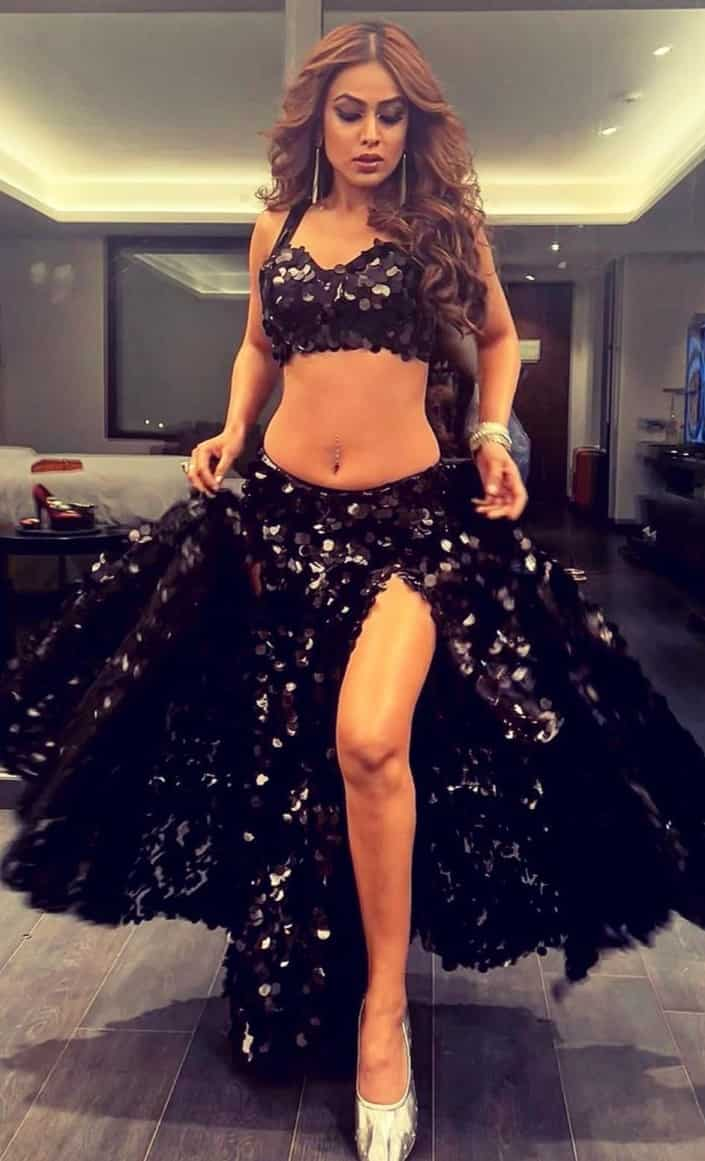 Nia Sharma is ready to dance her way into every heart
Nia looks incredibly magnificent in an all-black lehenga. The dress has a long thigh-high slit. The silver jewellery complements her outfit well.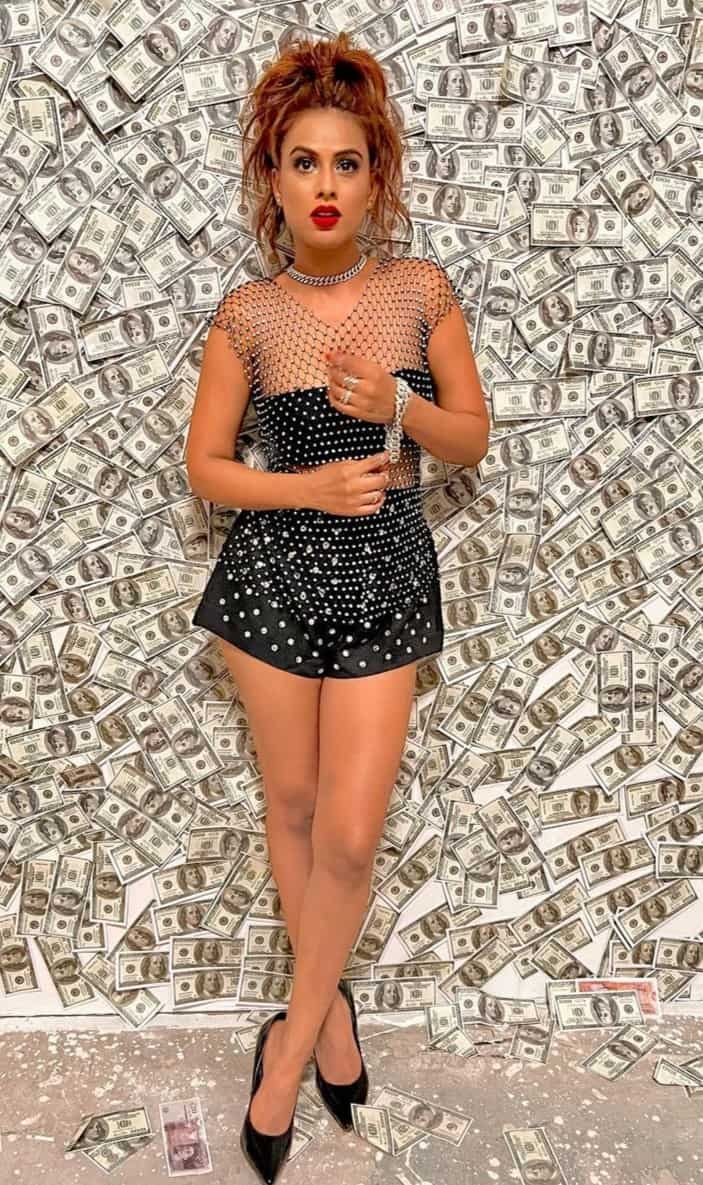 Nia Sharma looks sexy and charming
The Naagin actress dresses up in different outfits as she poses for the camera. This two-piece dress has a translucent diamond top.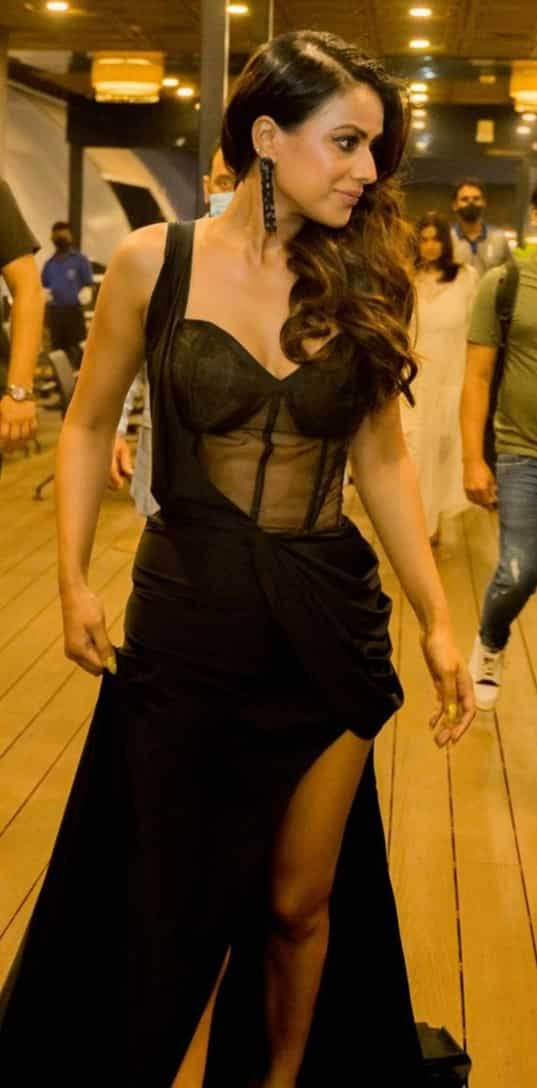 Nia Sharma is nailing it with her style
When she dons a spectacular black gown, the actress takes her fashion to the next level. This sleeveless gown has a high slit on the side and Nia completes her outfit with natural makeup and big black earrings.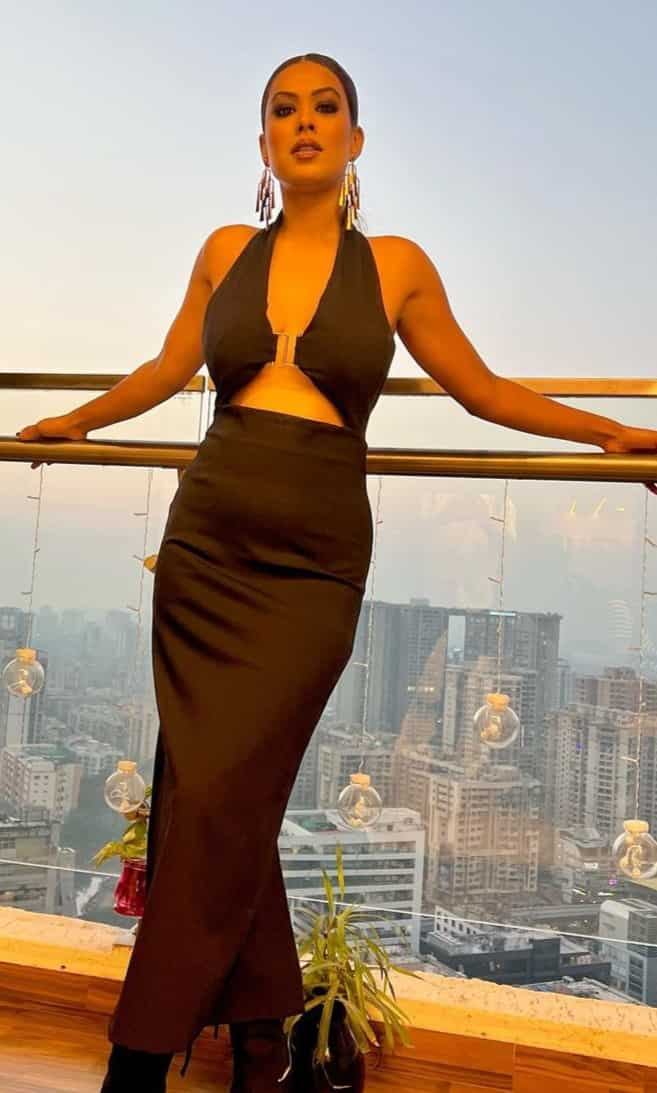 Nia Sharma is changing the face of fashion
Nia looks wonderful in her all-black ensemble. She dresses in a seductive black gown with a big V neckline. The actress wears her hair back in a tight bun along with long silver earrings. Her appearance was finished with dramatic eyes and natural makeup.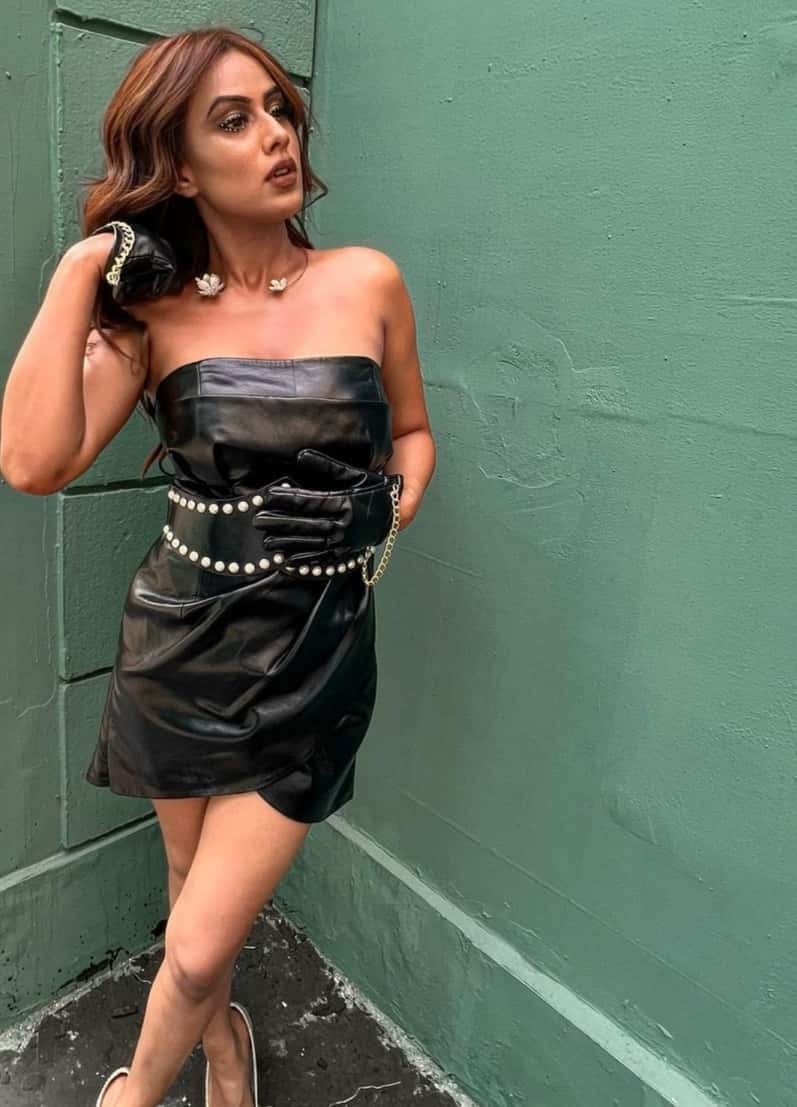 Nia Sharma makes a style statement
The actress never fails to make a fashion statement. She wears a stunning little black dress. The costume includes leather hand gloves, which she accessories with stellar jewels.
Last Updated: 10.00 AM, Jul 08, 2022