Mother's Day 2022: From Kareena Kapoor Khan to Katrina Kaif, celebrities pay tribute to moms and motherhood
Neha Dhupia, Vicky Kaushal, Anushka Sharma, Mohanlal, and more posted some heartwarming images with their mothers to celebrate the day.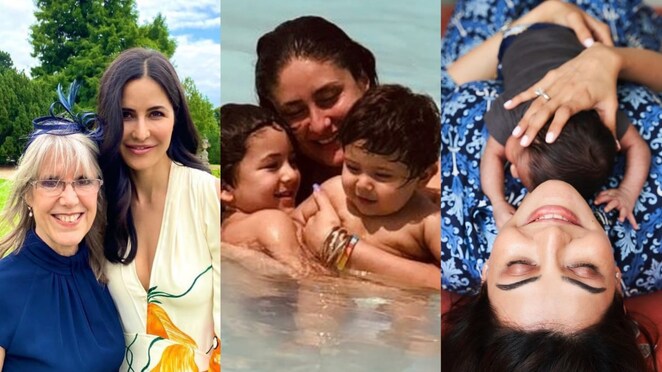 Mother's Day 2022
Mother's Day is upon us and several stars took today as the perfect opportunity to pay tribute to their mothers, as well as celebrate the joys of motherhood. Check out the photos below.
Instagram
Last Updated: 08.07 AM, May 08, 2022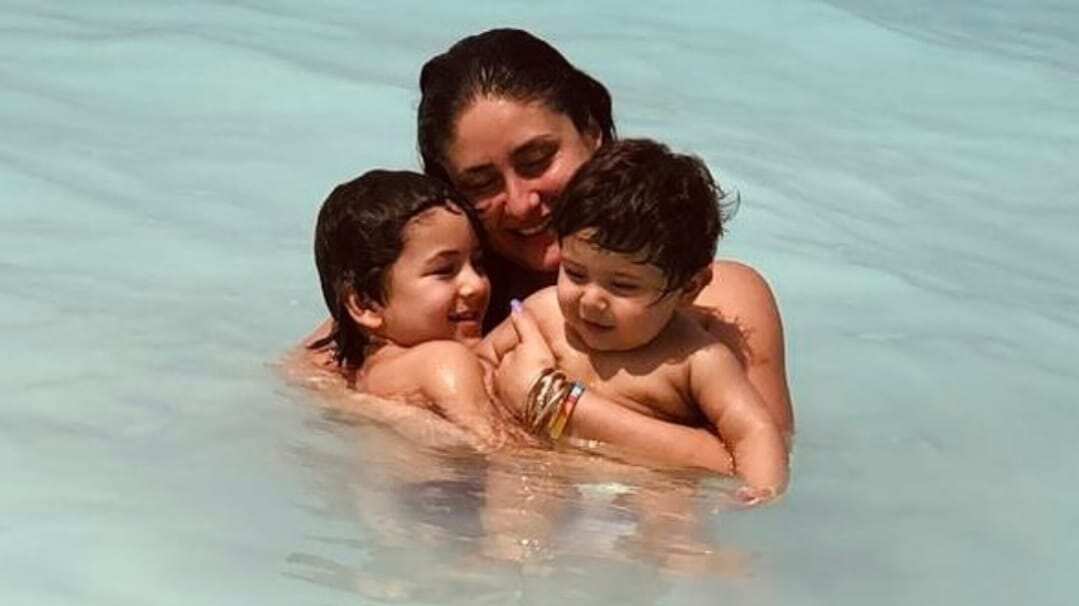 Kareena Kapoor Khan
Kareena Kapoor Khan is a mother herself and chose to celebrate this year's Mother's Day with a lovely tribute to her sons. Sharing a photo of her enjoying the water with her children, the actress captioned the picture, "The length and breadth of my life♥Happy Mother's Day."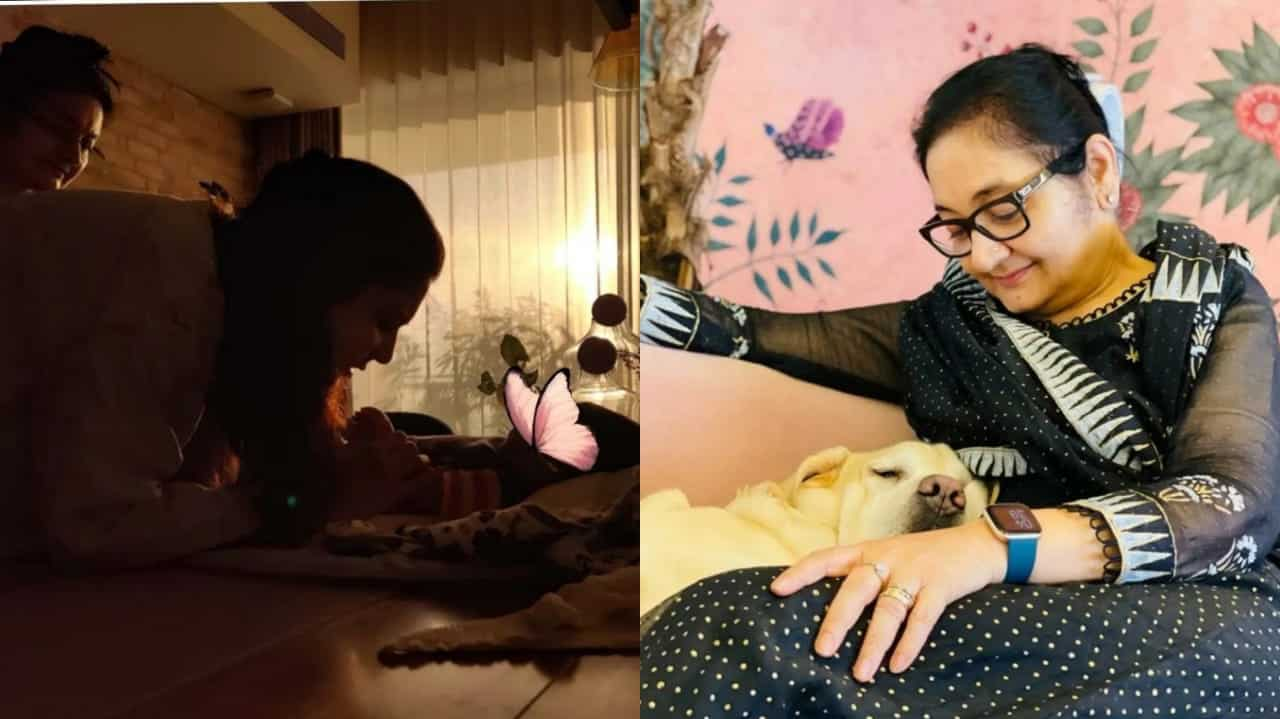 Anushka Sharma
Anushka Sharma posted a few heartwarming, candid shots of her mother and penned a beautiful note of gratitude for her. It reads, "Happy Mother's Day Maa ❤️Thank you for watching over me and being such a huge support for me especially in the last year and few months. Your will power and strength is phenomenal and you are so so loved by us all."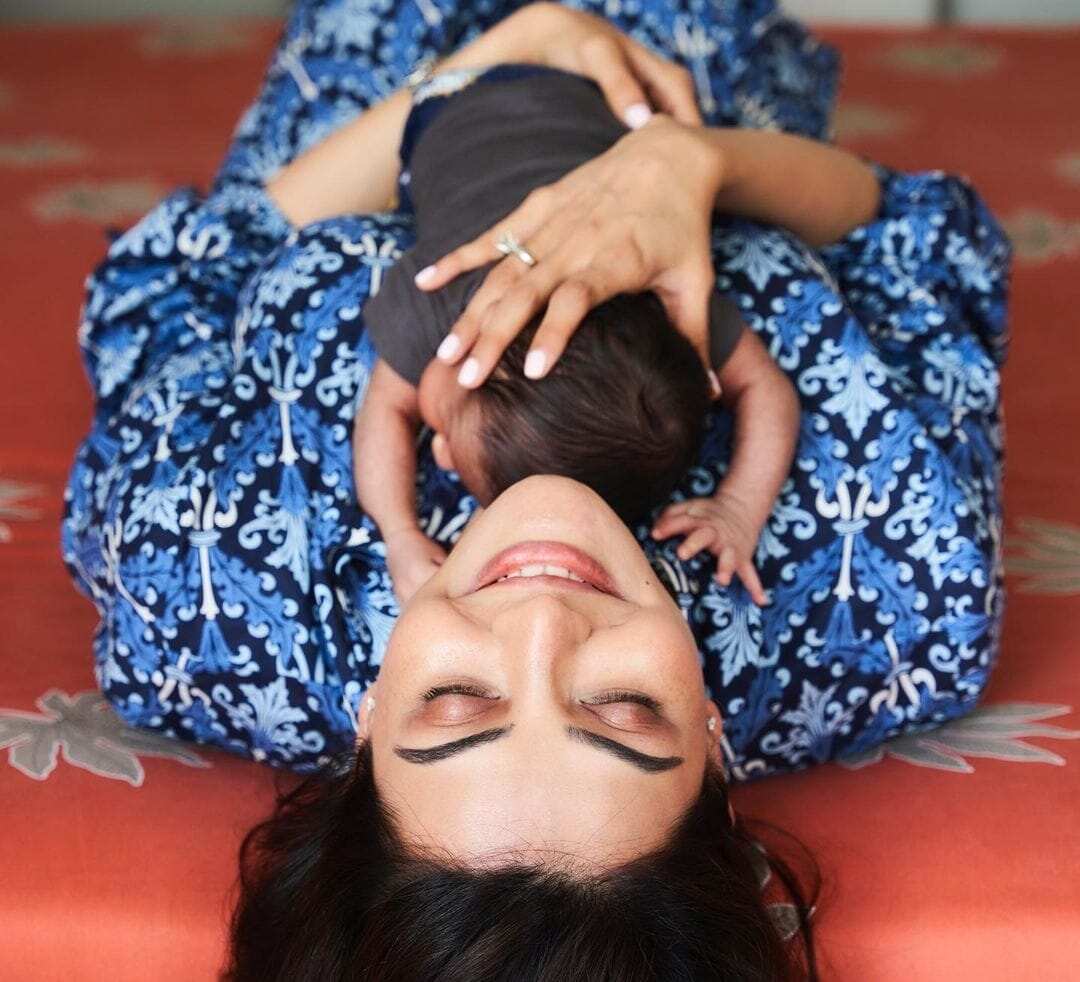 Kajal Aggarwal
For Kajal Aggarwal, this mother's day is extra special. She and her husband had welcomed a baby boy this April, and the actress penned a beautiful note to her son while sharing a heartwarming picture with him. She wrote that the moment she held him in her arms, she knew she was in love forever and that she is looking forward to many firsts with her first born, praying that he grows up to be strong, sweet, patient, courageous and kind. Check out her entire emotional note here.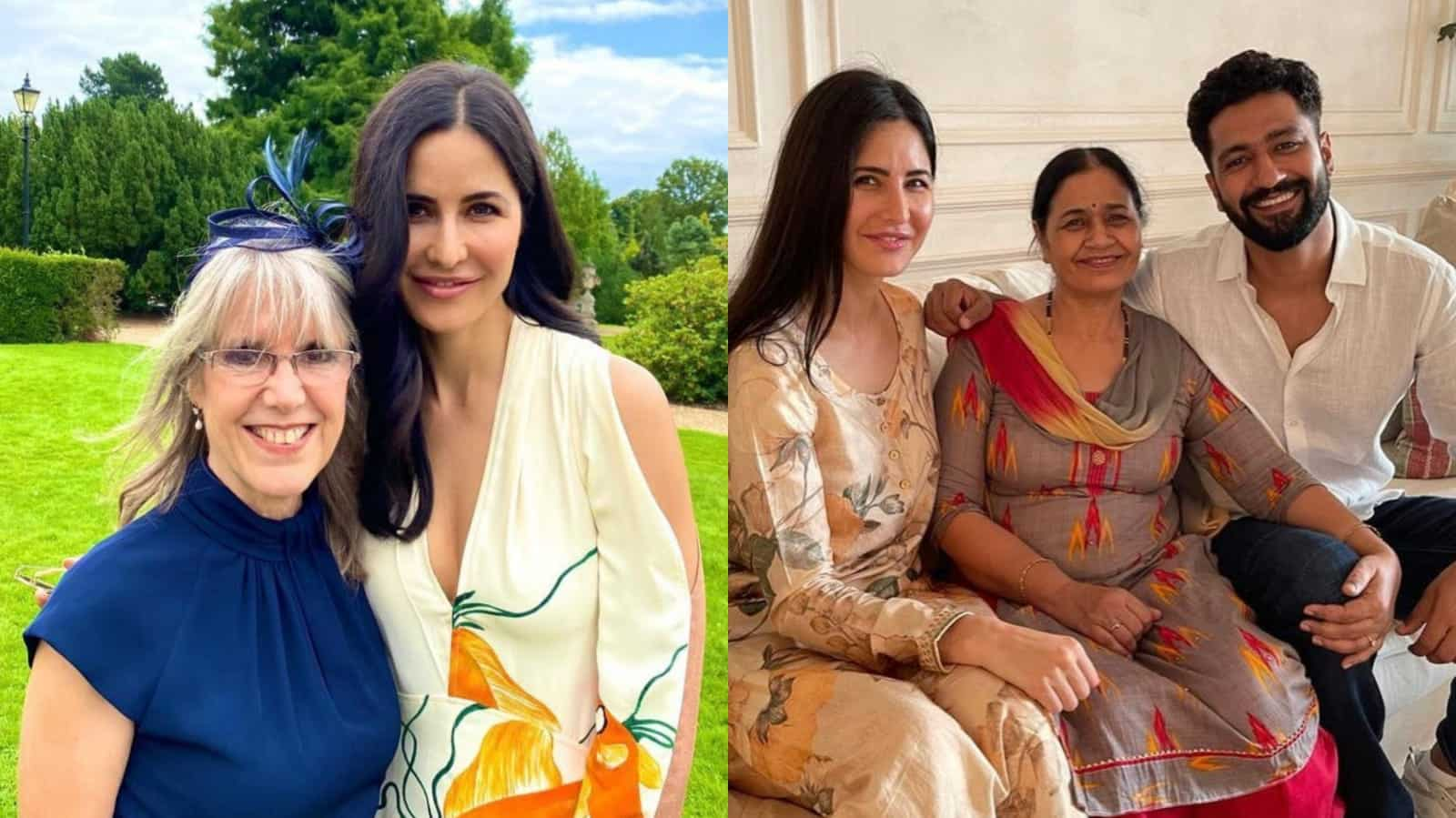 Katrina Kaif
Katrina Kaif celebrates her first Mother's Day this year after her wedding to Vicky Kaushal. The actress posted photographs of both her mother and her mother-in-law, wishing them a "Happy Mother's Day."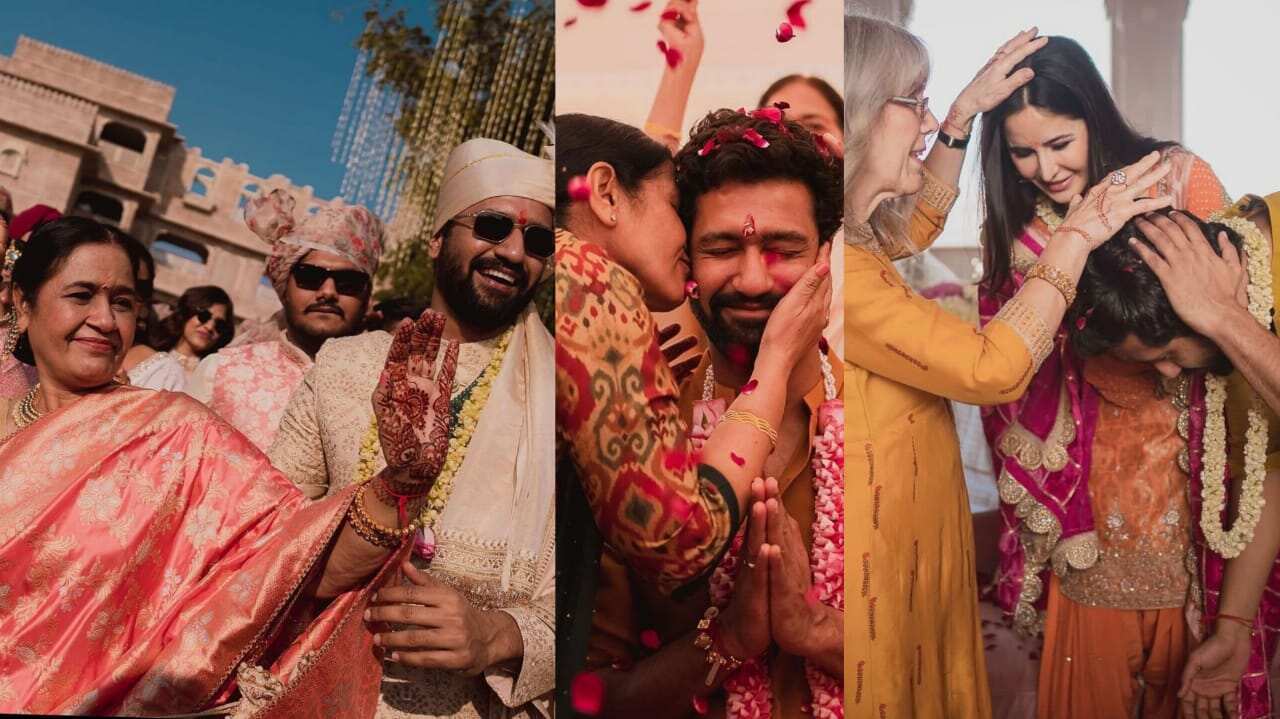 Vicky Kaushal
Vicky Kaushal also followed Katrina's suit, mentioning both his mom and mom-in-law in his mother's day posts. The actor unveiled some unseen glimpses from his wedding, which featured the two women.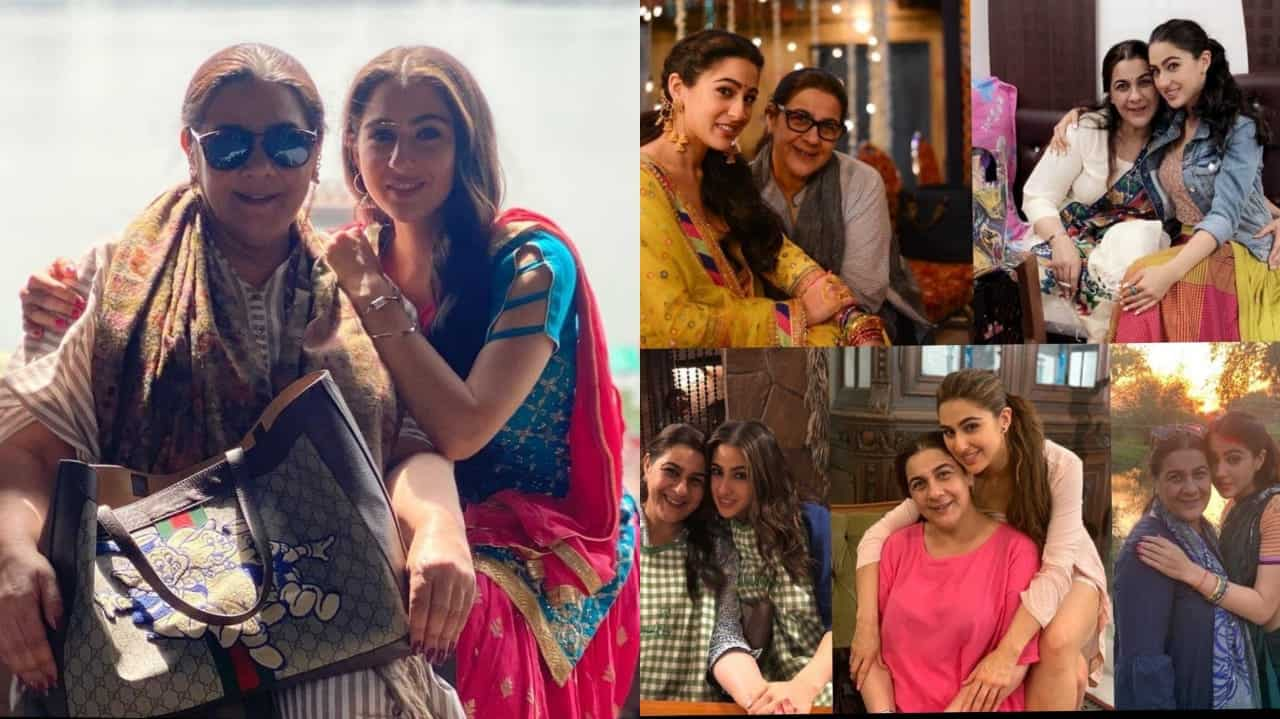 Sara Ali Khan
Sara Ali Khan included a delightful poem while sharing a post dedicated to her mother. It reads, "Happy Mother's Day Mummy👩‍👧🐣🐥
Loved you since I was in your tummy 🤰
P.S I love the fact that you've visited every set of mine ❤️
To make you proud is why I try to shine ✨".
Mohanlal
Mohanlal too celebrated the day with a post dedicated to his mother. The black and white photo saw the actor with his head on his mom's shoulder.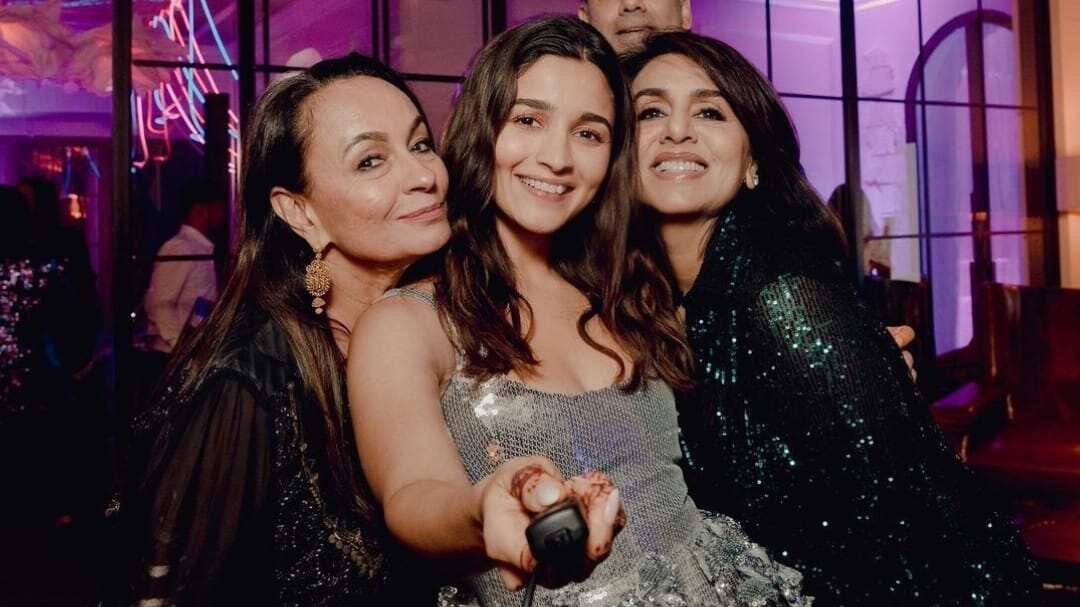 Alia Bhatt
Alia Bhatt has a lot to celebrate this year. The Brahmastra star recently married Ranbir Kapoor, and she made sure to include her mother-in-law Neetu Kapoor in her Mother's Day wishes too. Bhatt posted a photograph of her mother, Soni Razdan, and Neetu. The post was captioned, "My beautiful beautiful mothers 💛💜Happy Mothers Day - ALL DAY EVERYDAY!".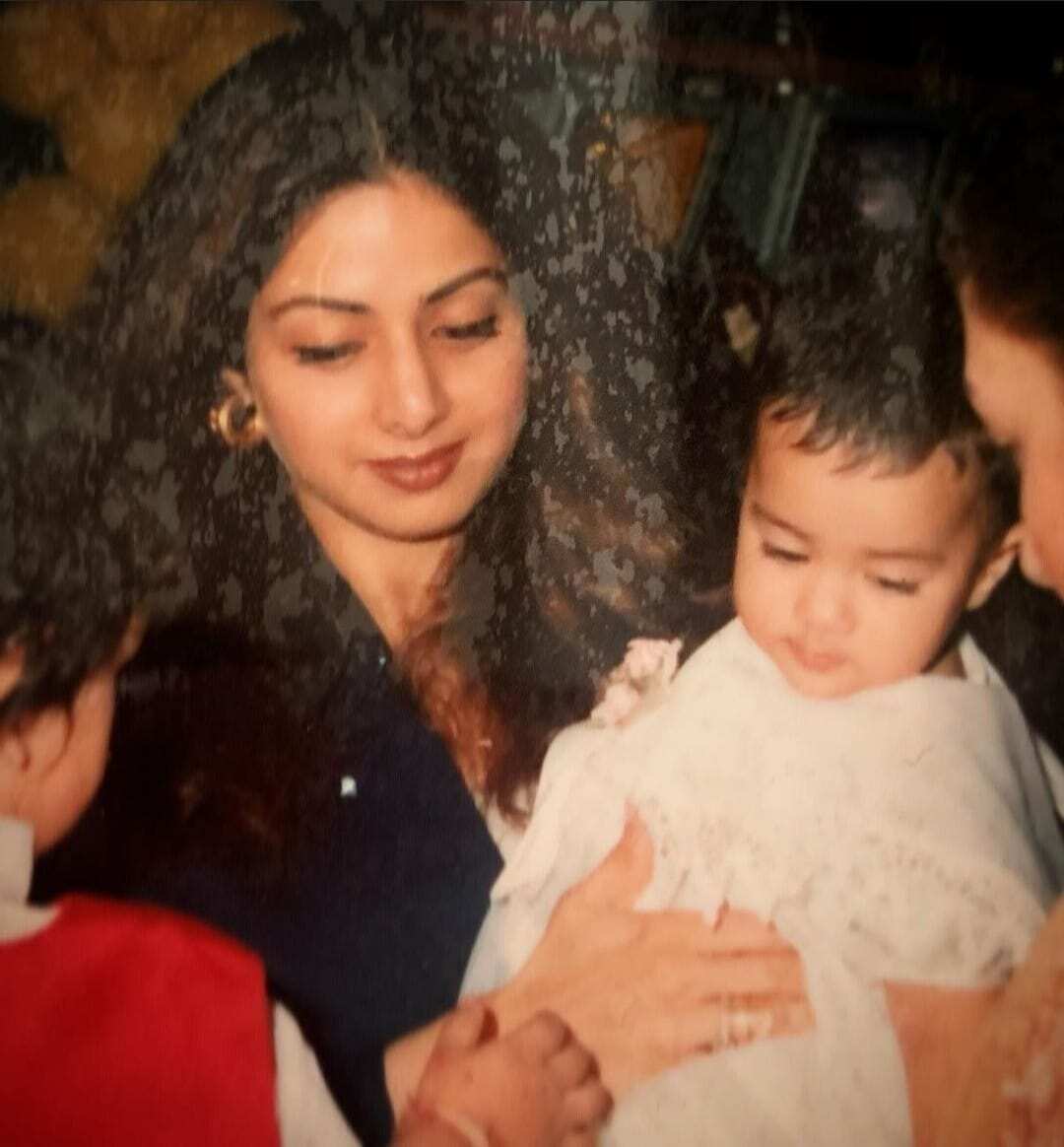 Janhvi Kapoor
Janhvi Kapoor poured her heart into her Mother's Day post with a moving tribute to the late Sridevi. Posting an old picture of her younger self with her mother, Kapoor wrote, "Even in your absence, I feel your love everyday. Even in your absence, you're the best mother in the world. love u ❤️".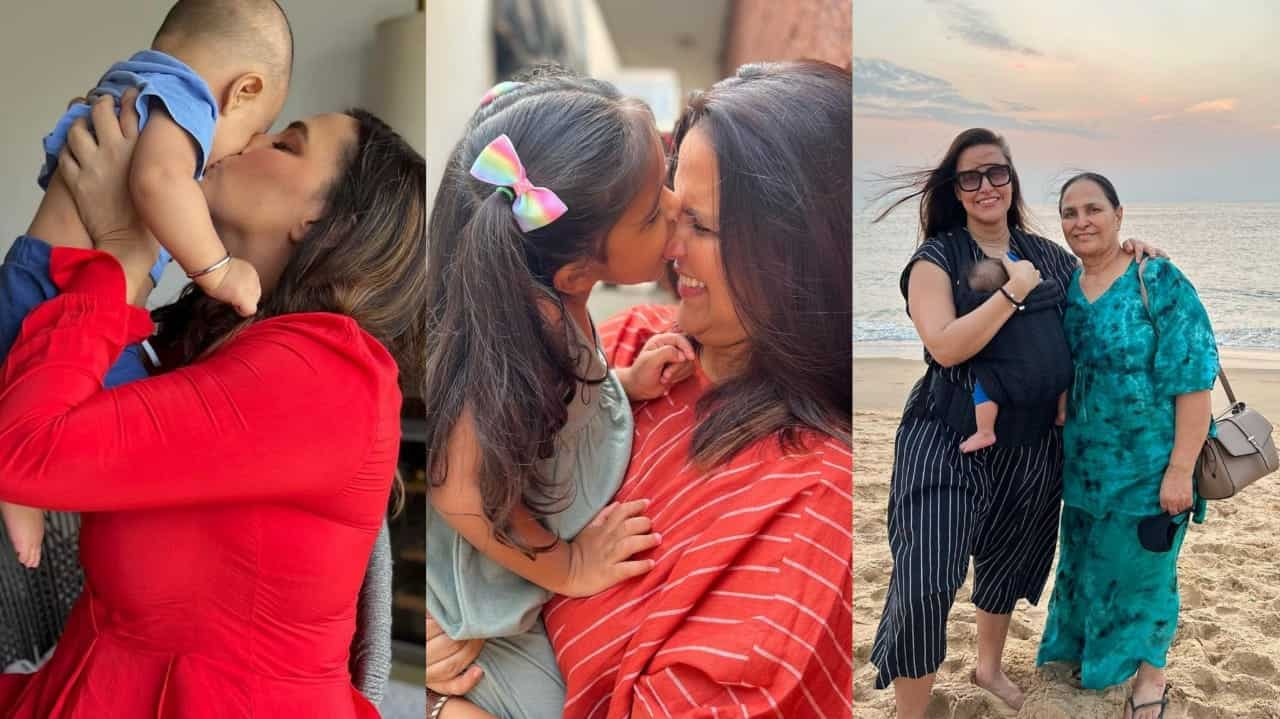 Neha Dhupia
Neha Dhupia is mother to two young children. In her mother's day post, the A Thursday star shared pictures of her children as well as her mother, captioning it, "There ain't no hood like motherhood … ♥️🧿 @mehrdhupiabedi @babsdhupia @guriqdhupiabedi".
Last Updated: 08.07 AM, May 08, 2022