PHOTOS: Celebrate Ranveer Singh's birthday with these unforgettable looks from his quirky look book
The actor will next be seen in Netflix's Ranveer VS Wild with Bear Grylls, which premieres on July 8.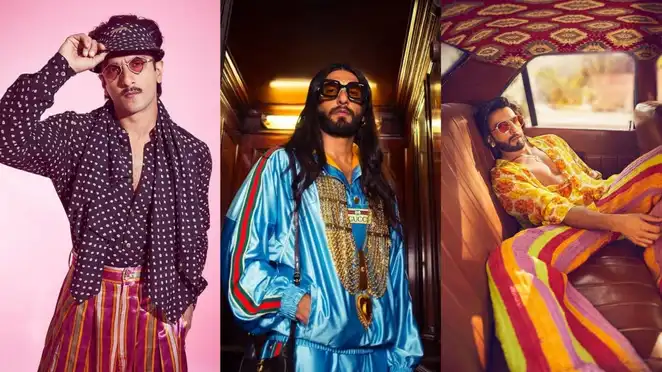 Happy Birthday Ranveer Singh: Look back at some of the star's most daring outfits from his quirky closet
Ranveer Singh has earned himself the title of a chameleon in Bollywood for his enviable ability to transform himself for any role he takes up. But his acting prowess is not the only thing which have caught fans' eyes. The actor is well known to push the envelope when it comes to his fashion choices, wowing fans with his wonderfully quirky looks. The star turns a year older today, and what better way to celebrate his unique sense of style than with a look back at some of his quirkiest outfits.
Instagram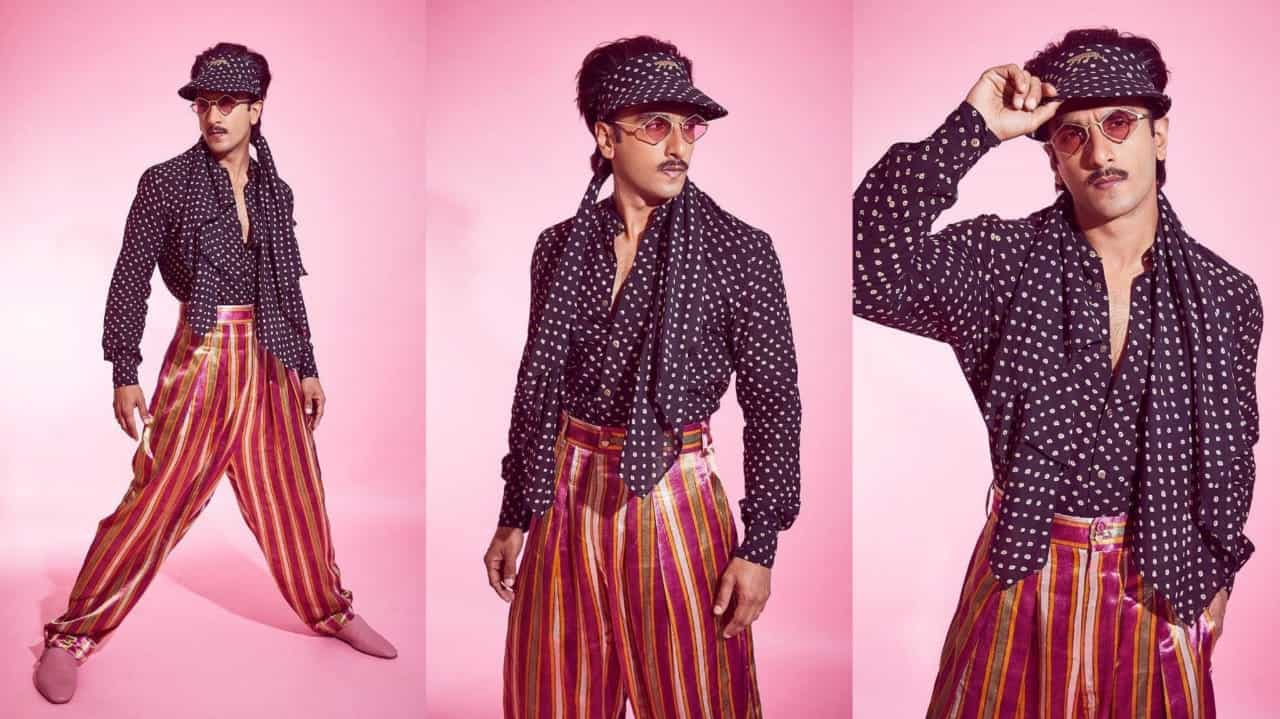 Ranveer Singh's zany combo of stripes and spots
Ranveer Singh is never one to shy away from mixing and matching the kind of fits that seem to be at odds with one another. But the star always makes them work in his favour. Pairing a black and white polka dotted shirt with a matching visor, the actor chose a pair of shiny, colourful striped pants to go with it. And surprisingly, the combo worked on him delightfully.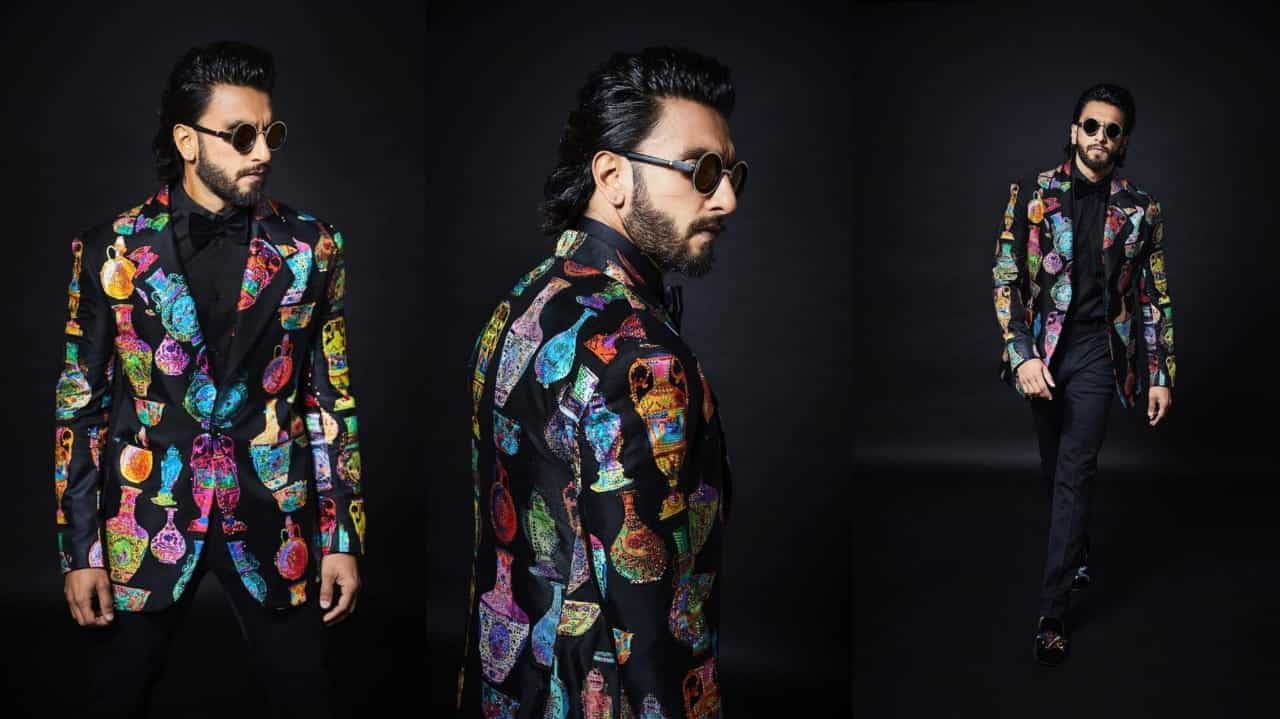 Ranveer Singh slaying in Versace
Ranveer Singh has proved himself to be nothing short of a fashion icon in Bollywood, serving up looks from some top international brands. In this Versace suit, Ranveer stuns with a black on black ensemble, with a dash of colour on its highly detailed, gorgeous blazer. His uber cool sunglasses just elevates this sophisticated look.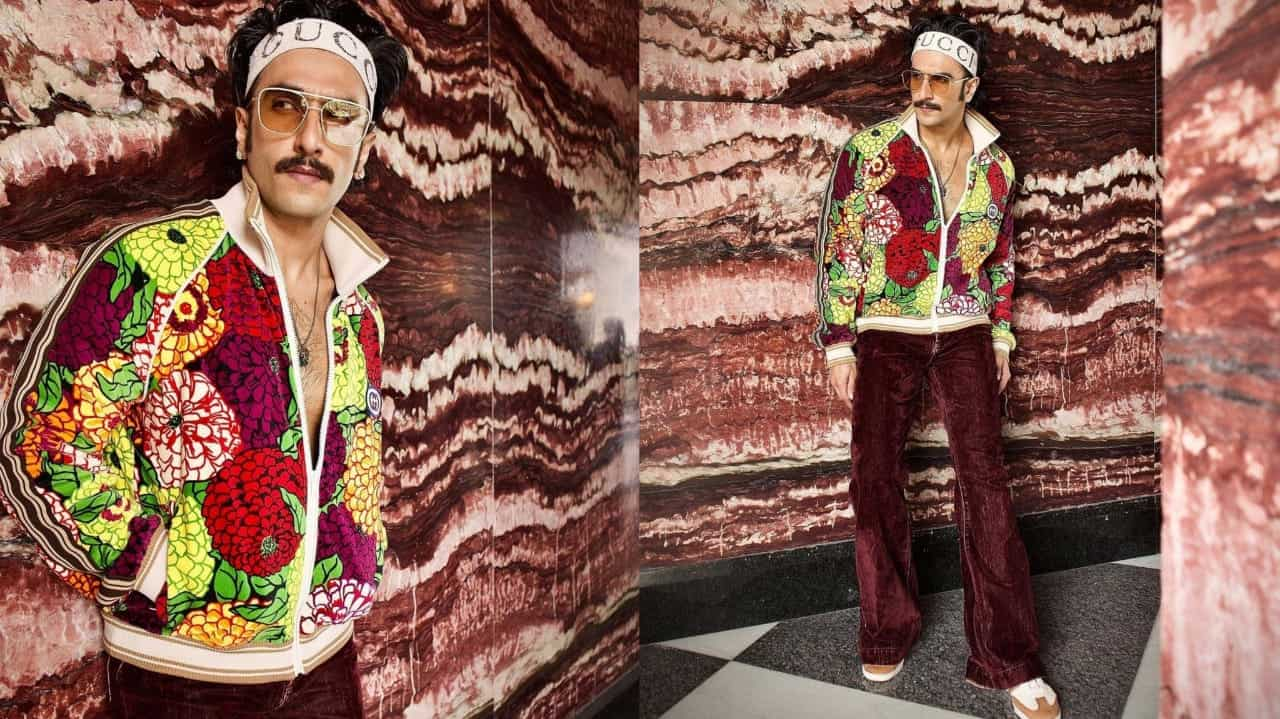 Ranveer Singh rocking florals
Ranveer Singh's floral look just cinches that there is literally nothing he doesn't look good in. The star paired his colourful floral printed jumper with a Gucci headband and sleek maroon slacks.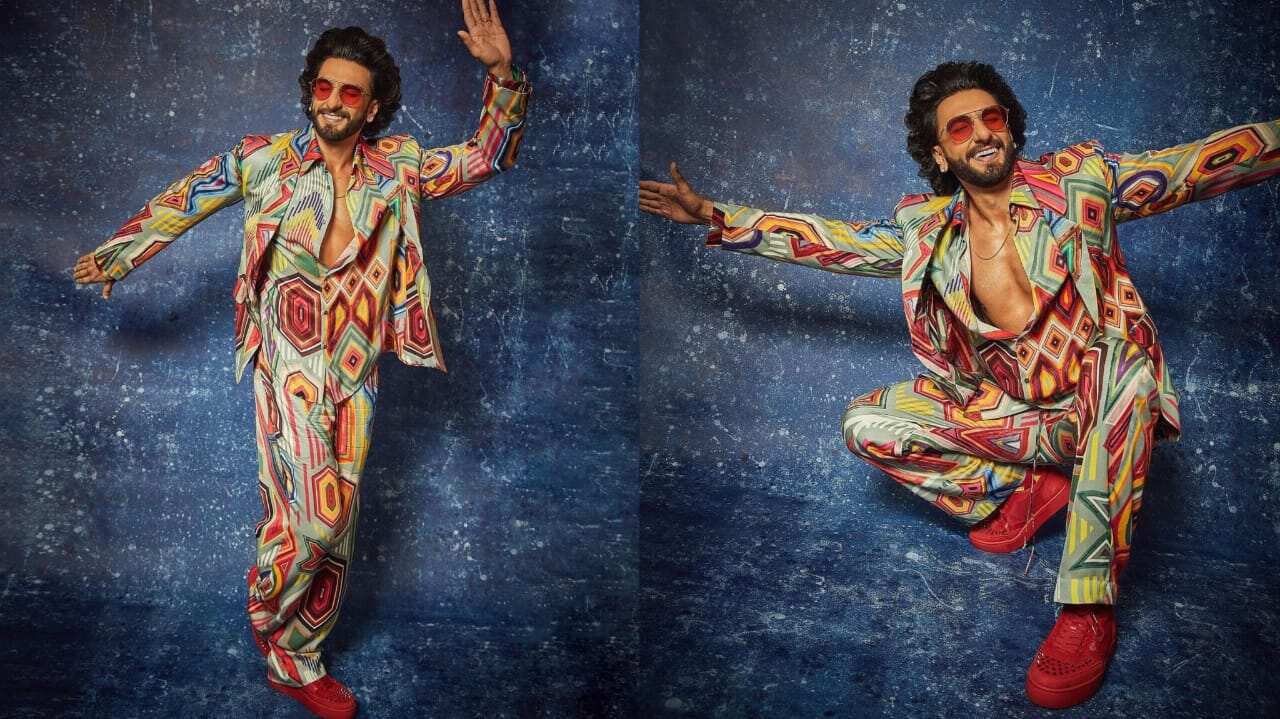 Ranveer Singh in a bright splash of colours
Ranveer Singh can pull off any colour under the sun, and this outfit is proof. An array of bright, vibrant colours in some dizzyingly lovely patterns, Ranveer's colourful suit seemed to mimic his wonderfully colourful personality.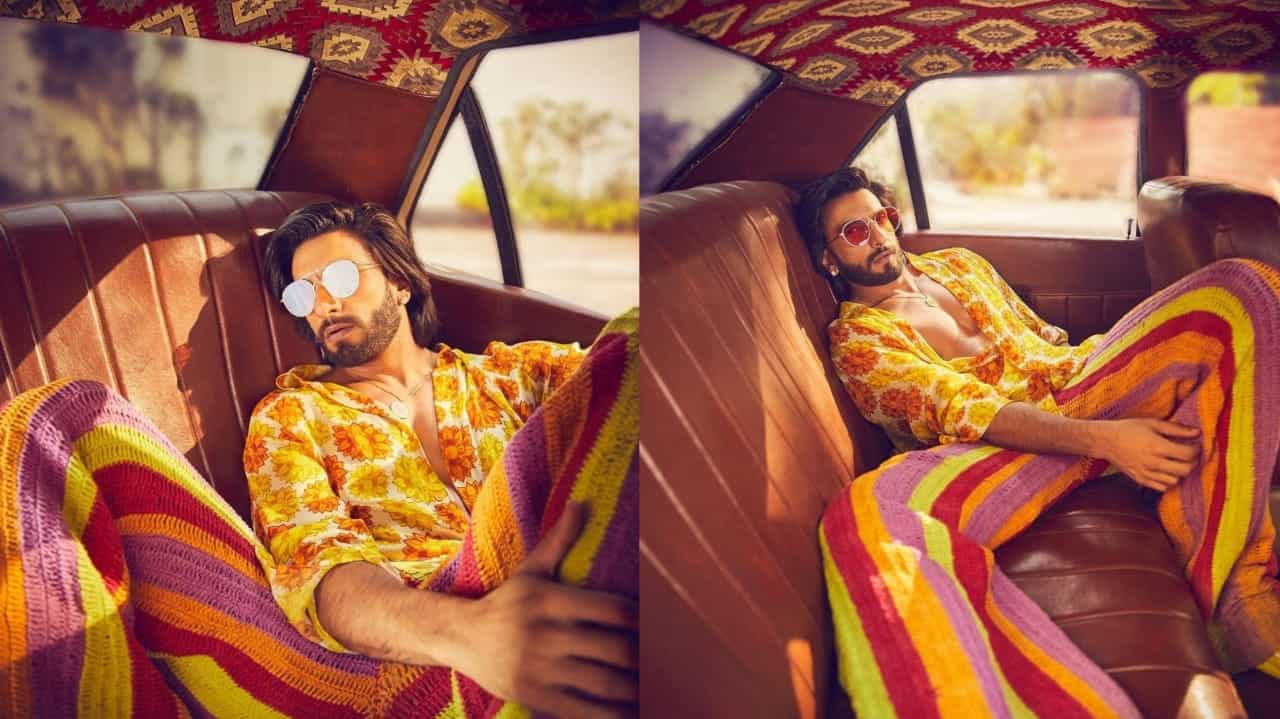 Ranveer Singh aptly dubs himself a 'Cassata'
Ranveer Singh seems to be well aware of his 'sweet' nature. Calling himself a 'Cassata', Ranveer shared this look on his Instagram. Sunny looking flowers adorned his shirt, while his slacks were a rainbow of warm colours.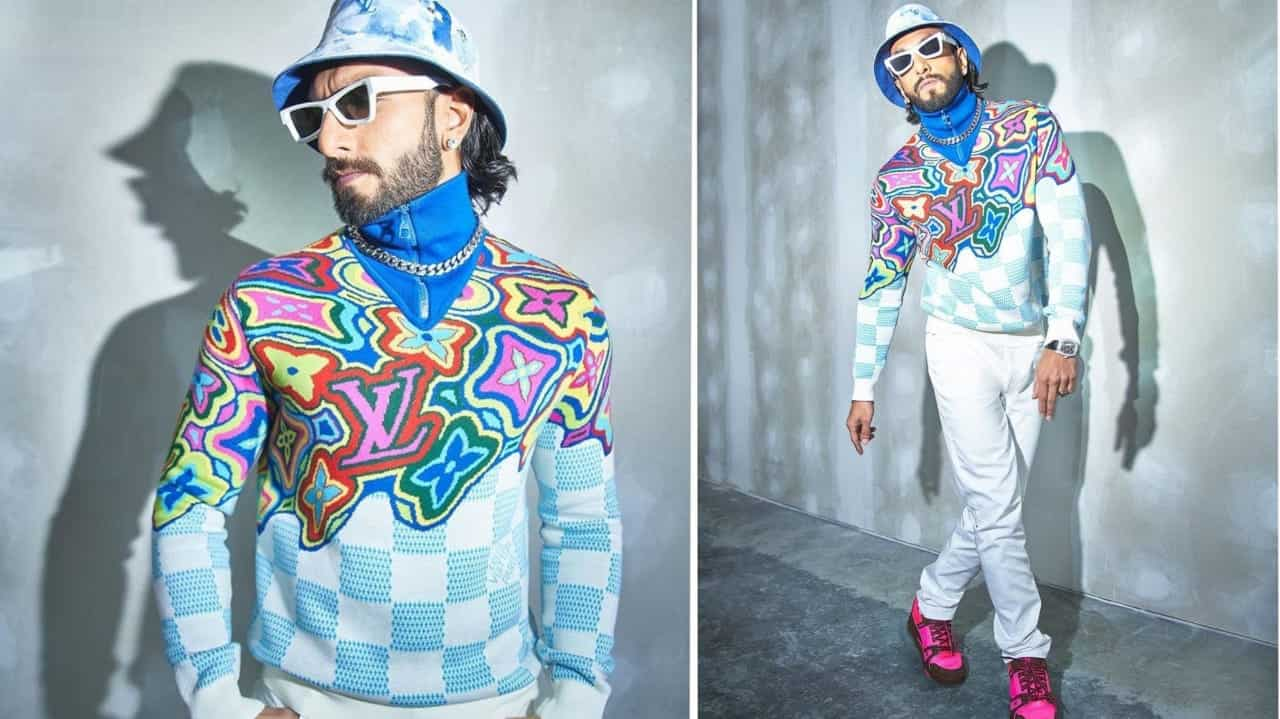 Ranveer Singh is all swag in Louis Vuitton
Ranveer Singh turns up the swag quotient with this Louis Vuitton look. A brightly coloured turtleneck, a funky hat and a pair of cool glasses to tie it all together, Ranveer's is certainly a showstopper in this look.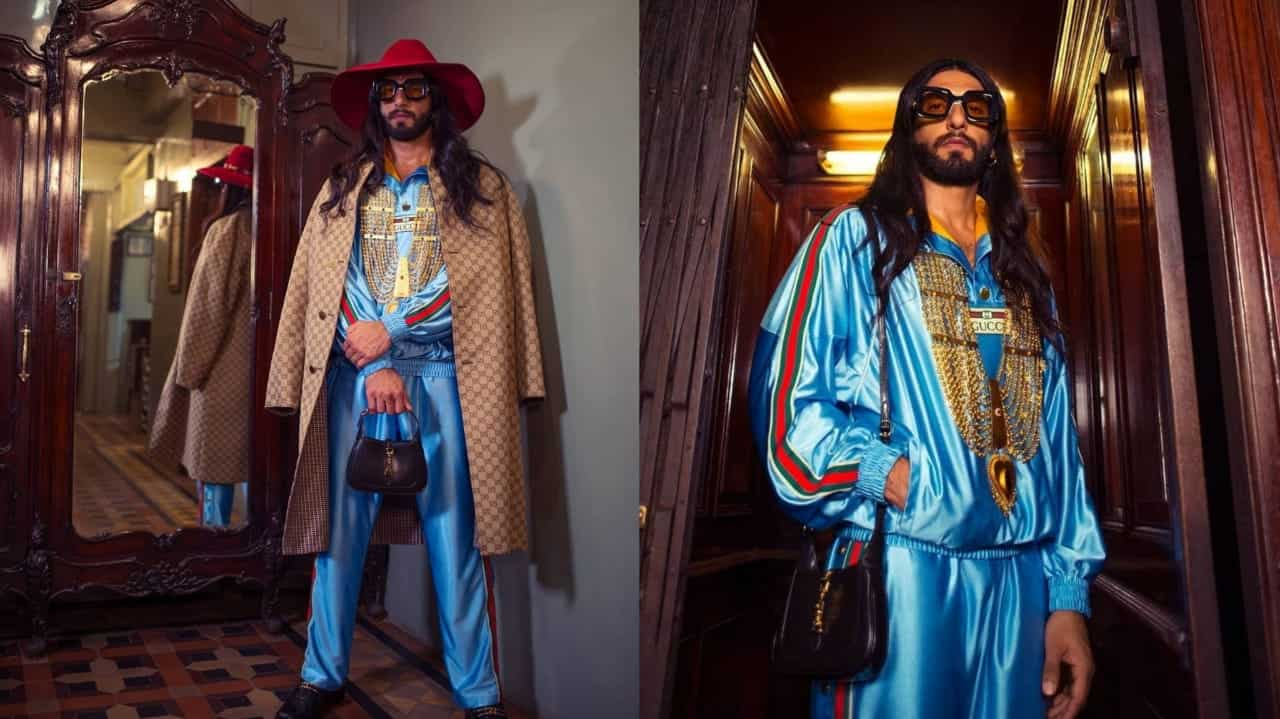 Ranveer Singh serving style and sophistication
Ranveer Singh looked as regal as ever, upping the 'bling' quotient with this look. Letting his long locks run free, Ranveer adorned an awe inspiring chain and a gorgeous purse with his outfit. A deep red hat and stylish coat also made for lovely accessories.
Last Updated: 12.55 PM, Jul 06, 2022