PHOTOS: It's all work and play for Archies star Suhana Khan in Ooty
Archies, directed by Zoya Akhtar, is set to premiere on Netflix in 2023.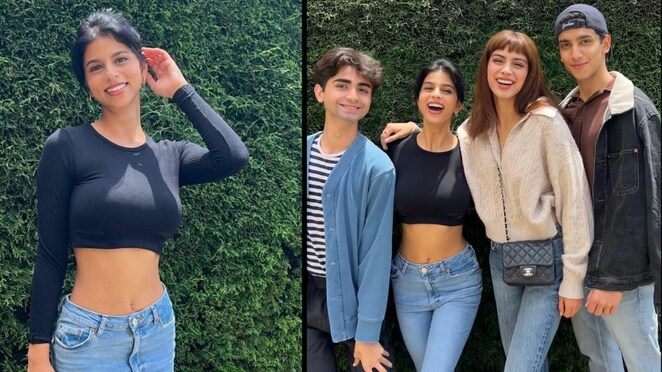 Suhana Khan
Bollywood superstar Shah Rukh Khan's daughter Suhana Khan is gearing up for her big Bollywood debut with the forthcoming Netflix flick Archies. Khushi Kapoor and Agastya Nanda will also make their debuts in this film, directed by Zoya Akhtar. Suhana has been updating her fans with photos from the sets and some candid moments with co-actors. She has recently posted a few more images, posing stunningly for the camera. These images are sure to leave you awestruck. Check them out:
Instagram
Last Updated: 12.37 PM, Jun 03, 2022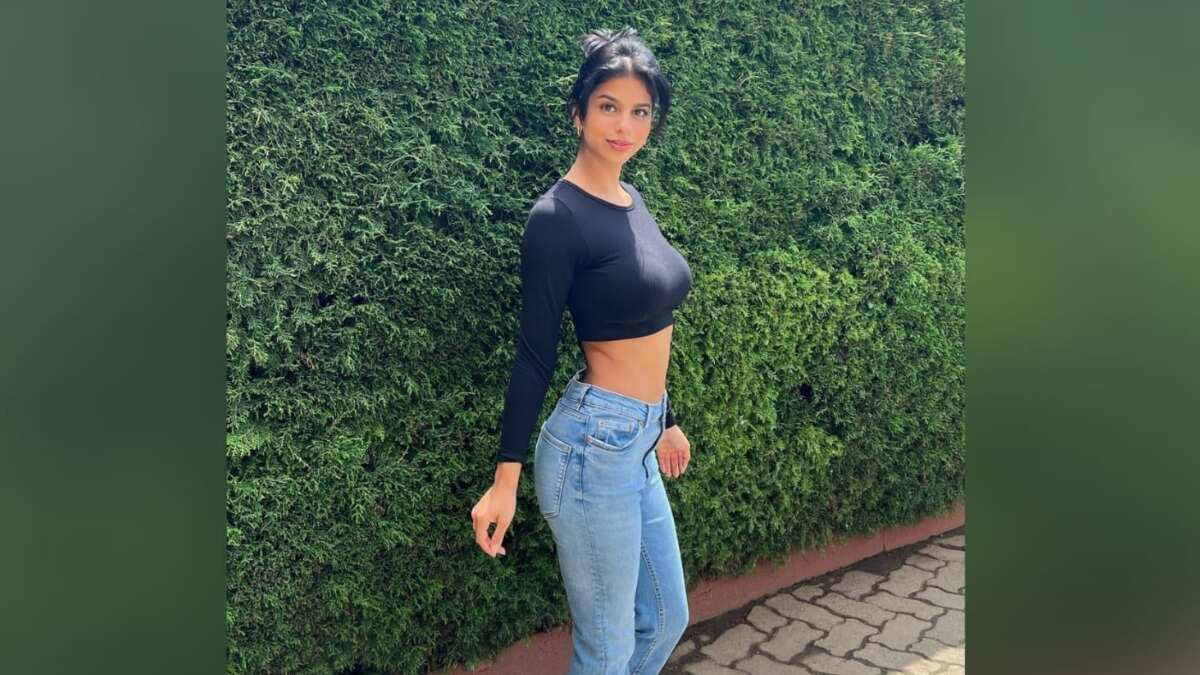 Suhana Khan looks very pretty
Suhana Khan looks adorable in her new attire in Ooty where she is currently shooting for her debut film, Archies.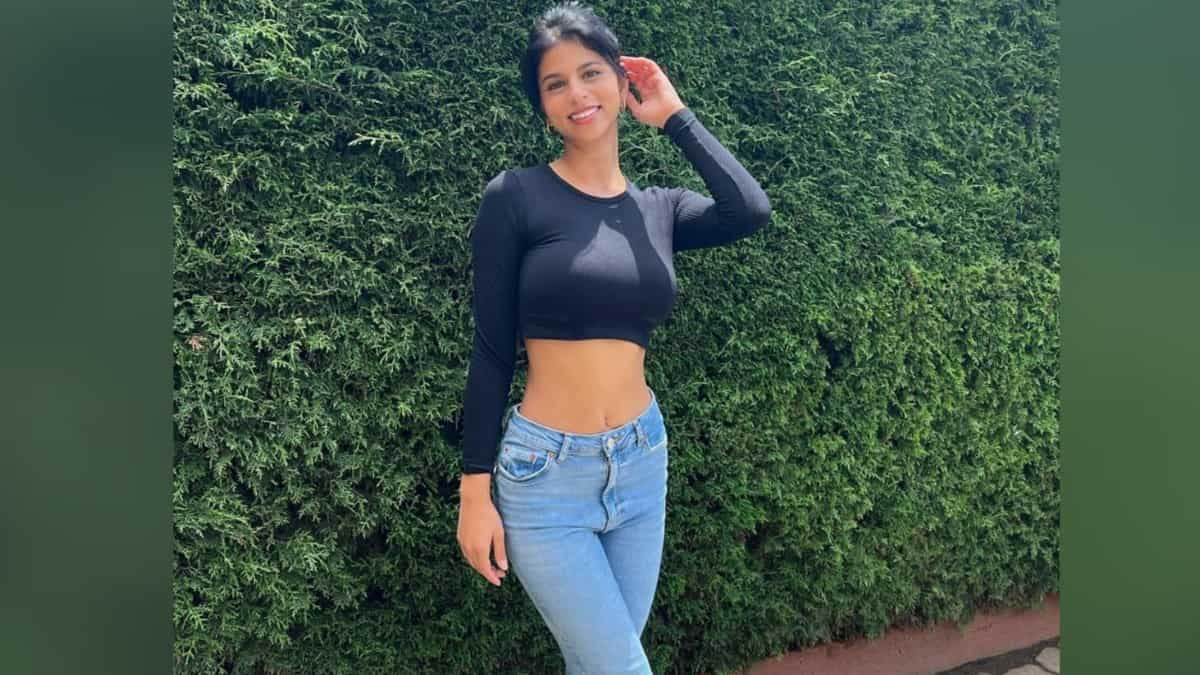 Suhana Khan looks trendy
Her attire consists of a lovely black crop top with long sleeves and blue denim pants. The actress wore little makeup as she posed against a green backdrop of a garden.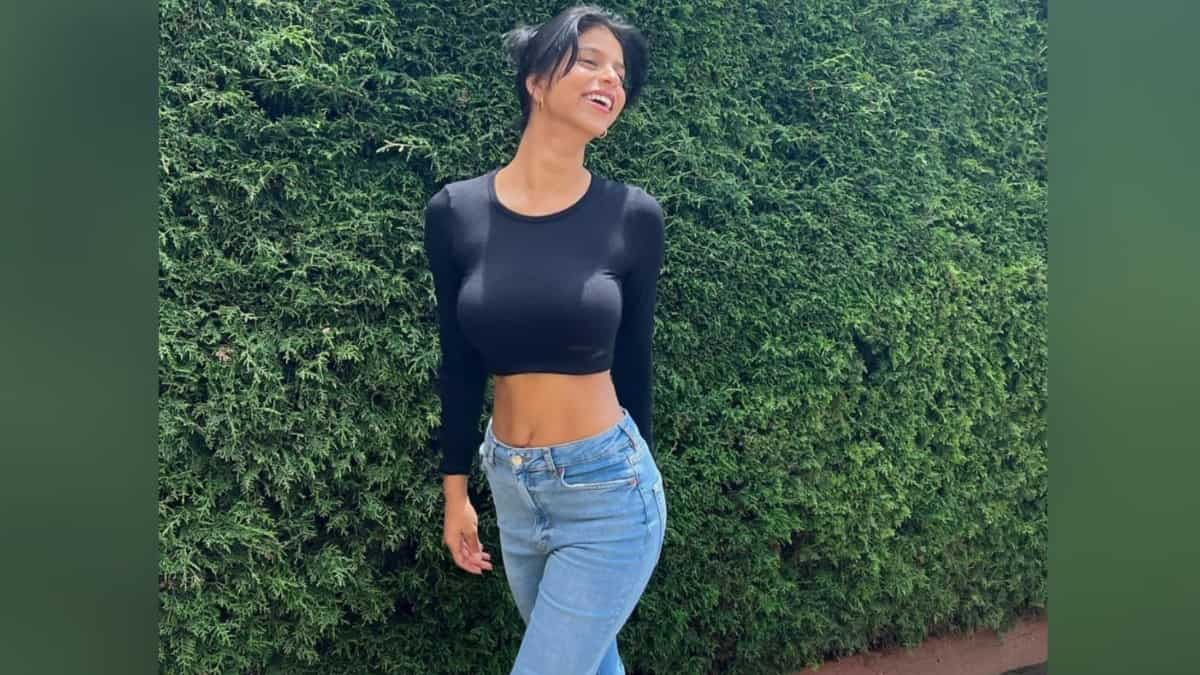 Suhana Khan looks lovely in this sunkissed picture
Suhana Khan looks quite fashionable in this attire. She will make her debut with Zoya Akhtar directorial, Archies with other star kids like Agasthya Nanda and Khushi Kapoor.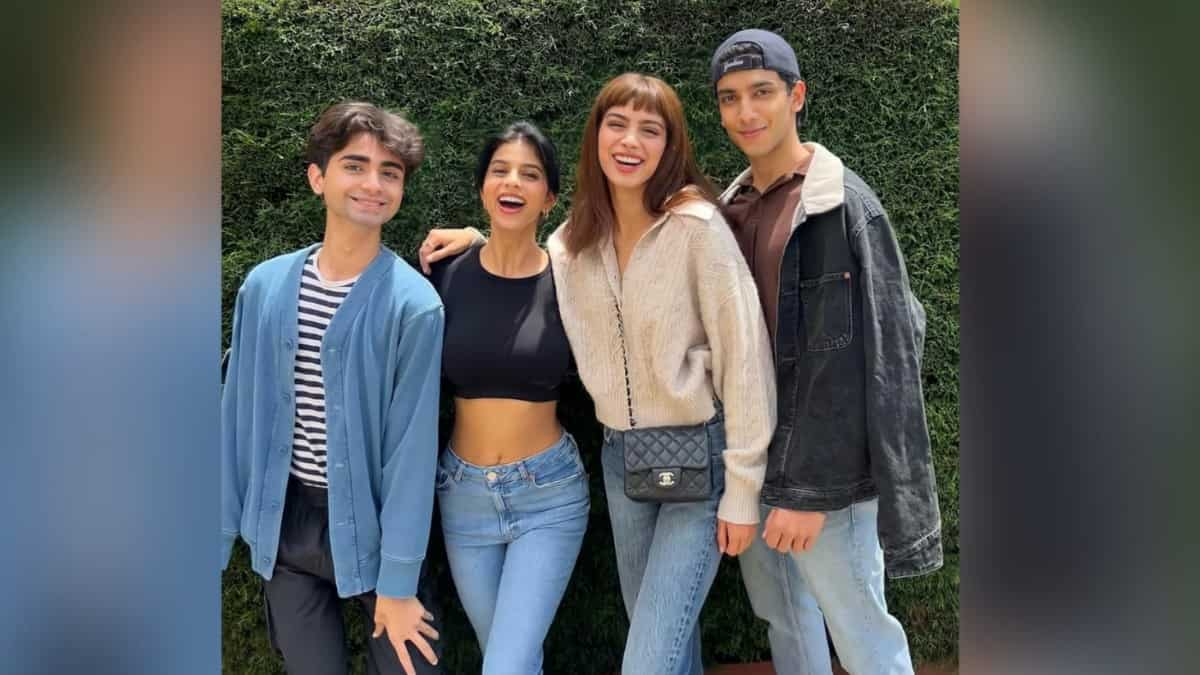 Suhana Khan with her Archies co-stars
Suhana posted a photo of herself with Archies co-stars Yuvraj Menda, Khushi Kapoor, and Vedang Raina. She is all smiles.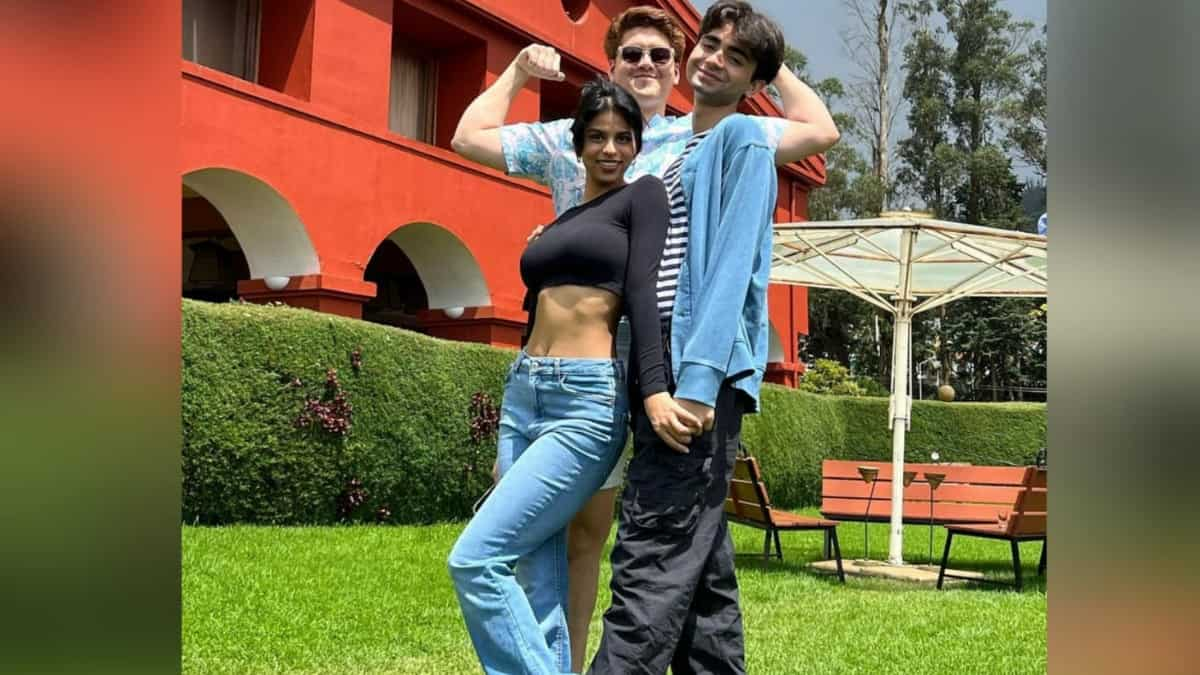 Suhana Khan is having fun with her friends
Suhana shared the photo with her friend Yuvraj from the sets of Archies. The film is expected to release on Netflix next year.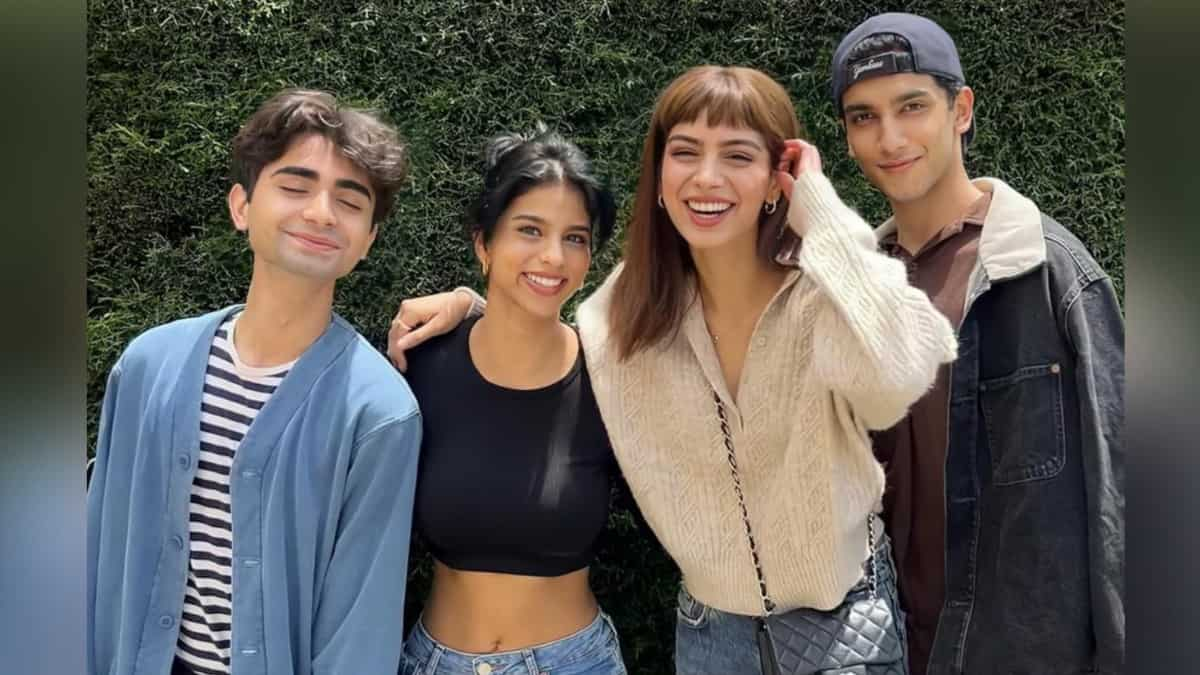 Suhana Khan looks all happy with her Archies co-stars
Khushi Kapoor also took to Instagram to share a photo with her co-star, which included Yuvraj, Vedang. She seems to be making lot of memories during her shoot time in Ooty. She captioned the photo "Ooty."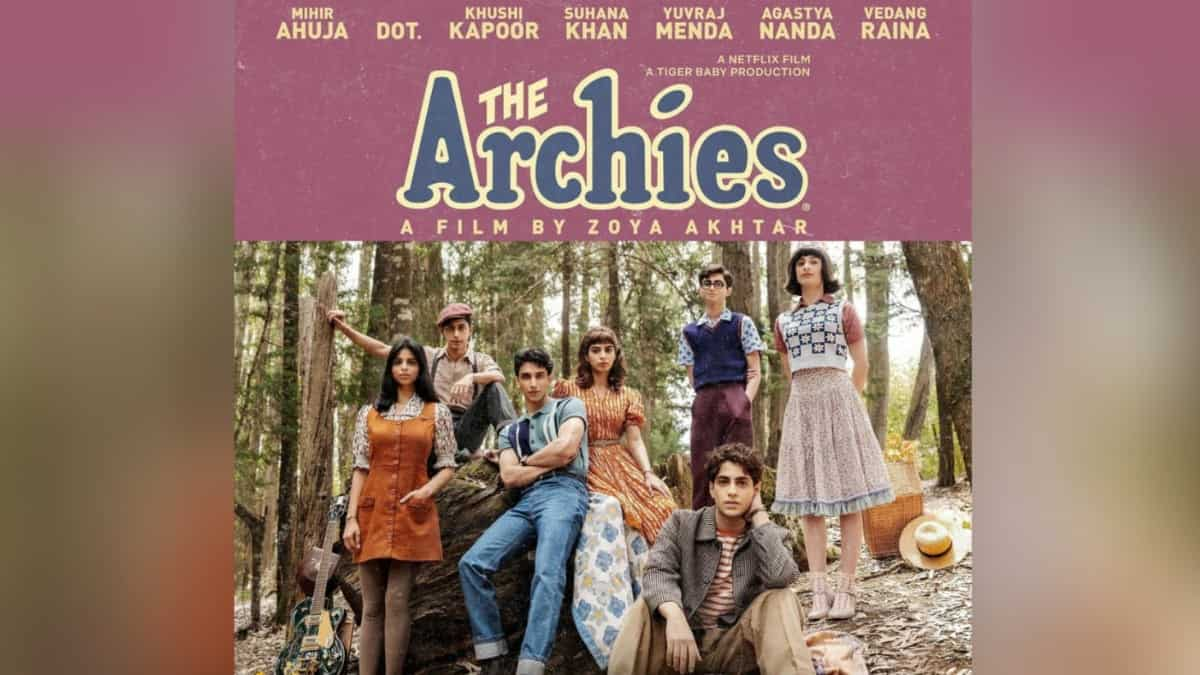 The Archies
The Archies film is Zoya Akhtar's adaptation of the renowned Archies comic book franchise. The cast includes Khushi Kapoor, Suhana Khan, Agastya Nanda, Mihir Ahuja, Vedang Raina, Yuvraj Menda, and DOT. The film is scheduled to release only on Netflix in 2023.
Last Updated: 12.37 PM, Jun 03, 2022