PHOTOS: Sanya Malhotra is straight out of fashion dreams as she promotes HIT The First Case
PHOTOS: Sanya Malhotra is straight out of fashion dreams as she promotes HIT The First Case
Sanya Malhotra keeps up with the latest fashion trends
Sanya Malhotra is always one of the best-dressed celebs in B-Town. When it comes to fashion, the actor understands how to present herself in the best possible light. This time, while promoting her forthcoming film, Sanya set benchmarks. Her Instagram account is filled with videos and photos from her fashion journals and her admirers are embracing it with open arms. HIT The First Case, a remake of the Telugu film of the same name, is set to hit theatres on July 15. She will appear on screen alongside Rajkummar Rao.
Instagram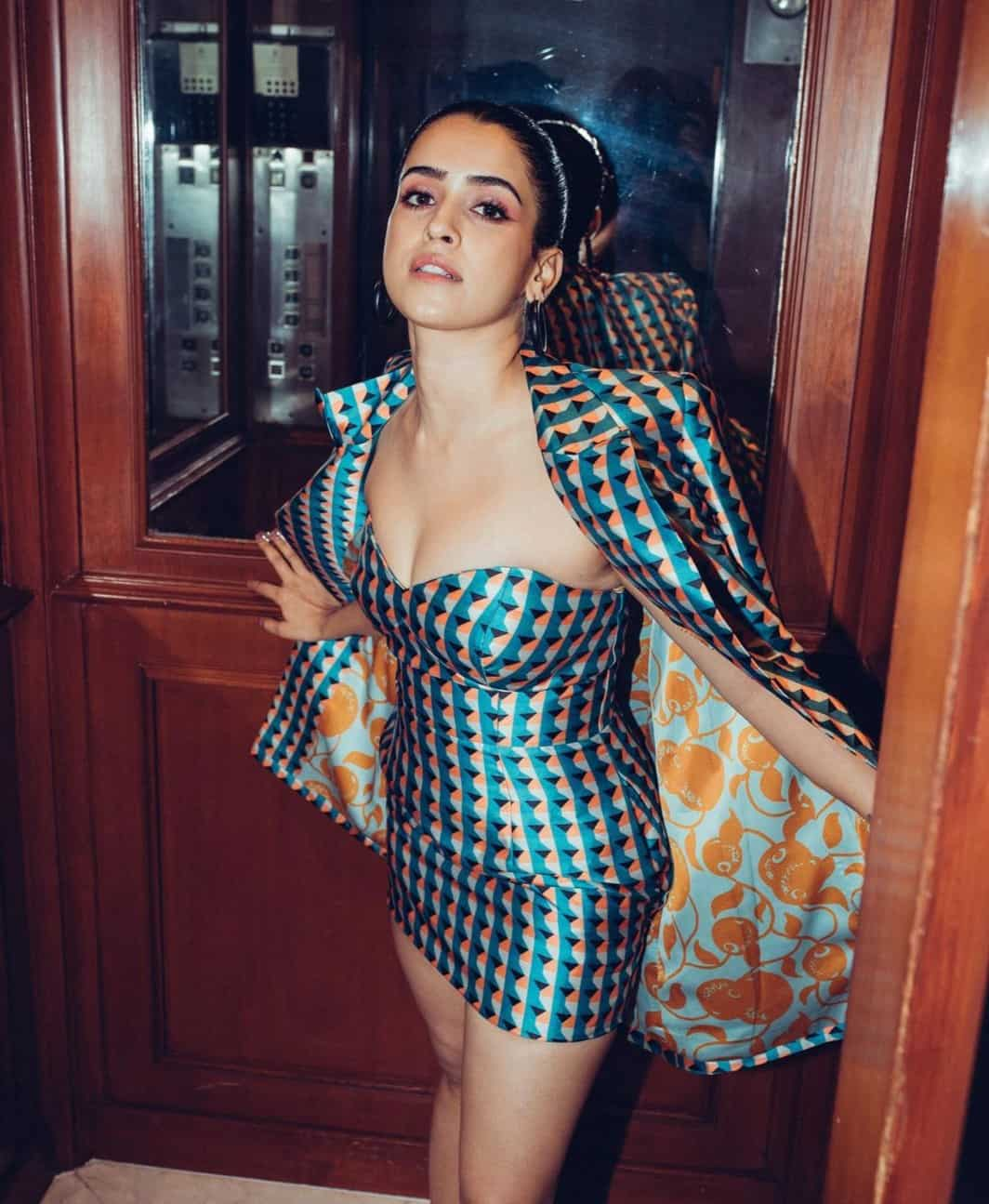 Sanya looks hot as ever
The actress, who was dressed by Allia Al Rufai, appeared lovely in an off-the-shoulder blue and orange attire. She also wore a jacket to add to the appearance. With the tidy bun, Sanya kept her makeup more natural.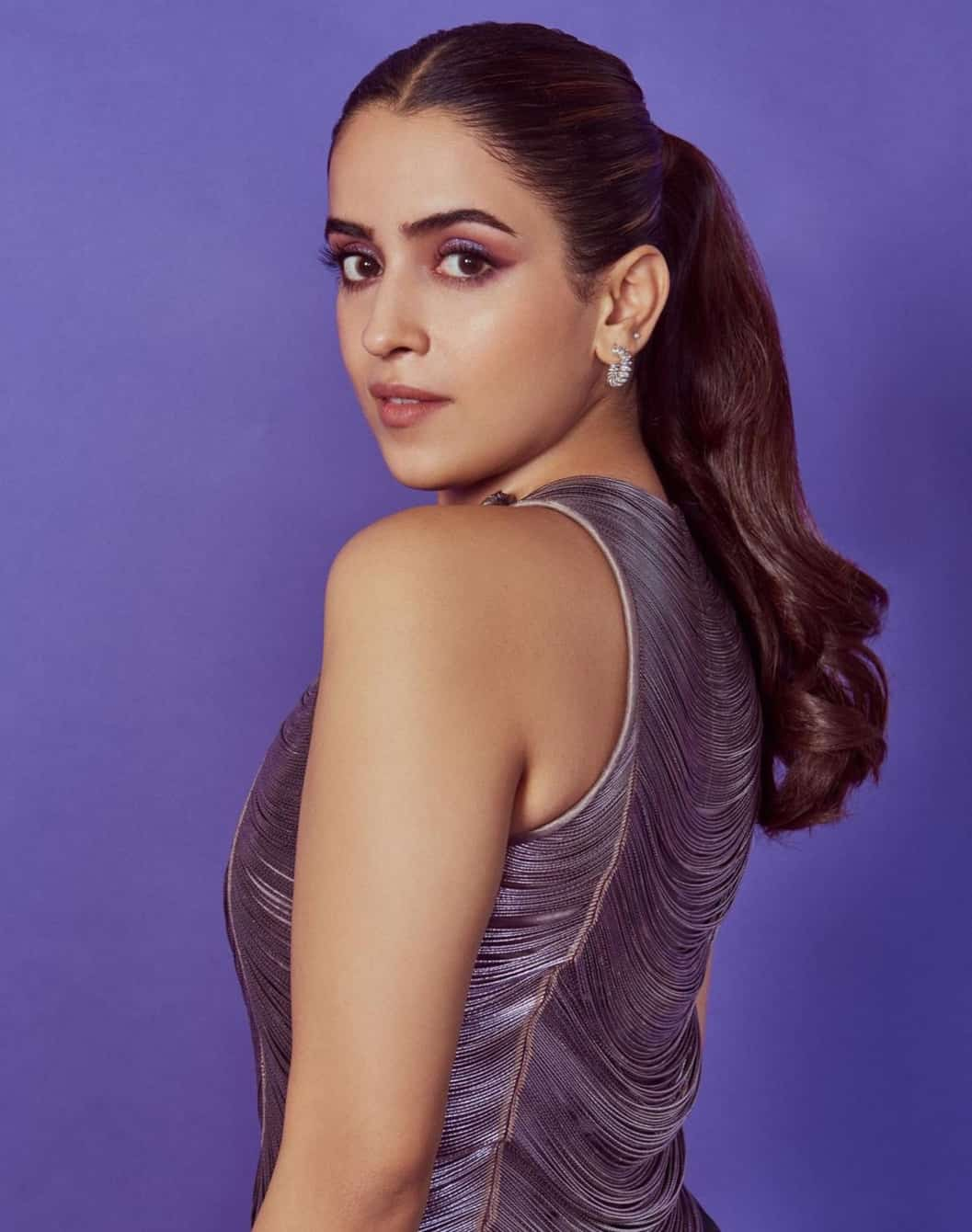 The actress looks perfect in purple
Sanya donned Rimzim Dadu's attire. She looked incredible in the purple top, which she paired with black pants. The actress kept her eye makeup on the purple side and rocked a neat high ponytail.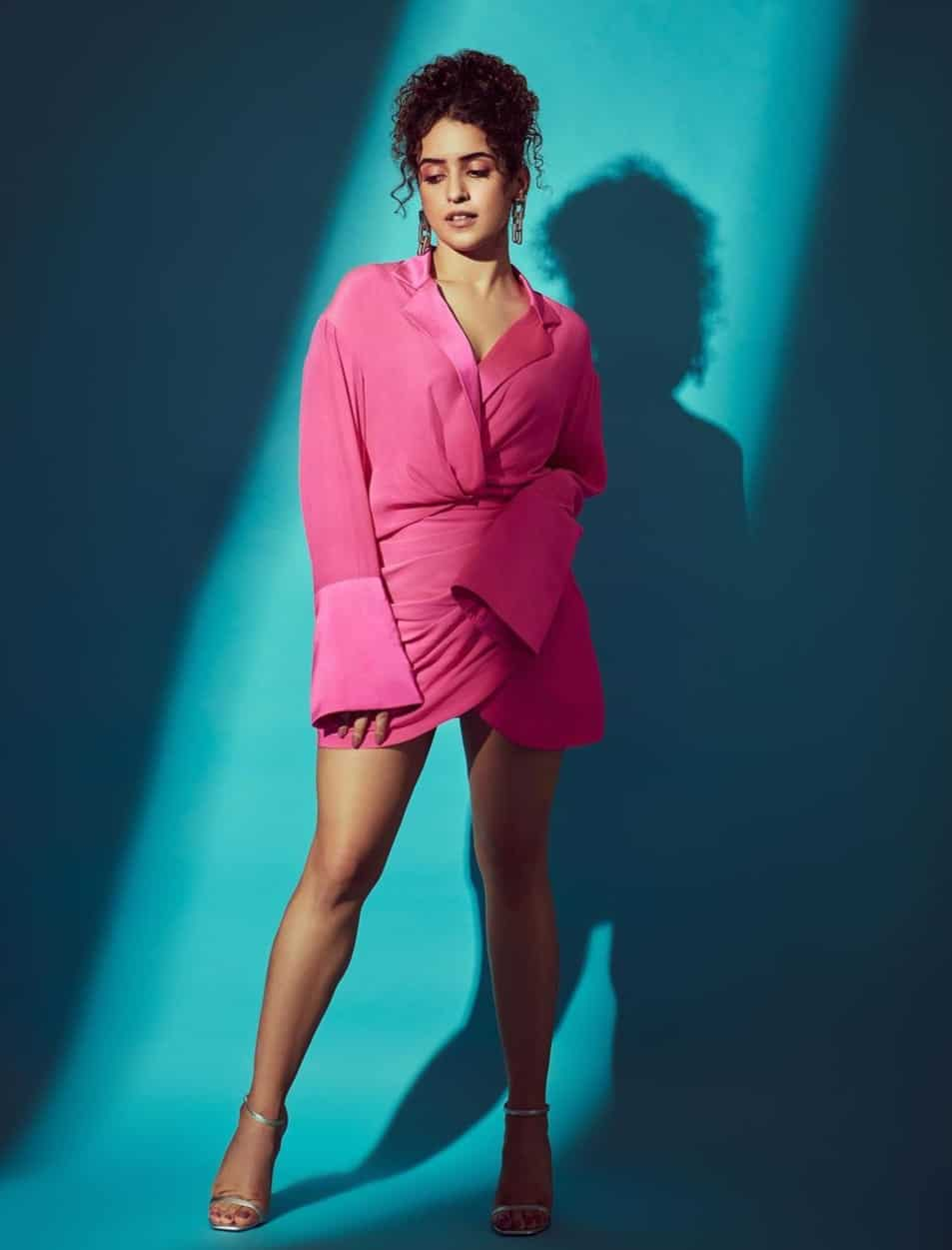 Sanya rocks her pink dress
Sanya looked breathtaking in her pink ensemble. She kept her outfit modest yet elegant by pulling her hair in a messy bun and wearing little jewellery.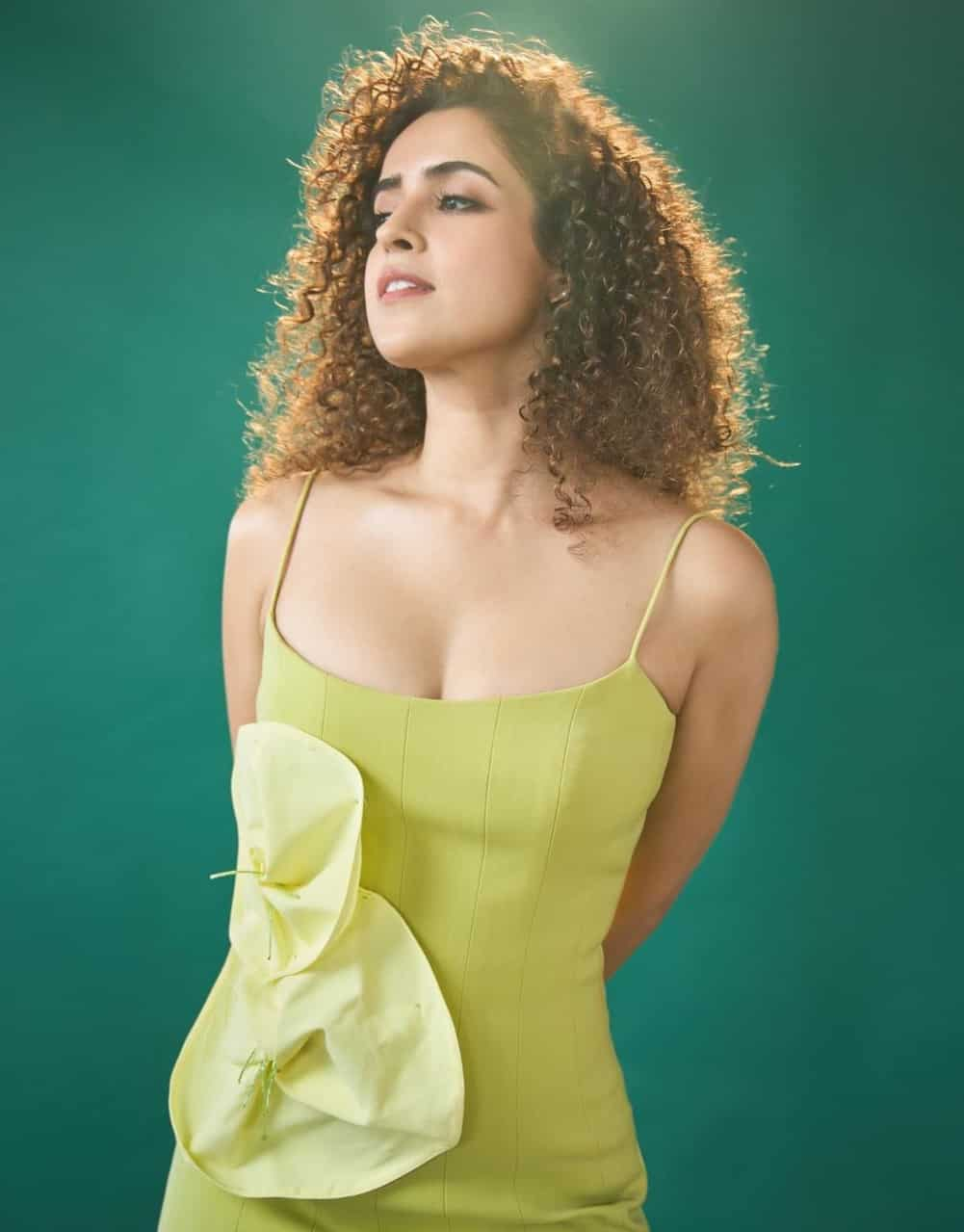 She looks stunning in green
The Dangal actress donned an RSR ensemble (Riti Rahul Shah). Her lemon green looks amazing and her makeup is more natural side. The front of the dress also had lovely flower petals.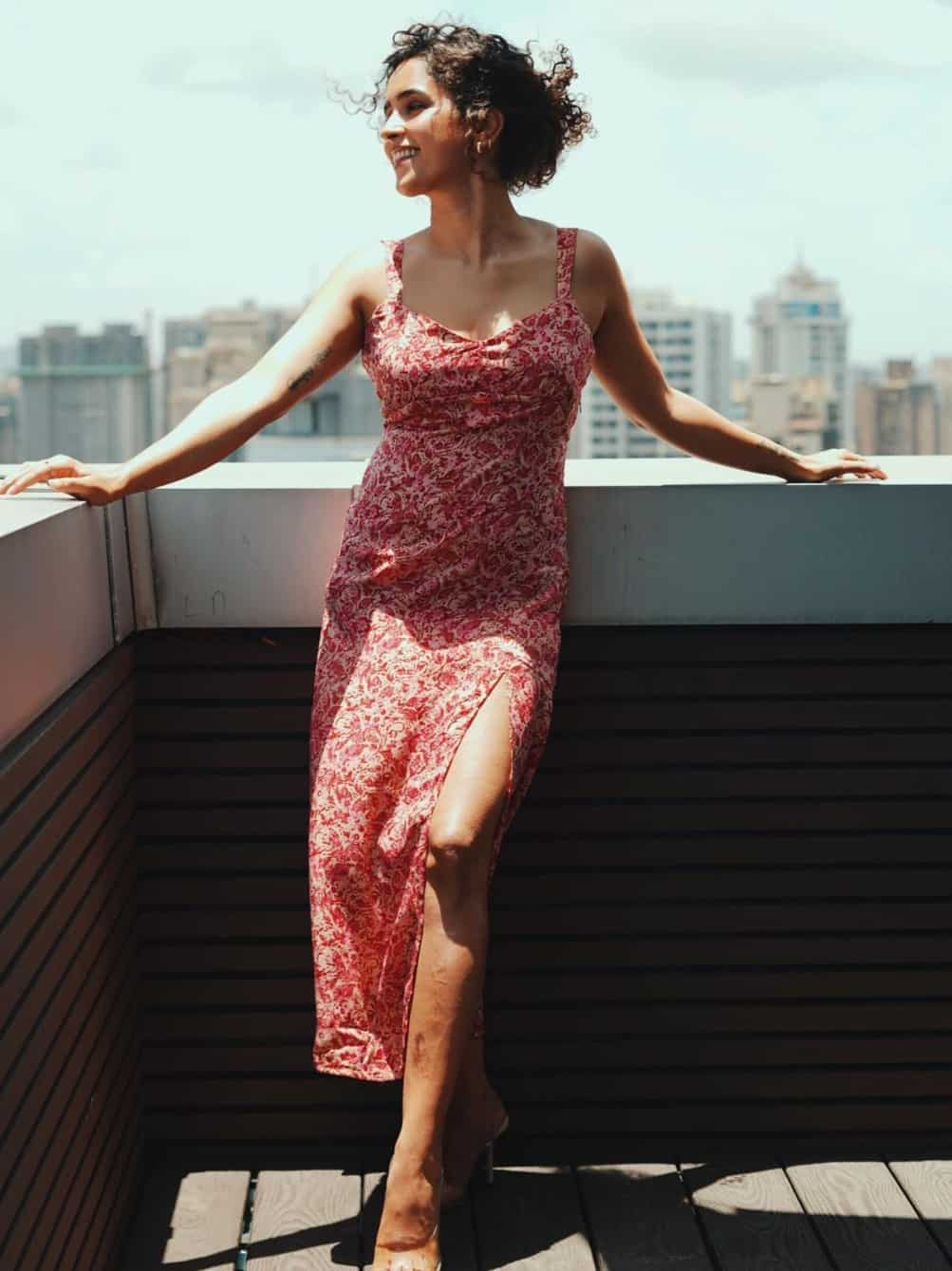 Making a fresh fashion statement
Sanya gave all of her supporters a gorgeous summer look. The actress wore a pink and red button dress with a slit that is so stylish for the summers. Sanya finished off her appearance with natural makeup and a loose bun.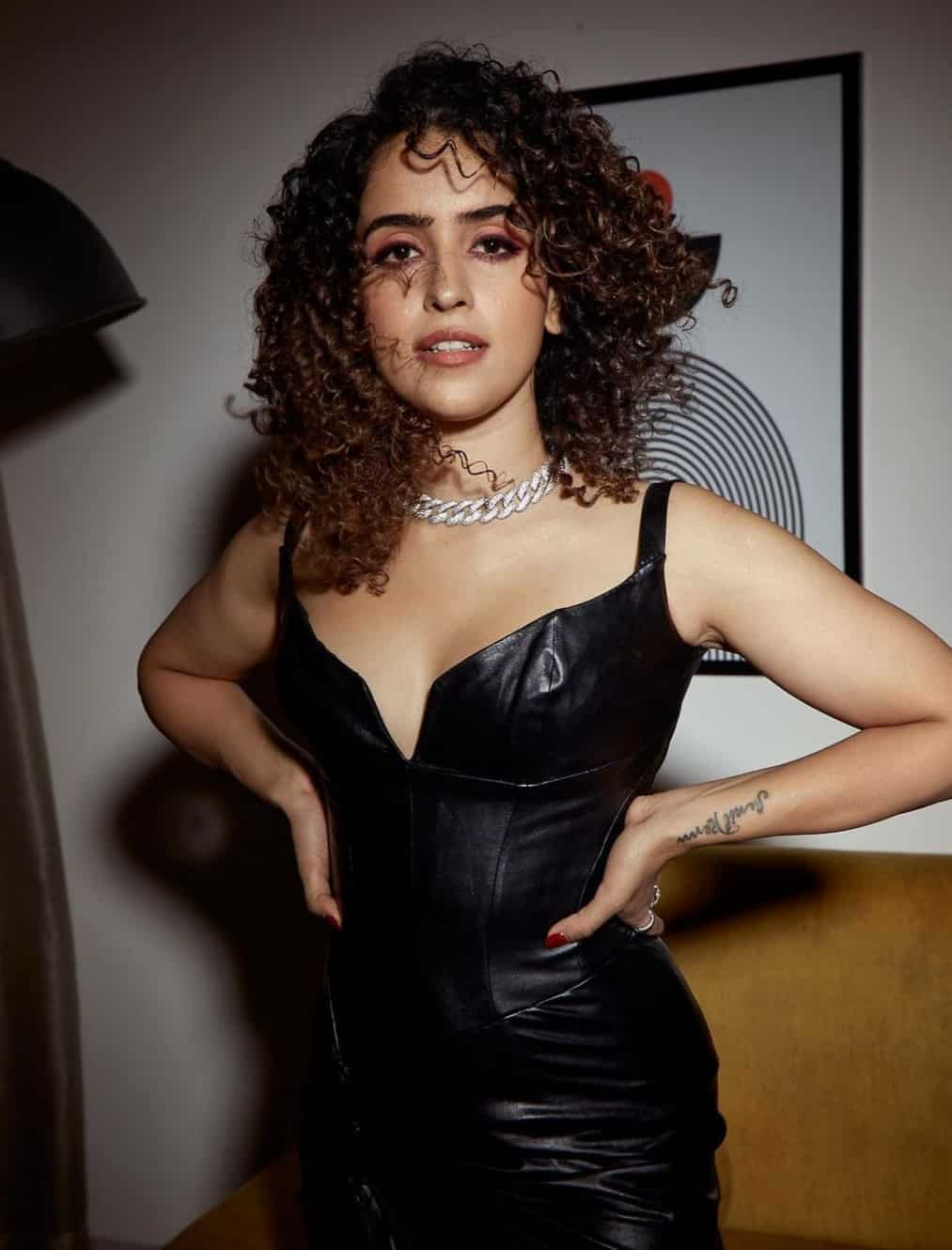 Gorgeous in black
Sanya looked fantastic in an all-black leather gown. She paired it with silver jewellery and left her hair open. For her makeup, the actress opted for a natural look with a sharp eye.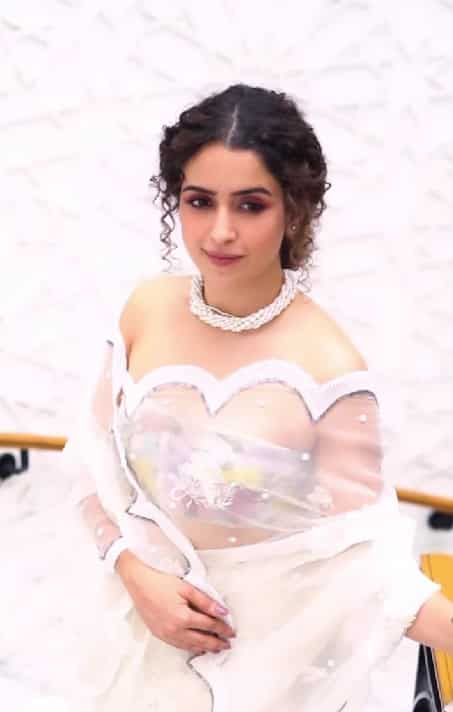 Meet the doll in a white saree
Sanya chose a superb white saree for one occasion and it was just brilliant. The saree had a strapless blouse with floral embroidery. She paired it with white jewellery that matched her saree and natural makeup.
Last Updated: 09.22 PM, Jul 14, 2022