Shweta Tiwari and Palak Tiwari are mother-daughter goals, their pics are a testament to that fact
Shweta Tiwari was last seen in Khatron Ke Khiladi 11, while Palak made her on-screen debut with the music video Bijlee Bijlee alongside Harrdy Sandhu.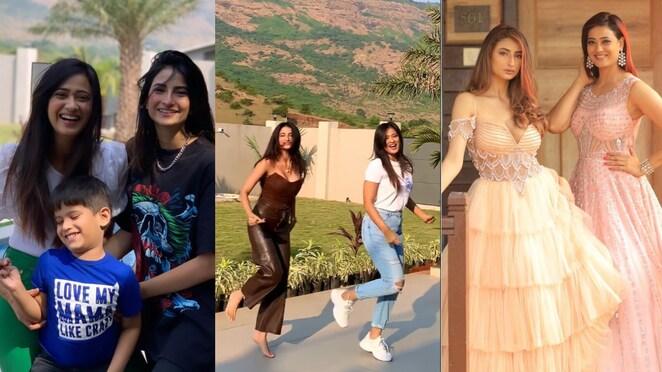 Shweta Tiwari is a doting mother to daughter Palak Tiwari and son Reyansh Kohli.
Palak Tiwari is the latest internet sensation ever since she made her debut with the music video of the smash-hit song Bijlee Bijlee by Harrdy Sandhu. She is the daughter of television star Shweta Tiwari, who is often hailed for her power-packed performances on screen, along with her enchanting looks. Palak is Shweta's daughter from her first marriage to Raja Choudhary that ended in divorce in 2012. Palak and Shweta's fun-filled chemistry gives us major mother-daughter goals, take a look.
Last Updated: 11.40 AM, Sep 12, 2022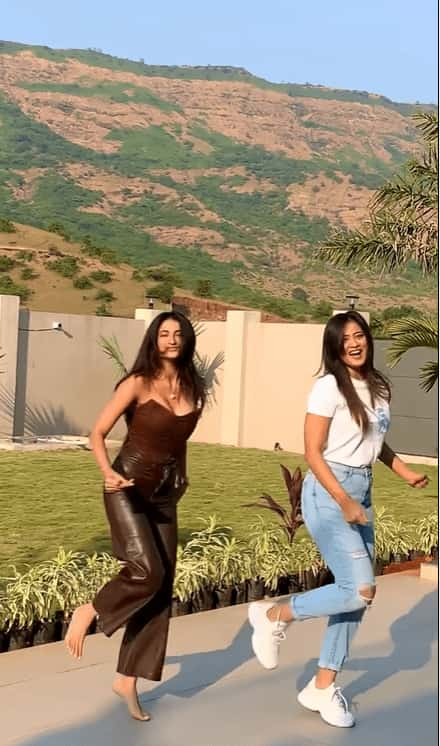 Shweta Tiwari and Palak Tiwari grooving to 'Bijlee Bijlee'
Palak Tiwari featured in her first music video in 2021 with Harrdy Sandhu in his song titled Bijlee Bijlee. The song was an overnight success and the mother-daughter duo was seen dancing to the beats of the peppy song. In a viral rendition of the same single, Shweta and Palak can be seen doing the signature step and both look adorable together. It makes us wan to dance with our mothers, too.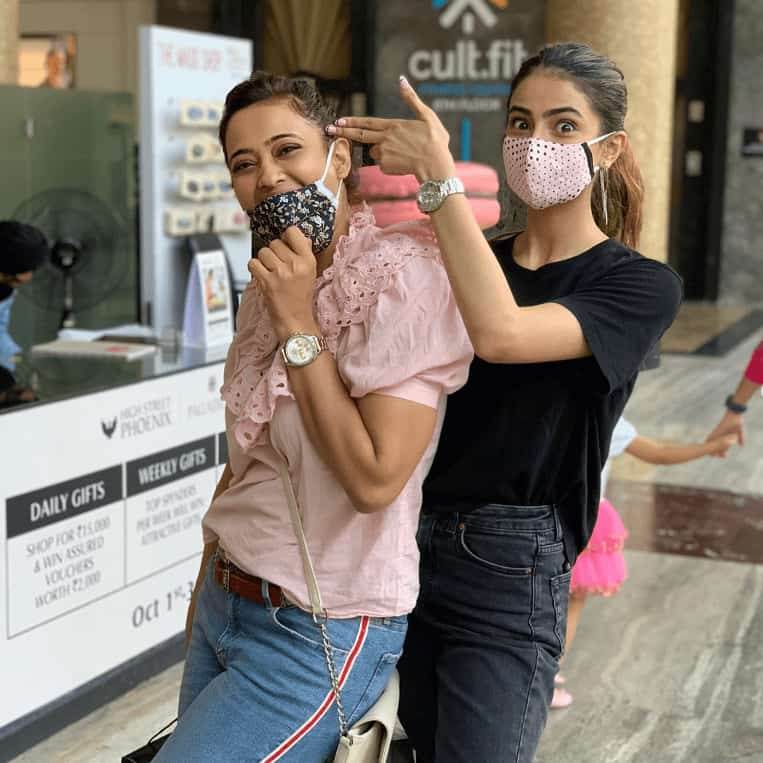 Shweta and Palak Tiwari goofing around on the streets together
Shweta and Palak occasionally take time off their busy schedules and indulge in not-so-glamorous events. They both donn casual clothes and enjoy the subtleties of life. They are spotted goofing around with each other and act more like friends than mother-daughter.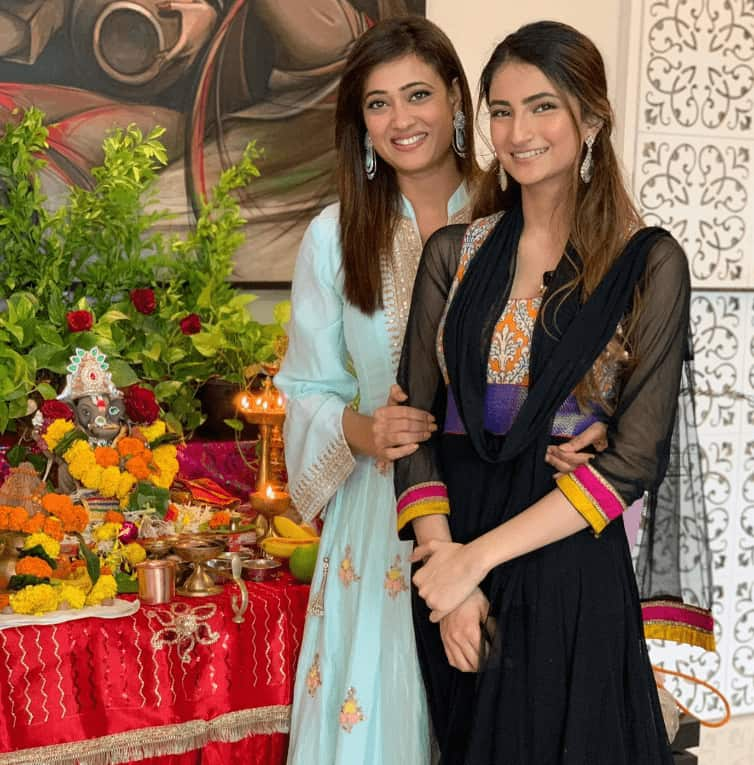 Shweta Tiwari and Palak Tiwari celebrating festivities together
Shweta is appreciated for her looks since she burst onto the mainstream since the early 2000s. Her daughter, Palak, is nothing short of an enchanting beauty in her own right. The duo holds strong family values and does not miss out on celebrating festivities together.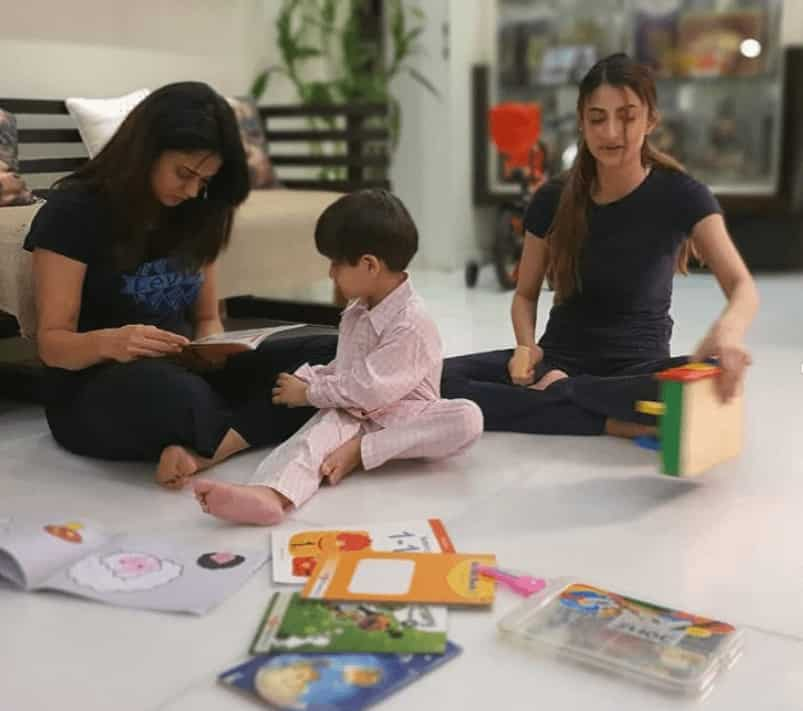 Shweta Tiwari and Palak Tiwari find happiness in simple moments of life
Shweta and Palak were the only members of their family for a very long time until Shweta's son Reyansh, with second husband Abhinav Kohli, arrived in their life. Palak is a doting sister to little Reyansh when her mother goes off to work. They enjoy doing little activities together like drawing. The three look absolutely cute together.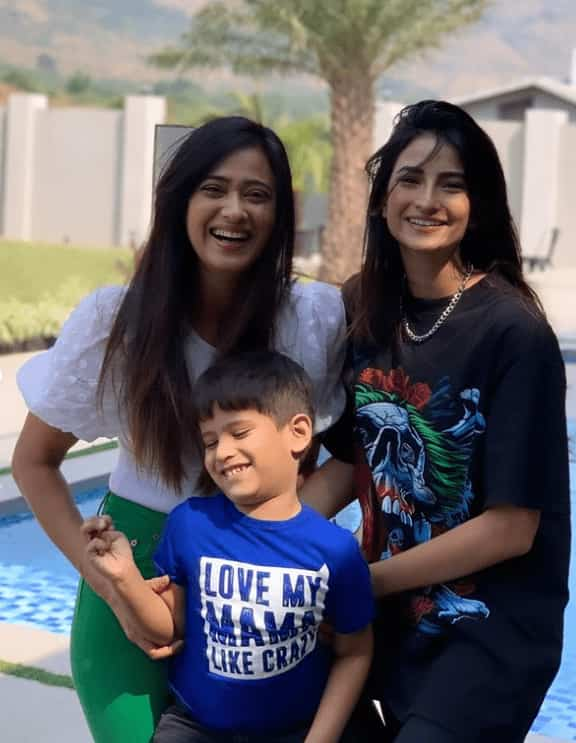 Shweta and Palak Tiwari spend quiet time in the suburbs, away from the limelight
Shweta, Palak and Reyansh have formed a little world of their own. Palak and Shweta are working professionals and enjoy massive popularity on social media and even from the paparazzi. The family occasionally takes time off from the limelight and visits the suburbs to spend quality time together as a family.
Last Updated: 11.40 AM, Sep 12, 2022